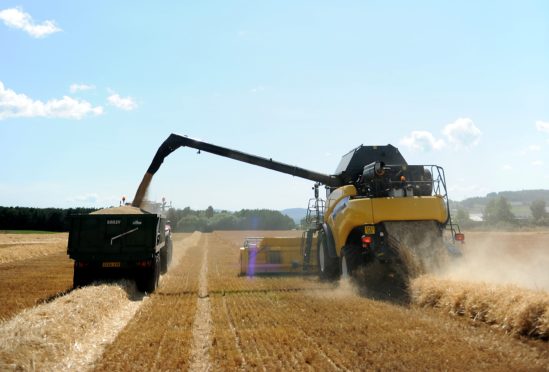 The price of Scotch whisky could rise if farmers are not given help to climate-proof their barley crops, experts warn.
Research has revealed that, in Scotland, the month of May – which is crucial to the size of a harvest – is becoming drier.
A study by the James Hutton Institute (JHI) claims this may wipe thousands of tons from barley yields every year.
Many whiskies – from Islay's traditional Bruichladdich to Dingwall's new GlenWyvis brand – insist on using only Scottish grain.
So a barley shortage would leave distilleries having to choose between raising prices or importing ingredients.
But JHI claims it is ­possible to avert the problem if farmers adopt traditional methods to boost their crops' resilience.
Now there are calls for the Scottish Government to provide subsidies to ensure the whisky industry doesn't suffer a hit from global warming.
Scottish Green Party ­farming spokesman Mark Ruskell said: "Ministers have called a climate emergency. Now they need to take urgent action and a long-term view.
"Scottish budgets for ­climate research in agriculture have been declining. Now is the time to be redoubling efforts and finding innovative solutions."
The £4 billion Scotch industry uses nearly a ­million tons of grain each year, with 90% grown north of the border.
Spring barley, the only type that can be used, flourishes between April and August, though the month of May is when a crop puts on essential growth.
The latest study, published in the journal Field Crops Research, examined the past 45 seasons in the east of Scotland, where conditions are optimal.
It discovered that climate change is already having an effect.
The study, co-produced with the Italian Universities of Sassari and Tuscia, states: "The last two decades of May were drier than the long-term average with -25mm rainfall compared to the long-term average.
It adds: "Barley is one of the most important cereals worldwide and is a key crop for Scotland's agriculture due to its use in distilleries to produce whisky.
"Climatic variability, especially significant changes in rainfall patterns are a present challenge for barley production.
"Given the importance of this industry to the Scottish economy, spring barley yield and quality in regions close to the distilleries have important economic consequences."
The authors recommend a return to Victorian agricultural know-how.
Not ploughing fields allows carbon and worms to build up in the soil; growing clover improves nitrogen levels and water retention, and sowing oats and peas alongside barley has been shown to cut disease and improve yields without the use of pesticides that degrade the earth.
Peter Loggie, of the National Farmers Union Scotland, said: "More frequent extreme weather variations will provide individual harvest challenges, and other barley growing areas outside Scotland are likely to be severely compromised.
"So Scotland will remain the place to go for malting barley.
"The marketplace is unlikely to offer rewards or incentives to farmers who adapt early and in doing so reduce their competitiveness.
"This is a clear case of market failure and we look to government to address that."
Dram expert Jim Murray, author of the annual Whisky Bible guidebook, added: "Barley is subject to the laws of supply and demand, so if there is less about you can expect the price to rise.
"If supply does drop off, it need not add to the price of whisky, but the trade-off would be using grain from England, Scandinavia or mainland Europe.
"For me, that's not ­necessarily a weakness. What's more important is creating magnificent whisky no matter which field the barley comes from."
The Scotch Whisky Association said: "Climate change presents a number of challenges to the industry.
"We will continue to encourage the development of new varieties of barley that are resilient to a changing climate and retain the quality needed for our world-class whiskies."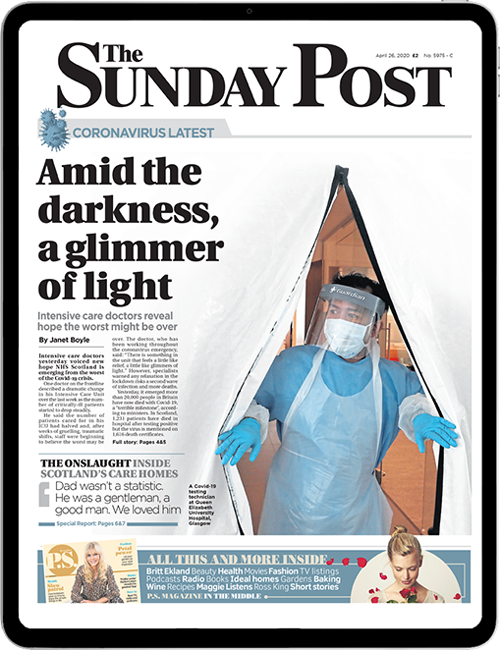 Enjoy the convenience of having The Sunday Post delivered as a digital ePaper straight to your smartphone, tablet or computer.
Subscribe for only £5.49 a month and enjoy all the benefits of the printed paper as a digital replica.
Subscribe