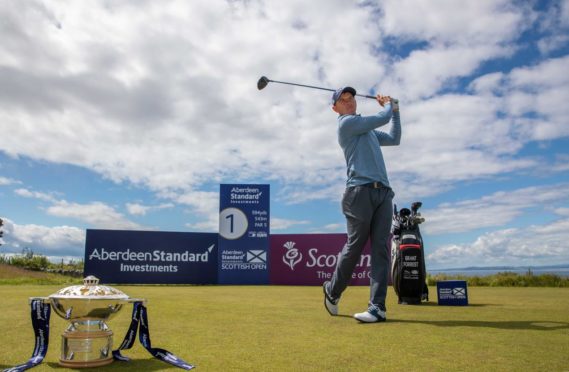 Players, caddies, volunteers and staff at this year's Aberdeen Standard Investments (ASI) Scottish Open will be issued with reusable water bottles as part of a bid to cut down plastic waste.
The tournament, held this year at The Renaissance Club in North Berwick, has partnered with Scottish Water with the aim of reducing single-use plastic consumption by 80%.
Typical usage by those involved in the event in previous years is 24,000 0.5 litre bottles, but this year water fountains will be provided across the tees, practice areas and facilities.
Rory Colville, ASI Scottish Open Championship Director, said: "Moving away from single-use plastic is a small step that can make a real difference.
"We are delighted to partner with Scottish Water to help encourage this change in behaviour and show that large sporting events can lead the way in minimising environmental impact."
Brian Lironi, Director of Corporate Affairs, Scottish Water, added: "The Scottish Open is a fantastic opportunity to showcase two things that are best about Scotland – great golf and high-quality tap water – to a global audience.
"Our message is clear: topping up from the tap is good for you, good for the planet and good for your pocket."
It is hoped that this year's event can inspire the golfing world to play its part in driving the reduction of single-use plastic waste across the wider sporting calendar ahead of Scotland's Year of Coasts and Waters 2020.
Environment Secretary Roseanna Cunningham said: "I commend the organisers of the Scottish Open for taking this important step to reduce single-use plastic consumption. It is vital that we all – individuals, businesses and organisations – do our bit to end Scotland's throw-away culture.
"It only takes a small behaviour change, such as using a reusable water bottle, to help keep our country looking at its best and, crucially, reduce our impact on the natural environment.
"There's always more to do but I look forward to this year's tournament showcasing how large sporting events can play an important role in supporting this cultural shift."