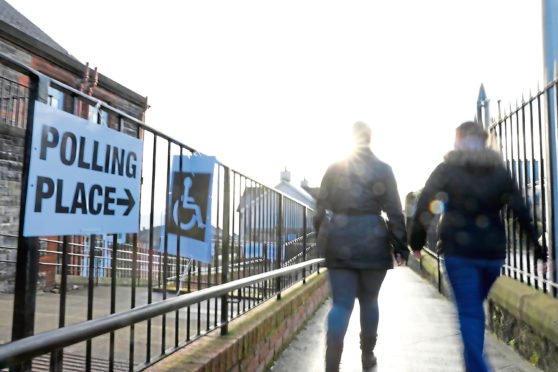 Local authority returning officers have called for legal protection from lawsuits if the Holyrood election goes ahead during the Covid-19 crisis.
They have asked the Scottish Government for indemnity from being held personally responsible and sued if people catch the virus while voting.
Returning officers, responsible for the running of elections, received special indemnity for the 2001 Westminster election, which was held during the foot and mouth disease pandemic.
Solace Scotland, which represents council chief executives and senior managers, said "initial discussions" had already begun. There have been calls for the Holyrood election due to take place on May 6 to be postponed over fears of spreading the virus and of diverting resource from the fight against Covid-19.
Nicola Sturgeon has said she wants the election to go ahead, with possible changes to encourage digital campaigning and postal voting, but concerns have been raised about the health risks and also the need to suspend parliament during the campaign meaning less scrutiny of the government's pandemic measures.
Last week, Unison, the country's biggest trade union, expressed concerns about the safety of workers and volunteers at polling stations.
Earlier this month former first minister Henry McLeish told The Post that an election in May would not only put voters at risk but also mean disruption to campaigning.
Solace Scotland said: "Returning officers are personally responsible for the delivery of elections and accountable to the courts for these duties. This is separate from their role as council officers.
"The Cabinet Office provides UK returning officers with an indemnity against uninsured claims that arise out of the conduct of their duties in relation to UK parliamentary elections and it is expected that this position would be adopted by Scottish Government, with initial discussions under way."
The UK branch of Solace urged Westminster to postpone local elections in England in May until later in the year.
Solace Scotland said it was assessing risks "closely and continuously" and would have "no hesitation in escalating their concerns if that is appropriate", adding: "The safety of all stakeholders, voters, staff and candidates is paramount in delivering an election process in which all can have confidence.
"Given the current conditions there are obviously many risks to be addressed to maintain safe operations, but controls were successfully put in place to allow by-elections to be run safely in October and November across Scotland.
"Returning officers are assessing risks closely and continuously with the support of the Electoral Management Board for Scotland, the Electoral Commission and Scottish Government.
"Scotland has a strong tradition of delivering sound electoral events, and returning officers and the EMB will have no hesitation in escalating their concerns if that is appropriate."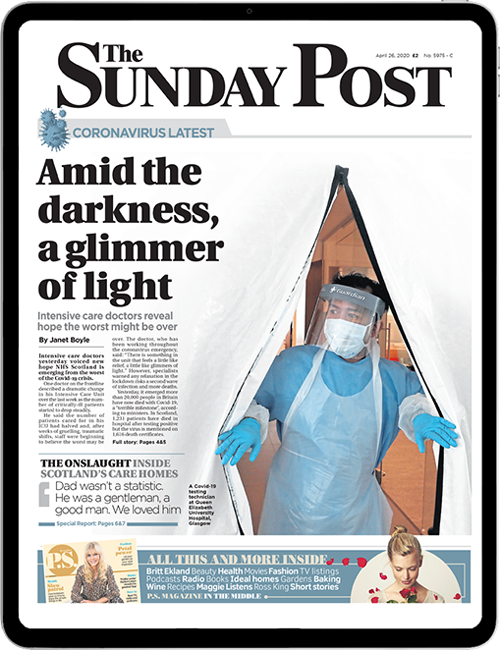 Enjoy the convenience of having The Sunday Post delivered as a digital ePaper straight to your smartphone, tablet or computer.
Subscribe for only £5.49 a month and enjoy all the benefits of the printed paper as a digital replica.
Subscribe