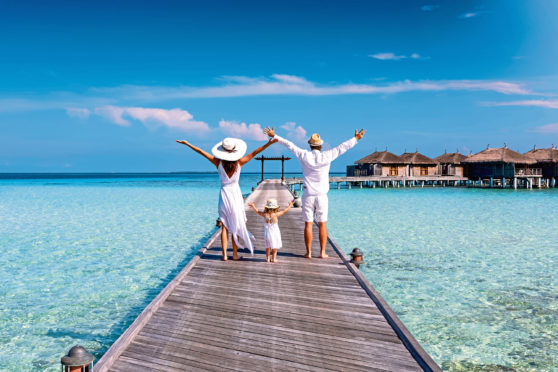 When the Scottish Government announced it would sign up to a traffic light system for foreign travel, it gave hope for some holidays abroad this summer.
But with so much uncertainty, the big question is should you stay at home – or go ahead and book a break abroad? And what can we expect when we get there?
Abi King, founder of travel blog Inside The Travel Lab, says travellers should hope for the best, but plan for the worst.
"We're likely to see a rollercoaster of changing directives, rules and restrictions that will make travel more complicated than normal as different countries adjust in different ways," she said.
"However, there is hope. A whole lot of hope."
Masks, hand sanitisers and thermometers are likely to stay on the essential packing list, along with paperwork to prove vaccination status and Covid test results. But extensive quarantine, King says, looks less certain.
"Many countries seem anxious to remove this requirement as soon as possible for low-risk destinations.
"In theory, with the traffic light system in place and good cooperation between countries, travel between well vaccinated, low-risk areas should be, well, low-risk. Measures are likely to stay in place for high-risk destinations."
With things starting to open up, Catherine Leech, founder of 101Holidays.co.uk, says demand for summer is "bursting at the seams". But warns there is more to deciding about a holiday.
"You must also consider what the host country requires for entry, the cost of any tests, being comfortable wearing a mask throughout the flights and having to queue at passport control for longer than usual on arrival and your return," she said.
"And that is where your local travel agent or tour operator comes in. They have the latest information for each host country and will take responsibility for rebooking your holiday if that is necessary and can advise on documentation."
Leech advises purchasing insurance when you book, rather than waiting until the day before you travel. She added: "Make sure it includes Covid-19 medical cover in case you are taken ill on holiday – it might cost more but it's a non-negotiable right now."
Leech says one thing is clear. The UK Government has indicated the Green/Amber/Red status of host countries will only be changed monthly this year – it means that if you are on holiday in a Green destination which changes to Amber, you will be able to return as planned as if from a Green zone.
101 holidays is seeing very strong interest in September and October holidays in the Med but say many are holding off booking until they have more certainty.
With delayed weddings from 2020 and uncertainty in 2021, lots of honeymooners have booked a more luxurious break for 2022.
Most travel companies are reporting strong demand for 2022, especially for bucket-list holidays.
Jacqueline Dobson, from Barrhead Travel, said: "People are going bigger and better. They're upgrading…after being at home for so long, they want to get the most out of their holiday.
"Dubai, the Indian Ocean, Canada and coupling that with an Alaskan Cruise seem to be some of the popular choices. And prices for 2022 are amazing just now.
"We've had plenty of interest and I think there will be a boom late summer," she said.
It's all fine booking, but what about when you get there?
"In some countries, like the US, you may not notice too much of a difference," Abi King said.
"Across Europe, expect social distancing, masks and limits on indoor venues. And, of course, in hard-hit areas, like India, expect widespread disruption and difficulty and question whether or not a visit right now is essential."
But if you do choose to travel, you will have the time of your life.
"If you have your heart set on indoor attractions, like the Sistine Chapel and the Louvre, then this may not be the summer for you. If you would lose your job or disrupt your children's schooling by unexpected quarantine, then think twice.
"However, if you could quarantine and work from home, deal with any unexpected delays or emergency costs on the road and are happy to take changes in your stride, then go, go, go."
Tom Hall, vice president of Lonely Planet, went to Venice with his family last summer.
"It was absolutely magic because there were so few visitors," he said. "And that's probably going to be the case this summer and for a while after.
"There are restrictions but people are really keen to travel.
"The key is in flexibility. That's going to be your route out of any problems. It's a good time to book with an agent that can offer assurances."
At the end of the day only you can decide when you're ready to venture into the world of travel again, but one thing is for sure, when you do it's probably going to be one of the best holidays of your life!
---
P.S. 
Travel insurance is likely to be necessary – and trickier than usual.
While some companies are beginning to provide health cover for Covid-related illnesses abroad, few will cover travellers who travel against government advice or who incur extra costs for quarantine abroad. Reading the fine print will be more important than ever before – and so will having your own emergency fund.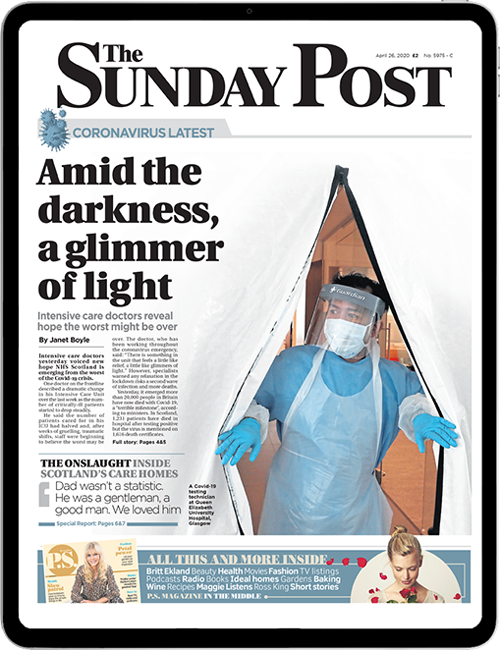 Enjoy the convenience of having The Sunday Post delivered as a digital ePaper straight to your smartphone, tablet or computer.
Subscribe for only £5.49 a month and enjoy all the benefits of the printed paper as a digital replica.
Subscribe