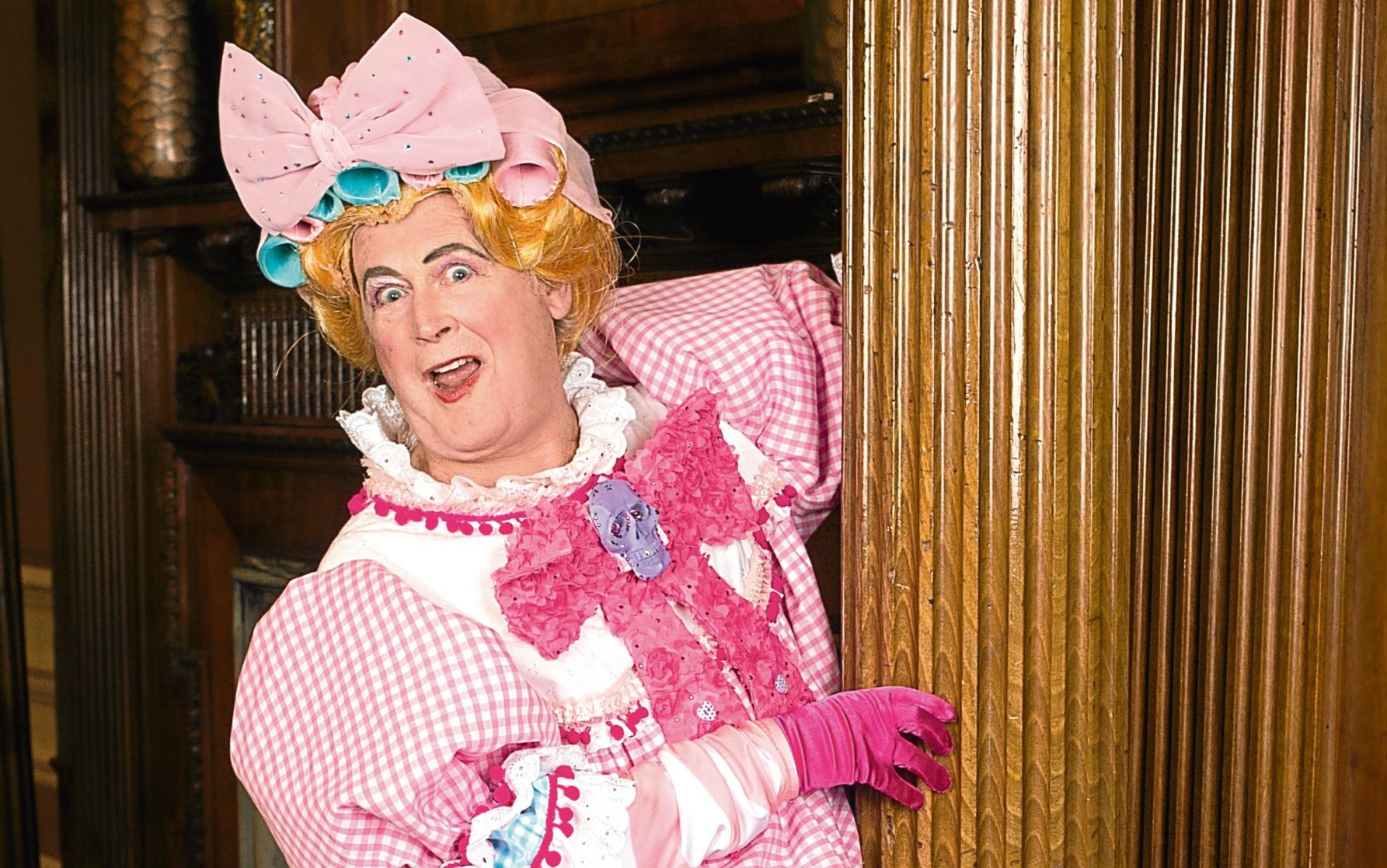 AN old pal persuaded Tony Roper to come out of panto retirement and now he's having a great time – just don't expect him to make a full comeback.
The 75-year-old is bringing down the house each night in Cinderella at the King's Theatre in Glasgow as one of the ugly stepsisters, alongside his old Rab C. Nesbitt co-star, Gregor Fisher.
Although he had reservations about whether he could keep up with the energy-sapping demands of the pantomime season, he's loving every minute of it.
"At 75, I might well be the oldest panto performer in Scotland, if not the UK," Tony laughed. "I said when I turned 70 that was me done.
"I have to admit I had trepidations but Gregor coaxed me into it – the thought of working with him again persuaded me as we've been pals for 40 years.
"My wife, Isobel, thought I was off my head and she was probably right, but it turns out I'm not quite as inactive as I thought.
"There's one scene where I play a ballerina and I have to do 35 squats on the go.
"I have really skinny legs, practically no muscles in my thighs at all, but I can actually see some tone developing there now from doing this every day.
"It's done me good and I'm glad I did it, but it hasn't given me a taste to do more.
"I'm having great fun but it's gruelling and I've done my stint.
"Plus, I'm missing the football – I only get to hear clips on the radio when I'm not on stage!"
Tony is also impressed by his co-stars, none more so than DJ, comedian and all-round entertainer, Des Clarke.
"I'd never worked with Des before and I'd only seen him a couple of times because he's from a different era, but I'm bowled over.
"He does everything and has more energy than God. He's won a fan in me."
While Tony, who overcame prostate cancer three years ago, might not be seen in panto again after this run is over, the door is not completely closed on Rab C. Nesbitt.
Rumours abound that it could have a final hurrah on stage at the Hydro, following in the footsteps of Still Game and Gary: Tank Commander.
It previously toured as a live show in 1991, when it was at the peak of its popularity.
"I think Rab is done on the TV but they are trying to get something together – and they're very close – for a stage show," Tony confirmed.
"It's in vogue to perform at the Hydro and I'm sure there are producers that would like to put it on.
"The creator, Ian Pattison, is a fantastic comedy writer and I know he's working like mad on a script. Whether it comes off or not, I don't know.
"I saw Still Game at the Hydro and thought they put on a really great show. Considering it's a half-hour sitcom transferred to the stage, they handled it really well.
"Rab C. would need to be the same – they would have to turn it into a spectacle.
"It was weird at Still Game, though. People were recording the whole show on their phones.
"Folk had gone along to see a live show on this massive stage with huge screens at both sides and then ended up watching it all through their phone screen as they filmed it!"
While Rab C.'s final outing might not be confirmed, one show that looks like it will go on for ever is The Steamie, which celebrates its 30th anniversary with another theatre tour next year, which Tony will direct.
"The producer asked me a while ago if we could do a tour every five years to celebrate the anniversaries – the first one we did was for the 20th," Tony added.
"It's wonderful to direct and gives me great pleasure when we get the right cast, which we definitely did last time. I'm looking forward to that.
"The Steamie has a mystique about it. The story doesn't sound like it has wide appeal but it's massive.
"People come out of the show laughing at the same jokes. Some folk know it off by heart by now but still love it.
"Never did I think it would last this long when I wrote it."
Cinderella, King's Theatre, Glasgow, until January 8.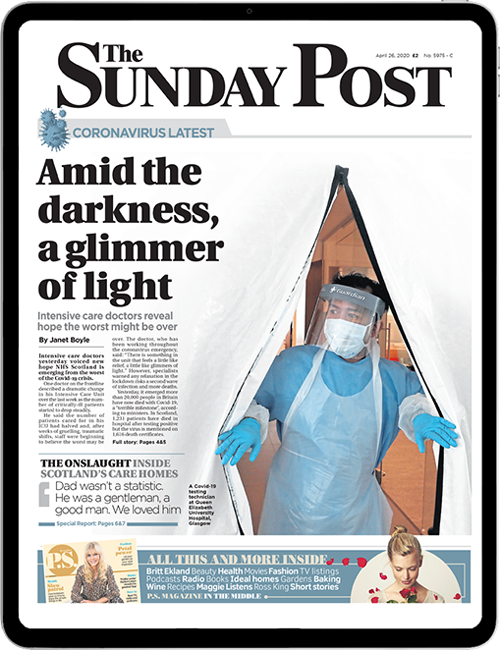 Enjoy the convenience of having The Sunday Post delivered as a digital ePaper straight to your smartphone, tablet or computer.
Subscribe for only £5.49 a month and enjoy all the benefits of the printed paper as a digital replica.
Subscribe