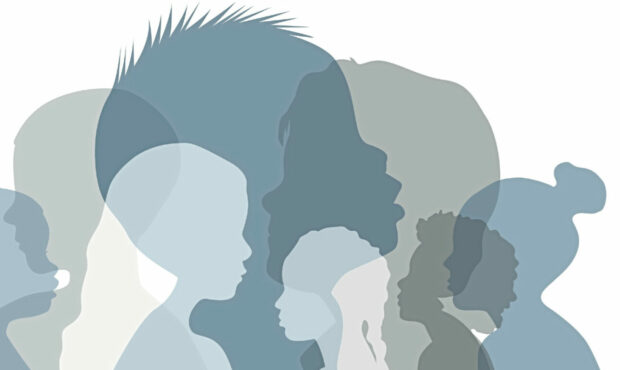 Scotland urgently needs a Disability Commissioner to bolster and protect the rights of disabled people, according to an MSP.
Jeremy Balfour, who is disabled, said the role would be key to ensuring effective action on issues like the inappropriate restraint of disabled children.
The MSP, who is planning a private member's bill, said: "A Disability Commissioner is exactly the right person to tackle the restraint of disabled children.
"I want to see families with children who have been affected by restraint and seclusion taking part in the consultation process so we can really make a difference regarding this issue.
"We have needed someone to be a voice for the disabled for a very long time.
"But shocking issues like restraint and seclusion, and the fact that disabled people have been left so far behind everyone else due to everything that happened during the pandemic, makes this appointment even more critical."
Balfour's comments come after campaigners expressed concerns that new guidelines on the restraint of children in schools will not ban the use of a potentially lethal technique in which children are held face-down on the floor.
Last month The Promise Oversight Board published its first report into the Scottish Government's progress towards improving the lives of children in care, and expressed significant concern about the lack of data on how many incidents of restraint are taking place in Scotland.
Campaigners have also revealed that children in care are being restrained for hours while being moved from secure units and residential schools. Balfour, MSP for the Lothians, believes a Disability Commissioner would be in a position to raise issues and secure action.
He said: "The restraint of Scotland's most vulnerable disabled children is deeply disturbing and something that simply should not be happening in this day and age, in a country which purports to do its best for each and every child.
"This practice which should only be done as an absolute last resort to protect a child from harm. Anything else is unacceptable.
"It is quite clear that for years now the government has done little to hold local authorities and care providers to account, and the stories highlighted by The Post show exactly why regulation is needed.
"Each and every local authority should be subject to proper monitoring over restraint, and must be accountable for each and every time it is used, and why.
"It is also clear that a national training programme is long overdue to ensure that no child is ever harmed, and there are proper regulatory processes put in place across the country so parents and children no longer have to experience the distressing situations that have been happening for some considerable years.
Balfour says despite suffering physical disabilities, his childhood was characterised by a determination to make his mark, from his schooldays in Edinburgh to becoming a lawyer and then an MSP.
He said: "I was extremely lucky to have a family who were hugely supportive. In many ways, it was not until I became an MSP and had an opportunity to meet many more disabled people and campaigners that I saw the difficulties so many of them faced in their lives. It made me extremely determined to do what I could to bring forward change for the better, so there is better access to adapted housing, education, employment and transport, so much of what others take for granted, impacts the lives of disabled people and those who care for them.
"One in five of us has some kind of disability, but so many feel left behind and that is wrong."
Chief Executive of the Restraint Reduction Network, Ben Higgins said: "It is unacceptable that training in using physical force on vulnerable children in our schools remains completely unregulated.
"Lack of regulation means schools can commission inadequate training that focuses on technical skills, restraint and use of force and does not sufficiently include a focus on prevention, de-escalation or recovery.
"We strongly support the call for the standards to be a statutory requirement across the education sector, as they are now in health and social care in England."
Go to www.smartsurvey.co.uk to take part in the consultation
---
FM promises to fix meeting with ministers over restraints
Ministers will meet campaigners to discuss the issue of restraint of vulnerable children.
First Minister Nicola Sturgeon promised to arrange a meeting after Scottish Conservative Shadow Social Justice Minister Miles Briggs highlighted official figures from 2018 revealing almost 3,000 cases of vulnerable children being restrained every year.
He said: "Those figures are so high, it indicates restraint isn't just being used as an absolute last resort. It's a disgrace our most vulnerable disabled children are being treated in this way in school. The evidence I've had from families and victims, including instances of face-down prone restraint, is deeply disturbing. The concern raised by Scotland's Children's Commissioner on this issue is unequivocal. No local authority or children's home should be able to carry out such a procedure without any requirement of even logging it.
"The government have been pondering this issue for years now. It's quite clear the only way forward is for statutory regulation to be brought in, and as quickly as possible."
The MSP raised the issue with the first minister on Thursday in parliament, and as a result Nicola Sturgeon pledged to arrange a meeting with the Education Minister Shirley- Anne Sommerville, Briggs and campaigners. Ms Sturgeon said: "I'm sure this is something all of us agree, restraint and seclusion should only ever be used as an absolute last resort to prevent harm, and only in the overall best interest of the child.
"We are currently preparing to consult on draft guidance which will be due out later this month."
Beth Morrison of Scotland's Hidden Abuse Must End, is calling on families to support MSP Jeremy Balfour's bill for a Disability Commissioner by taking part in the public consultation stage. She said: "This is our chance to show the scandal of what has been happening under the radar for years in schools and children's homes right across Scotland. The evidence we have shows that the restraint of children, especially those with autism or who are non-verbal, is happening all the time, not as a last resort. Having a dedicated Disability Commissioner would be hugely beneficial, so I'm urging all to participate in the consultation as this is a unique opportunity to see change for the better."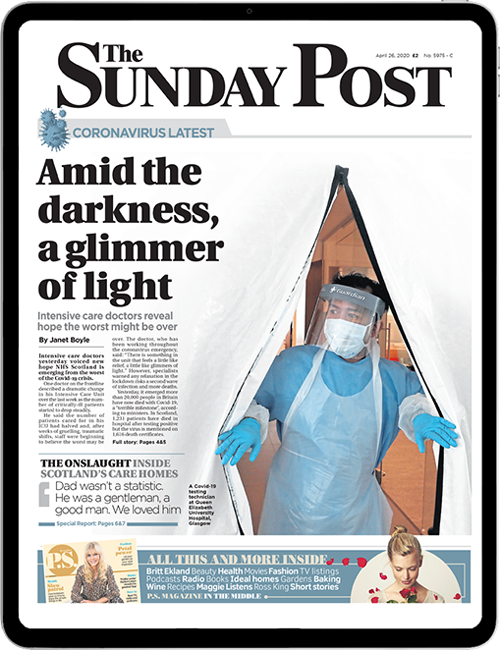 Enjoy the convenience of having The Sunday Post delivered as a digital ePaper straight to your smartphone, tablet or computer.
Subscribe for only £5.49 a month and enjoy all the benefits of the printed paper as a digital replica.
Subscribe