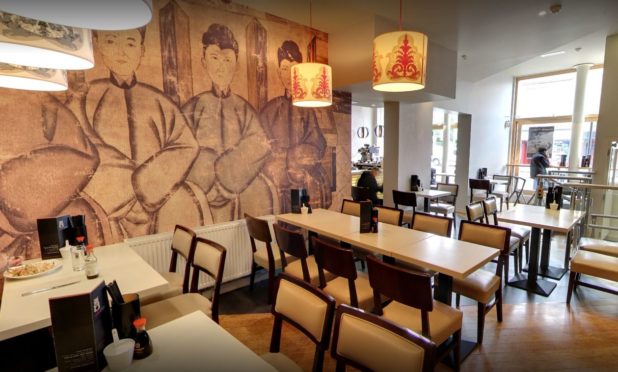 The teas here are some of the nicest we have tasted. Swap your traditional green tea for a flowering version and watch a work of art unravel at the bottom of your cup.
Location
Within easy reach of Glasgow's west end and city centre, this little eaterie is perfectly placed. Close to bus routes and subway stations.
First impressions
They say the best things come in small packages – that's probably true of Wudon. But it adds to its contemporary, cosy vibe. We are greeted by a lovely waitress who shows us to our table and talks us through some of the menu.
Service
Fantastic. It's late afternoon so we've missed the lunchtime rush and we are well looked after. The food and drinks arrive promptly, but not so soon we feel rushed.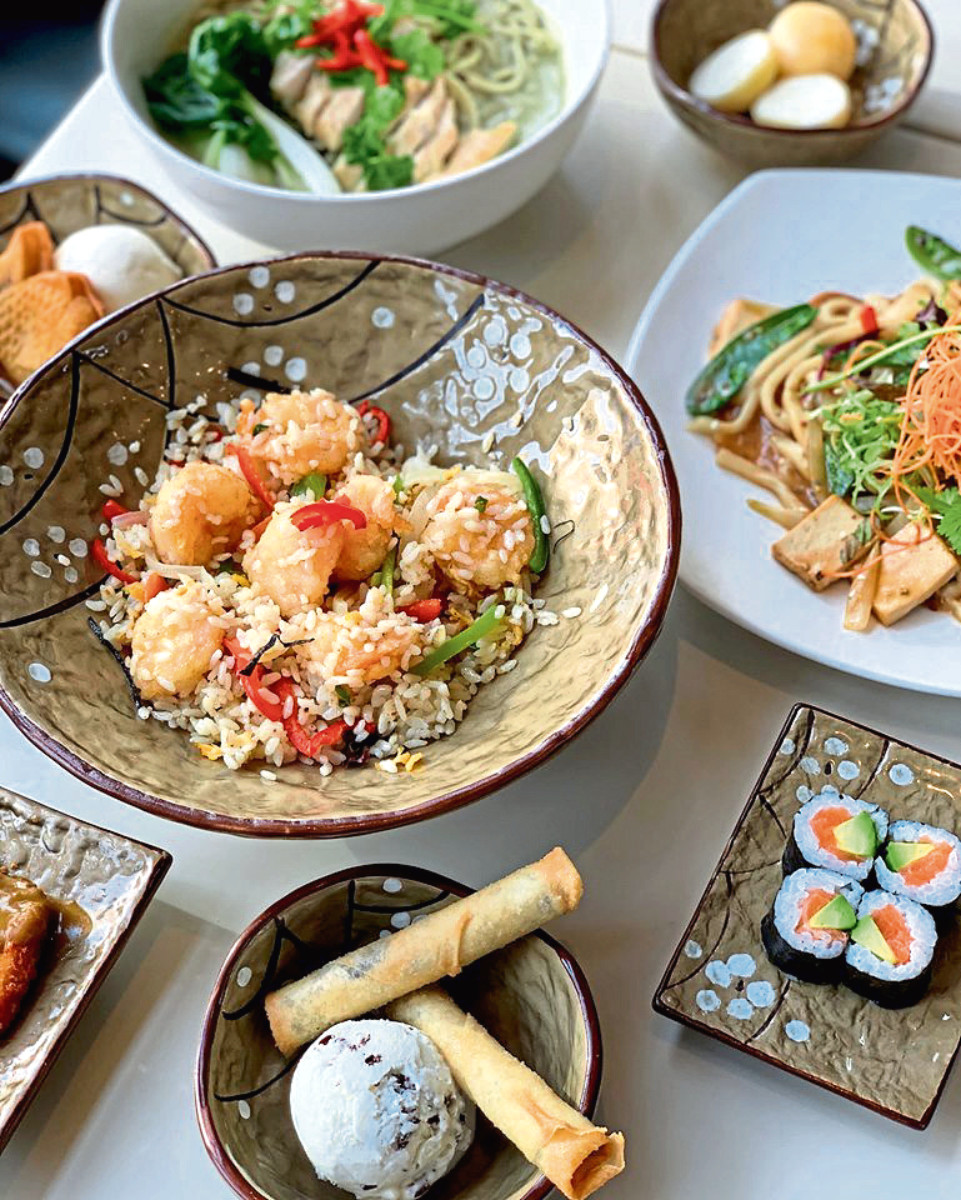 Menu
From brimming broth noodles to big and beautiful tossed salads, there's no shortage of dishes to choose from – and they all sound amazing. So many options for vegetarians too. But you don't have to limit yourself to just one dish. The Wee Plates of Joy option means you can create your own tapas-style banquet.
Taste
We got the Thai Red Curry Ramen, which is sublime. The noodles are cooked to perfection. The sauce certainly has a kick to it. And the Teppanyaki looks fabulous as it arrives on a sizzling plate – and tastes even better. The garlic rice on the side tastes great. A portion of giant prawn crackers dipped in chilli oil or soy tops it off.
Ambience
Relaxed and friendly.
Something special
If you have a sweet tooth, the desserts menu will leave your mouth watering, from Coco Banana (crispy banana coated in coconut and breadcrumbs) to Hot Chocolate Rolls (Nutella wrapped in pastry served with coconut and chocolate chip ice cream). We're in heaven.
Price
At £11-£13 for a main dish and £5.50 for a dessert, dining out here feels like you've hit the jackpot.
Toilets
Clean and pristine.