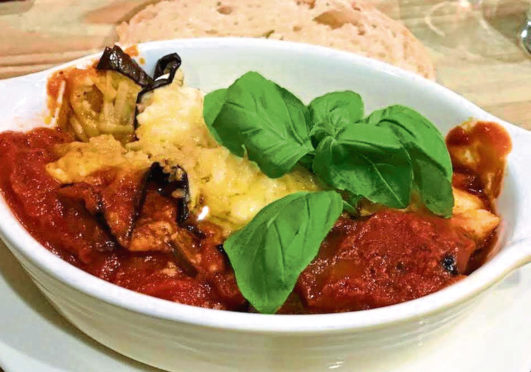 Owned and run by a small Italian family, Sora Lella is the first 100% Roman vegan restaurant in the capital, serving up a taste of home with a plant-based twist.
Location
Close to Lothian Road, it's easy to reach the eatery on foot or by public transport.
First impressions
Small, with quirky decor. Visiting Sora Lella feels like walking into a traditional Italian trattoria – without having to endure the budget airline.
Service
Friendly and attentive, our servers couldn't have been more helpful.
Menu
The dishes are inspired by traditional Roman recipes, but with a twist. Everything on the menu is 100% free from animal produce and vegan. There's also a separate gluten-free menu with a good selection.
Taste
We opted to share starters, ordering the bread basket with extra virgin olive oil and balsamic glaze, marinated olives, and "carciofo saltato" or pan-fried artichoke. The portions were just right, whetting our appetite before the main event. For mains, we selected gnocchi with pesto, spaghetti aglio olio (a pasta dish with oil, chilli, garlic and Parmesan), rigatoni in a broccoli, porcini mushroom and sausage sauce, and pizza with fresh grilled vegetables. Oh, and a side of roast potatoes because we hadn't ordered enough carbs, obviously. Each mouthful was simple yet tasty, and even hardened meat-eaters would be impressed. We did have to add a little salt to the gnocchi but otherwise everything was delizioso. We finished with affogato all round – vanilla ice cream topped with a shot of espresso.
Ambience
Date night diners sat mixed with big family groups, creating a lovely, warm atmosphere. Casual and relaxed.
Price
The bill came to just over £121, which we considered reasonable for four people with a bottle of red.
Toilets
Small, but clean. No complaints.