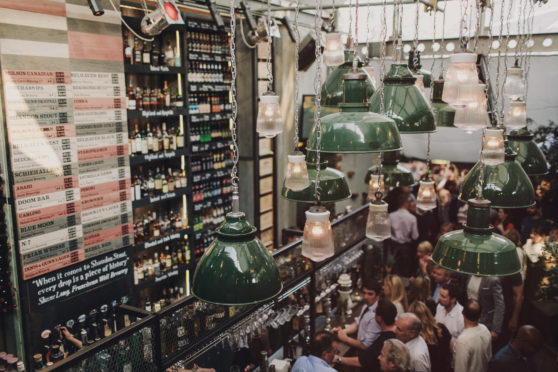 Indigo Yard has an impressive draught beer selection, including a rotational Beer of the Month, so bring along your beer buddies.
Location
Hidden down a cobbled lane in Edinburgh's west end, the eatery is just a short walk from Princes Street.
First impressions
Warm, friendly and very busy, the lively bar and restaurant area was packed to the rafters! Modern, clean decor combines with a laid-back, rustic vibe.
Service
Impeccable. Our party visited on a very busy Saturday night, but the servers managed to squeeze us in without a booking, and were on-hand to help from start to finish.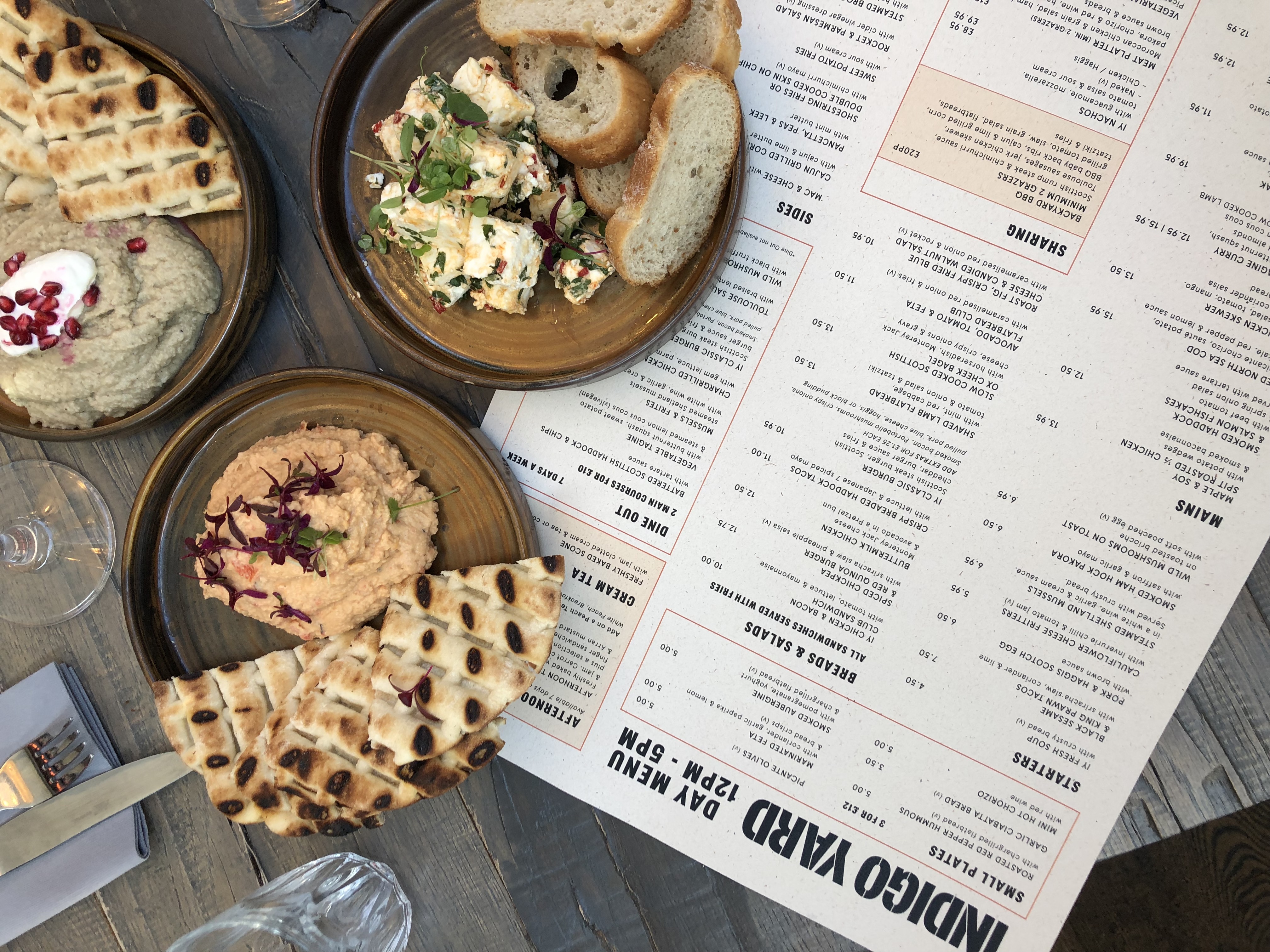 Menu
There really is something for everyone on the extensive breakfast, lunch and dinner menus. Separate dietary requirement menus, including vegan, are also available. From Moroccan tagine curry and battered fish to root vegetable tarte tatin and barbecue ribs, the cuisine takes inspiration from around the world, making it a great place for big groups.
Taste
The food in bars and pubs is usually somewhat lacking, but we were pleasantly surprised by the quality of our meal. To start, we shared three plates in a £12 deal, opting for the smoked aubergine dip with pomegranate, yoghurt and chargrilled flatbread, picante olives, and roasted red pepper hummus – all delicious. For mains, we ordered a chickpea burger with sriracha 'slaw and pineapple salsa, the veg tarte tatin, and a vegan roasted fig salad. Each dish was just what we needed after a long day of sightseeing in the capital. A bottle of Malbec completed our order, priced at a not too unreasonable £27.50.
Ambience
The music is quite loud, but we were seated close to the bar area, and it was Saturday night.
Price
For three people, sharing starters and each enjoying a main plus a bottle of wine, the bill came to £76.65.
Toilets
Clean, no complaints.