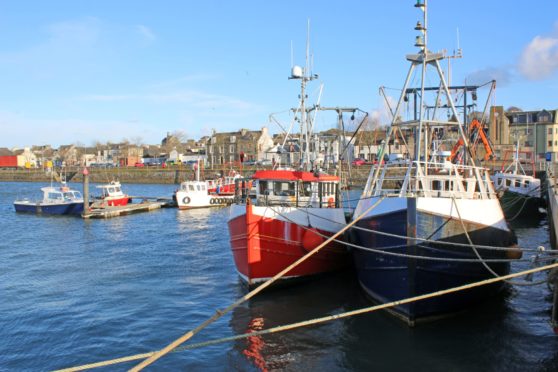 Scientists are working to understand why an area of rural Scotland has one of the highest rates in the world of a debilitating lung disease.
The port of Stranraer is an unexplained hotspot for chronic obstructive pulmonary disease (COPD) but a major study called Breath (Border and Region Airways Training Hub) is aiming to establish the factors behind the high rates.
Scientists and researchers are examining factors including air quality, levels of ozone, genetic links, social deprivation and the agriculture and industry in the area.
The age demographic may also be a factor, as young people tend to move away while older people retire there. Even the fallout of the Chernobyl nuclear disaster in 1986 has been looked at.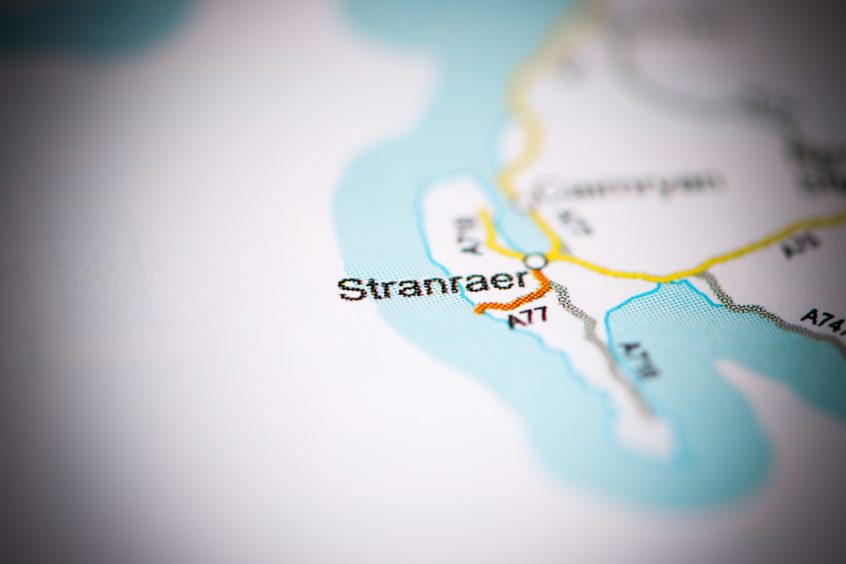 Cigarette smoking is known to cause COPD but the rates in Dumfries & Galloway are no higher than elsewhere.
The project is led by professor John Lockhart at the University of West of Scotland, who has assembled a team of around 50 scientists and researchers.
He said: "One of the main issues we recognised early on is that it won't be one factor. It could be genetic, for example, or it could be environmental, or agricultural related. If you look at the risk occupations for COPD, agriculture now appears on that list.
"It's possibly a multiplicity of issues. It might be that if you're predisposed to COPD and then you do something like smoke, which is a problem anyway but even more of a problem in an area that has other risk factors, then they combine.
"It will be difficult to untangle what the exact reason is but I think it will be a combination of factors."
COPD affects 3% of the population of Dumfries & Galloway compared to a UK average of 2%. The average in Scotland is 2.4%, and Shetland has the lowest rates at 1%, according to figures for 2015/16.
There are around 4,600 sufferers in Dumfries & Galloway, with neighbouring Ayrshire & Arran also badly affected.
Analysis of deaths between 2008 and 2012 showed that residents of south-west Scotland had a 68.8% higher chance of dying of COPD than the UK average.
The disease causes constriction of the airways in the lungs, leading to severe breathlessness and limiting mobility. Sufferers report that the sensation is akin to "drowning" in air.
It is also known as a Cinderella disease, as it is overlooked and neglected despite being the third biggest killer worldwide behind heart disease and strokes.
---
COPD – the main symptoms
increasing breathlessness – this may only happen when exercising at first, and you may sometimes wake up at night feeling breathless
a persistent chesty cough with phlegm that does not go away
frequent chest infections
persistent wheezing
---
The five-year project, funded by €7.7 million from the EU, has brought together research partners in Scotland and Ireland which, as a country, has the highest overall rate.
As professor Lockhart prepared to apply for funding grants, he held meetings with clinicians in Dumfries & Galloway, which he had visited regularly as a holidaymaker.
He added: "I spent a lot of time in Dumfries & Galloway and I thought it was a healthy environment.
"But the moment I said COPD, the clinicians put their hands up in horror and said it's such a problem down here.
"They were working on the ground and confirming it, but the question is why.
"It's a disease that has been much neglected. It's what we call an invisible disease or a Cinderella disease."
COPD – which is a term covering a range of conditions including emphysema and chronic bronchitis – is also currently incurable.
Sufferers face an ongoing deterioration, even if they do all they can to stay healthy after their diagnosis.
Prevention remains the best option so the Breath initiative also includes an education and public engagement element.
Before the Covid-19 pandemic, experts and sufferers visited schools in south-west Scotland to raise pupils' awareness of the illness and the dangers of cigarettes.
Jane-Claire Judson, chief executive Chest Heart & Stroke Scotland said: "Scotland has a terrible record on lung health, with the numbers of people living with COPD increasing by a massive 26% since 2011.
"COPD is a chronic, incurable and debilitating disease which leaves people struggling to breathe. Without proper support, everything can be difficult, from returning to work to enjoying time with family and friends. Even leaving the house can be a massive challenge.
"That's why research projects such as Breath are hugely welcome in building our understanding of the condition, in particular in Dumfries & Galloway which has the highest rates of COPD in Scotland."
Finlay Carson, the Conservative MSP for Galloway and West Dumfries, has backed the Breath initiative and would like to see a centre of excellence established in Stranraer for research into COPD.
He said: "What is most startling is understanding that the worst area is the west of Scotland and the hotspot is Stranraer, where we all pride ourselves on having a wonderful natural environment.
"It's something that merits an awful lot of research to see if there's anything we can do to stop people getting this terrible disease.
"What I want to see is a centre of excellence based in Stranraer. It would be a fantastic shot in the arm for the region.
"The good thing is the First Minister hasn't ruled it out. She supports the Breath projects and wanted John Lockhart to speak to her officials."
---
I collapsed, unable to breathe, right in front of my youngest daughter
Martin Charters has had to give up work and undergo major surgery since developing COPD in his late 30s.
The father-of-two from Annan, Dumfries & Galloway, was diagnosed 13 years ago when he was in hospital being treated for pneumonia.
He became so breathless he once collapsed in front of one of his daughters as he tried to climb the stairs, and had to give up his job in a factory.
His condition deteriorated so much he was considered for a double lung transplant at one stage.
But Mr Charters, 52, stabilised after undergoing lung volume reduction surgery and taking part in a pulmonary rehabilitation programme to build his stamina.
He had smoked from the age of 13 but he developed COPD much younger than most patients, as the average age of diagnosis is 67. The married grandfather did not stop smoking until about five years after being told he had COPD, and said: "I was still young. My mindset was that I had already done the damage, it can't get any worse, which in reality was not true.
"I couldn't even sit and hold a conversation. I had to stop eating to breathe.
"I've been married for 29 years and I have two kids – that was my reason for changing my lifestyle.
"My youngest was young at the start of all this. The first time I collapsed in the house with my breathing was right in front of her.
"I thought, I want to walk my daughters down the aisle.
"I now have a granddaughter and one of my daughters is married. I've achieved most of my goals."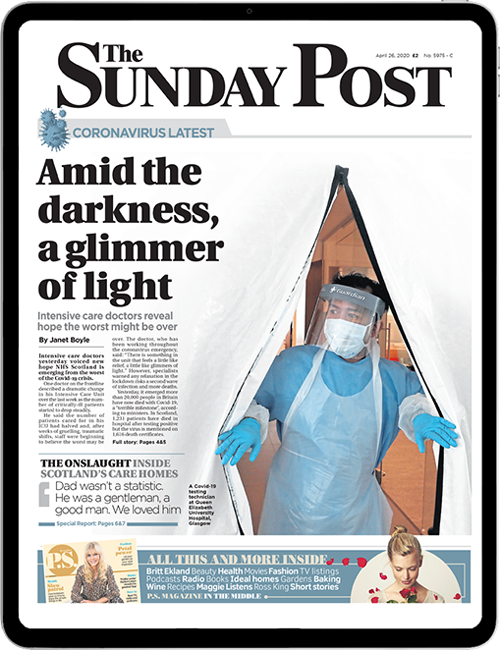 Enjoy the convenience of having The Sunday Post delivered as a digital ePaper straight to your smartphone, tablet or computer.
Subscribe for only £5.49 a month and enjoy all the benefits of the printed paper as a digital replica.
Subscribe