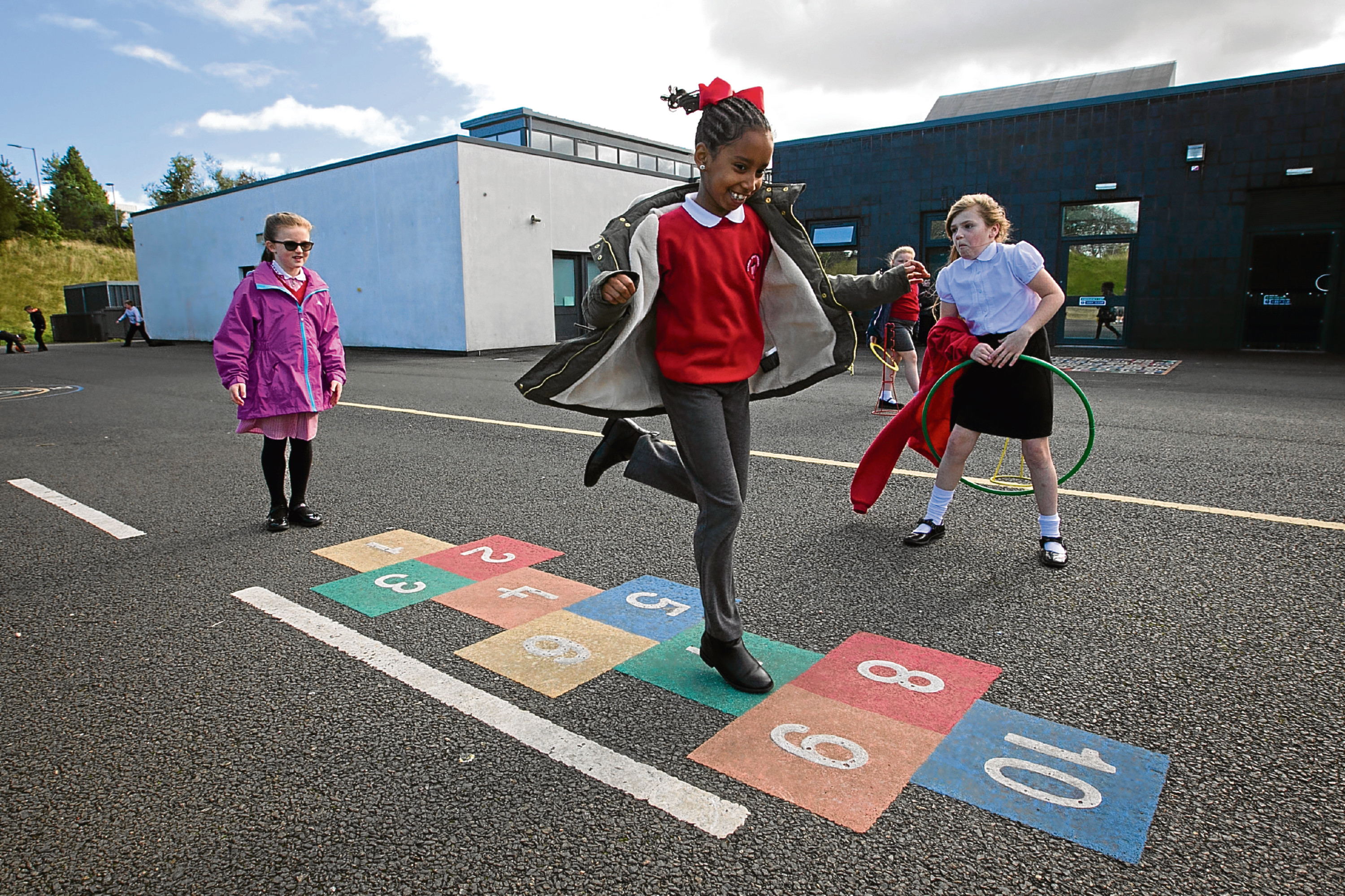 FOR generations, it has been the go-to instruction for harassed parents pestered by bored and fractious children: "Go outside and play".
Now researchers have confirmed the long-held suspicion that playing outside is better for children than formal physical education classes.
The trial at seven Glasgow schools found that encouraging pupils to not only play sport but also create their own games increased their activity by more than half an hour every day.
Now it is believed that rolling out the pilot programme nationally could slash the number of youngsters at risk of obesity.
Medical experts recommend that children should have at least 60 minutes of vigorous physical activity a day, but few achieve this – with serious consequences for their health in later life.
The exercise levels of almost 200 children were monitored at the beginning and end of the five-month trial.
Instead of regular PE sessions, 172 of the children were given a Go2Play Active Play programme, twice weekly, with 30 minutes of activities such as catching, throwing, kicking, hopping and jumping.
This was followed by another 30 minutes of free play with basic equipment like balls, tennis racquets and skipping ropes.
On average, children spent three hours of the school day inactive, the study published in Preventive Medicine Reports found.
However, after the intervention, the report noted: "The percentage of time spent in sedentary behaviour decreased by 18.6%. Their light activity increased by 15.7% and moderate to vigorous physical activity increased by 2.8%."
Avril Johnstone, a researcher at Strathclyde's University's physical activity for health group, said: "Active play is an under-researched area but there is increasing interest in its potential to increase physical activity."
The intervention, now a 10-week programme, is being rolled out across 118 schools in Glasgow.
A spokesman for Inspiring Scotland, who launched the initiative, said: "Active Play is simple: it boosts physical activity in children and helps them develop fundamental movement skills such as coordination and balance.
"High levels of inactivity among Scotland's children are having a serious effect on their health and wellbeing and can negatively impact the rest of their lives. Children need to be active and they need to play." The initiative has already transformed the time children at Avenue End Primary School spend outdoors.
The grounds of the 299-roll school have been turned into a series of zones where youngsters can learn new skills and explore fresh activities.
Depute head John Cuthbertson said: "We have a football zone,a tennis zone, one for skipping ropes and hula hoops. We also have a space hopper range and a frisbee area."
While formal PE has not been ditched, the outdoor activities have become more important and receive extra attention.
Mr Cuthbertson said: "Behaviour has improved, children are actively engaged, keeping fit and the only problem is sometimes equipment. It is keeping them active."
And there has been a positive impact for staff, too.
"The senior teachers have increased their presence in the playground and are more involved with the children – which allows the children to see them in a different light. It has been beneficial for everybody all round."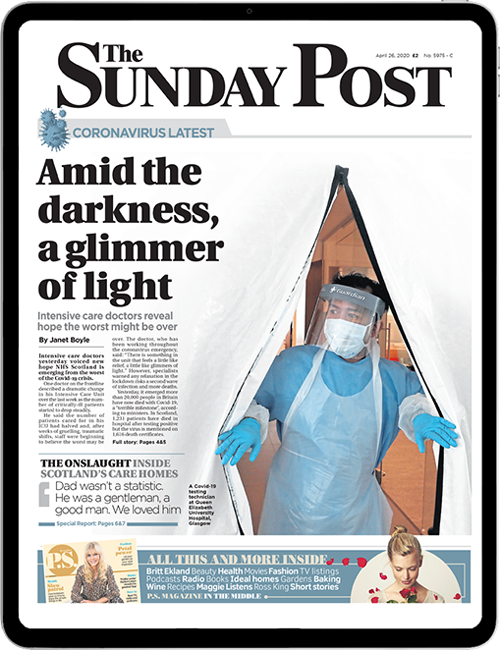 Enjoy the convenience of having The Sunday Post delivered as a digital ePaper straight to your smartphone, tablet or computer.
Subscribe for only £5.49 a month and enjoy all the benefits of the printed paper as a digital replica.
Subscribe