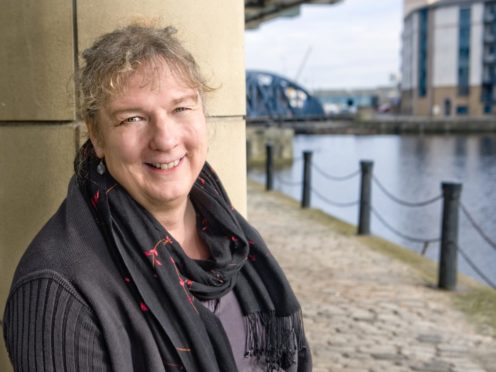 When I was a nurse, I remember turning up for work one day and thinking there was one old man on the ward who looked particularly ill.
He was the kind of man who never complained, and I seemed to be the only one to notice how ill he was.
I tried to get a doctor or one of my colleagues to take a look at him but we were all rushed off our feet that morning and when I looked again he had died. And died alone.
All that was a long time ago, and I hardly knew him, but to this day I feel bad for him and for his family that there was no-one with him at his passing.
One of the cruellest things about the pandemic, I think, has been the way that it has prevented families being with those they love.
It was so important for me to be with my wife when she was dying, even though there seemed to be nothing I could do… but I could at least hold her hand, and I can't imagine how terrible it would have been if I hadn't been able to be there.
When my big brother died just before the lockdown, and we were lucky enough to be able to hold his funeral, I was asked to read his eulogy, and I felt very strongly how important it was that the story of his life be told, and be witnessed by those who loved him. And that we were all there together.
How painful it would have been not to have that. And that's another dimension to the pandemic's cruelty.
I've been making theatre for just over 40 years now, as a performer and as a writer, and I wondered if I could use my skills to create a ceremony that would help commemorate the dead and bring comfort to the living. And that's the idea behind "The Covid Requiem".
People who come will be greeted at the entrance to the beautiful woods above the Pitlochry Theatre by Duncan Chisholm's gorgeous traditional fiddle music.
His music will lead us on a gentle journey through the woodland.
Every now and again, me and Lesley Orr, my co-writer and performer, will invite everyone to pause, sit if they want to, gently reflect on those we've lost, and also remember with gratitude all those who kept things going – those who looked after the sick, but also the posties, the delivery drivers, the pharmacists, the funeral directors… everyone who suddenly found themselves under extra pressure or in a danger they did not expect …but who did what they had to anyway.
We're keeping audiences very small, and inviting those who come to give us the name of someone they loved and lost, and something special about them: so the names can be read out and remembered.
Everyone will also have the chance to help build a cairn: and all accompanied by Duncan's beautiful music and the beautiful trees in the woodland.
Autumn is just beginning, and the trees beginning to turn. And it's good to be reminded of the cycle of the seasons.
To be reminded that we may need to pass through the winter of grief; but that it will be followed by the new hope of spring.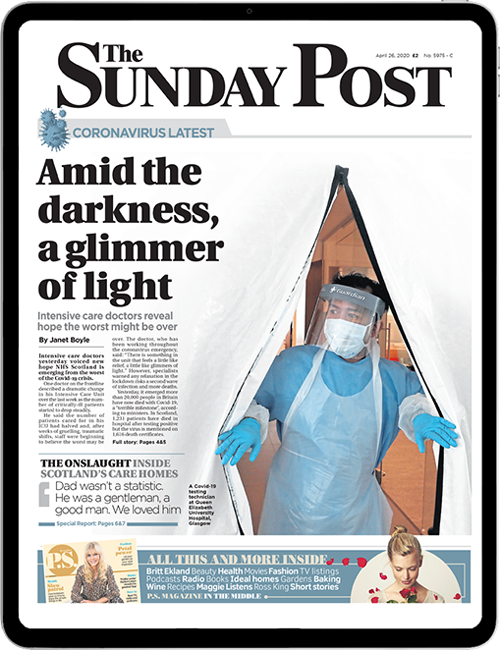 Enjoy the convenience of having The Sunday Post delivered as a digital ePaper straight to your smartphone, tablet or computer.
Subscribe for only £5.49 a month and enjoy all the benefits of the printed paper as a digital replica.
Subscribe