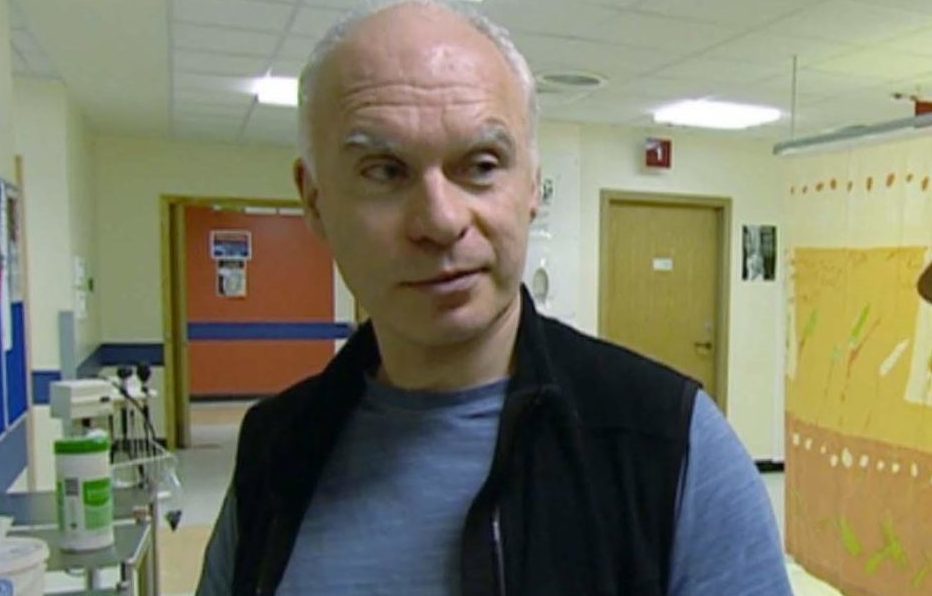 THE bitter conflict with hospital bosses that drove Martin Watt over the edge can be detailed for the first time today.
Previously unpublished tribunal papers reveal how his relationship with colleagues and managers began to collapse within months of his return to work after a quadruple heart bypass.
The doctor accused managers at Monklands Hospital in Airdrie of unfairly questioning his work after colleagues raised a number of concerns about his temper, note-taking and patient care.
Increasingly isolated and on special leave, the surgeon, who had worked for the NHS for 32 years, was sacked after he refused to return to work under supervision.
The report from his industrial tribunal details the series of official complaints, inquiries and disciplinary hearings that eventually led to his dismissal in August 2012.
Watt, 53, had developed a serious heart problem in August 2009, needed major heart surgery and was off work for seven months.
He returned to the A&E department in March 2010 but questions were soon raised over his work.
In May 2010, he referred an elderly patient who had come to A&E with a chest infection and broken hip to the wrong ward. The patient ended up in high dependency and died, though it is unclear whether a different assessment would have saved him.
The next month, he had a run-in with a junior colleague, who subsequently accused him of bullying.
A statement from a consultant, presented to the tribunal, said the junior colleague had claimed: "Dr Watt shouted down the phone in an aggressive manner for a prolonged period of time from the nurses' station in casualty, in full view of those around him.
"When the other doctor tried to walk away from that phone call Dr Watt phoned him back and continued the conversation in an aggressive and abusive way."
Other colleagues working alongside Watt said he was "awkward and fractious".
"Let's say he never went out of his way to help anyone and he was often on a short fuse," one said. "Those who heard him bawling at the junior thought he had completely lost the plot.
"But no one was brave enough to take him to task for it, least of all his own juniors.
"They worried about their lives being made a misery."
But other former colleagues, who worked with Watt during his 22 years in the Lanarkshire hospital's A&E wing, said they were surprised by reports of his temper.
One said: "I worked with him in the early 1990s and I liked him a lot.
The Hit List Surgeon: Assassination plot doctor easily assembled deadly arsenal of guns online
"Some of the doctors acted like no one mattered but them, but Martin seemed to get on well with everyone and had a good sense of humour. I was shocked when I heard what had happened. I couldn't relate it to the man I knew."
More fears about Watt's competence arose after he wrongly noted that a teen, who had recovered and been sent home, had died.
He was put on special leave, on full pay, and told not to come to Monklands or contact any member of staff involved in disputes with him.
A series of medical assessments were ordered as bosses feared his heart surgery had inflicted brain damage and affected Watt's ability to handle stress, while causing concentration problems and mood swings.
The tribunal papers revealed Watt's boss, A&E consultant Dr David Litherland, asked for tests before he returned to work and again before beginning disciplinary action over the complaints.
The report says: "Dr Litherland was seeking clarification whether there were any problems caused by the surgery in the claimant's higher functions of the brain such as cognition, memory, attention and mood.
"Dr Litherland wanted to ensure that the claimant was fit to see patients."
Dr Christopher Ide, a consultant in occupational medicine, carried out a "mini mental state examination" and found no medical reason why Watt could not continue to work in A&E.
The complaints were added to his records after a hearing before Watt was asked to return to work under supervision – at the neighbouring Wishaw A&E unit. He refused to do so despite being warned that would be considered gross misconduct.
He was suspended and in May 2012, after being off work for more than 18 months, sacked.
Watt appealed and lost an industrial tribunal, with the panel concluding that NHS Lanarkshire's "decision to dismiss the claimant was within the band of reasonable responses that an employer could reasonably make in the circumstances."
His dismissal left him craving revenge. When police raided his home they found a list of names, addresses and car registrations in an envelope marked "bad guys". Many of the people on the list were former colleagues from Monklands.
He told detectives that the people on the list were those involved in his "bullying, harassment and eventual dismissal", and added: "They were not allowing me to clear my name."
Watt continued to pay his General Medical Council fees for another three years, perhaps hopeful of a return to working in a hospital, until he allowed his membership to lapse.
His relationship with his wife, Liz, had also fallen apart as he fought with hospital management and they divorced in the same year as his dismissal. Watt then moved from Glasgow's West End to a former council house in Cumbernauld.
Last week, Heather Makar, a friend who lived with him in Condorrat, insisted he was not dangerous.
She said: "He is not capable of hurting anyone. He is not the type. We are not abandoning Martin."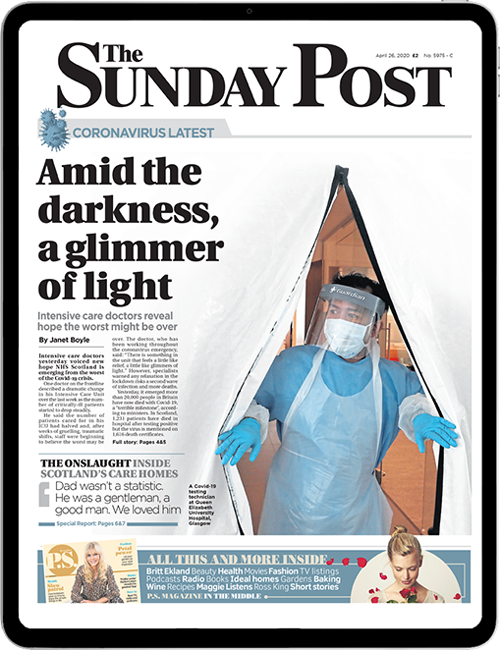 Enjoy the convenience of having The Sunday Post delivered as a digital ePaper straight to your smartphone, tablet or computer.
Subscribe for only £5.49 a month and enjoy all the benefits of the printed paper as a digital replica.
Subscribe