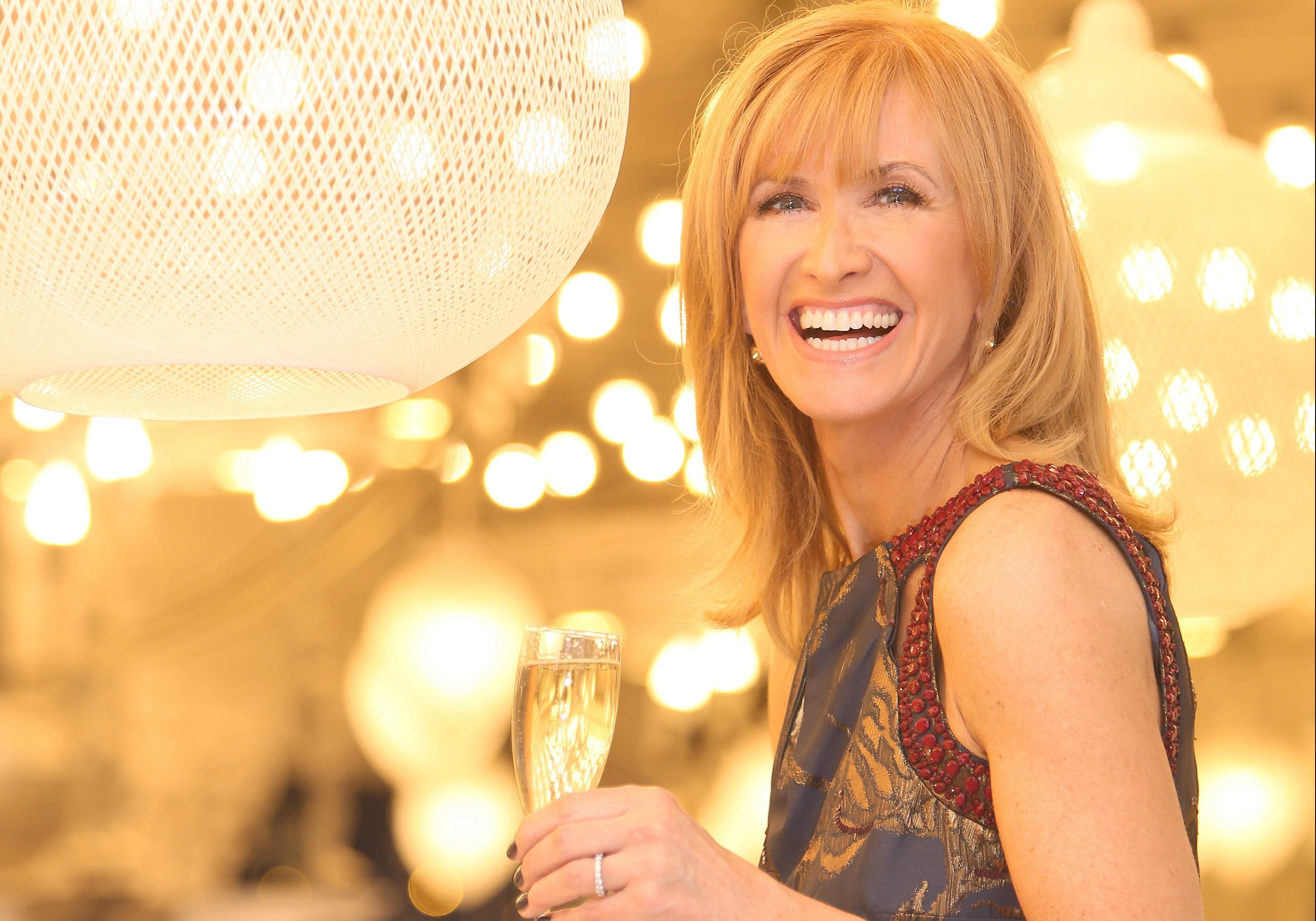 THEY are the familiar faces who bring the nation the nightly news on Reporting Scotland.
But BBC favourites  Jackie Bird & Sally Magnusson  are spreading their wings with other projects over the festive period.
They've been telling us about work, home life, kids – and youthful crushes.
---
JACKIE BIRD would shun a fortune if it meant Christmas Day apart from her parents.
The Reporting Scotland presenter says she's spent every one of more than half a century of them with her folks. And she wouldn't miss being with Ronnie, 79, and Linda, 77, for anything.
"If I won the lottery or an all-expenses-paid holiday to somewhere like Barbados at Christmas I'd have to turn it down," said Jackie, 54.
"The codgers would have something to say about it! We have an incredibly close relationship and I know I'm very lucky. It's always special to be together at Christmas."
Her parents will be among a dozen relatives descending on her house next week, although that won't include daughter Claudia, 23, and son Jacob, 21.
They were both with Jackie last year, but Claudia will be at her boyfriend's mum's on the big day while Jacob will be with his dad, Jackie's ex, Bob Bird.
Claudia has now moved out, but Jacob, who's in his final year at Strathclyde University, is still very much at home – or at least Jackie's pretty sure he is.
"We think Jacob's still at home. We tell by when the washing basket fills up or the fridge empties," she laughs.
"But he spends most of his time in his room attached to a computer.
"And Claudia still lives in Glasgow and we actually see more of each other than ever. We go to the gym together and are very competitive, so we're usually on spin bikes next to one another."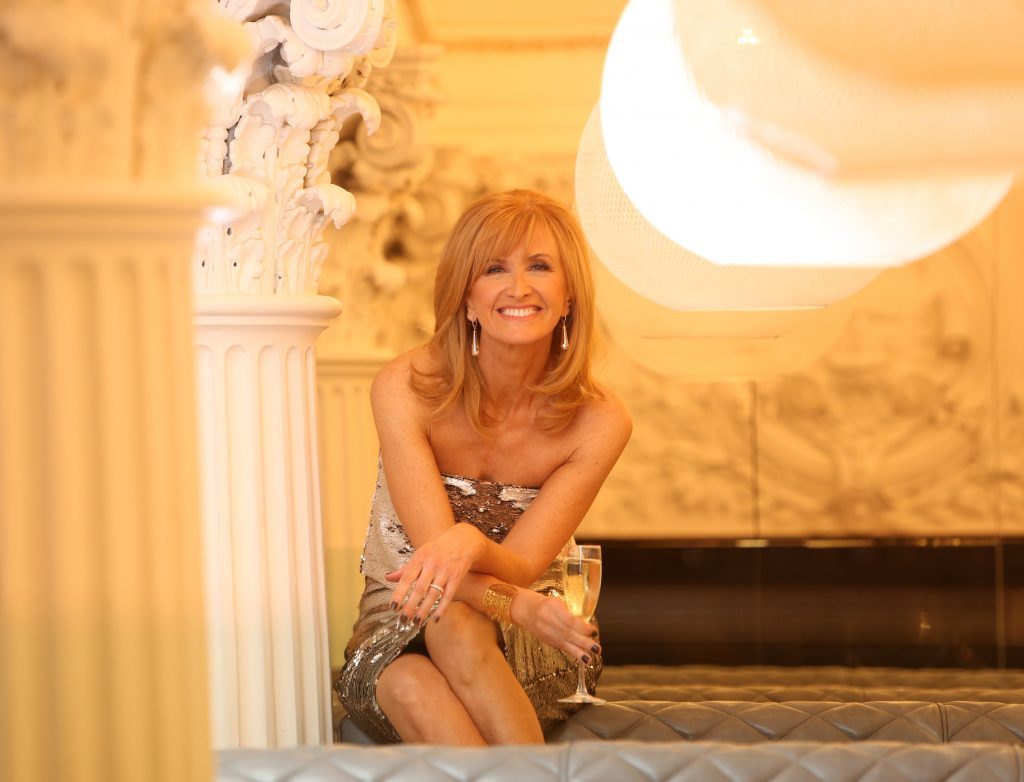 Jackie is back hosting Hogmanay Live 2016, her 17th year of counting down the bells for the nation.
She says she "goes bananas" at Christmas and then puts eating and drinking excesses to one side to get in tip-top shape for the big night.
Amy Macdonald and Hue & Cry will be providing the musical entertainment and in Hue & Cry's case it will be a somewhat embarrassing reunion.
"I was such a fan, I think Pat Kane thought I was a stalker," laughs Jackie. "I was living in London as well as Scotland in the 1980s.
"I'd be at their concerts in Glasgow and, just by chance, I'd be at their concerts in London.
"I knew all their songs and when they had one called Girl With The Red Hair I was sure it was me – until I realised Pat was married to someone with red hair.
"So I'm sure he'll think I'm still stalking him after all these years.
"You can't please everybody, but the show is part of the fabric of Scottish society.
"We try to cater for an audience that stretches from youngsters being allowed to stay up late to my parents' age group – and beyond.
"So no one is going to like every bit, but they'd miss it if it wasn't there."
Jackie's lengthy spell hosting the annual Hogmanay bash is put in the shade by her 27 years on Reporting Scotland.
She insists it's something she never takes for granted and still gets a thrill from seeing the BBC sign as she drives into the Glasgow HQ car park.
Jackie's doubling up with a Radio Scotland show on Christmas Day.
"It's a celebration of the heyday of discos and dance halls in the late '70s and early '80s, which happened to be my era," she adds.
"I used to work for DC Thomson in Dundee so Jackie O's in Kirkcaldy was one of my haunts.
"But I don't think there's a disco in all of the country I don't know about and so many people have such fond memories."
Hogmanay Live 2016, BBC 1 Scotland, Hogmanay, 11.30pm.
Read More: Sally Magnusson says her house doesn't feel like a home unless there's a lot of mess and noise!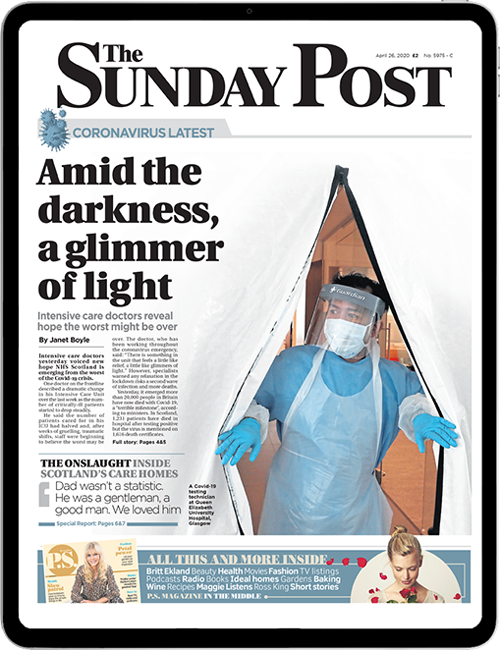 Enjoy the convenience of having The Sunday Post delivered as a digital ePaper straight to your smartphone, tablet or computer.
Subscribe for only £5.49 a month and enjoy all the benefits of the printed paper as a digital replica.
Subscribe