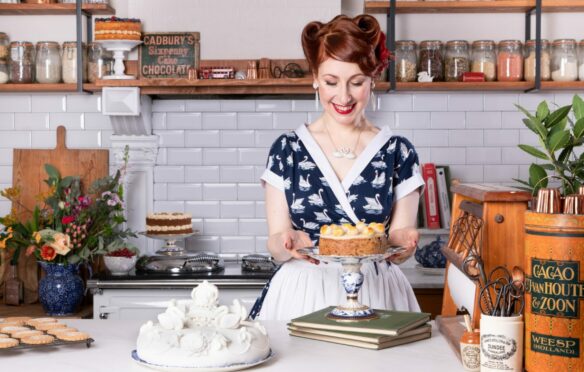 Growing up in Belgium, Regula Ysewijn developed an obsession with British culture she has never lost. Now, thanks to a series of acclaimed books about the UK's cuisine, she has become a part of our culture – and she can't quite believe it.
It was eight years ago that Ysewijn gave up her job as a graphic designer to write a book about the history of our food. Two years later, Pride And Pudding became a hit and led to her writing official cookery books for the National Trust and Downton Abbey, and was also an official judge, alongside Mary Berry, for the Platinum Pudding competition, which was shown on the BBC last Thursday.
As Pride And Pudding is re-released with a new foreword and cover, Ysewijn reflected on how her life has changed.
"I didn't expect any of this," she smiled. "I thought people would think it was a gimmick – a nice Belgian girl writing about British food but it was nominated for some incredible awards. The book was liked and it gave me the respect I needed for people to believe in me and my work, and it snowballed.
"When it came out, I'd no idea anyone would buy it and I was so happy it was well received in Britain. British people said it reminded them of food they maybe took for granted, as well as making new discoveries of old puddings that tell a story and make them excited for their own culture's food.
"I was a stranger looking in, and it gave me an advantage to see it and document it in a whole different way from someone who is a native Brit."
How a small slice of heaven in the Highlands inspired Belgium's star baker to start stirring it up
When Ysewijn began her research into Britain's cuisine, she hadn't intended it to be solely about puddings, but she found they were such a prominent part of our culture that she had to devote the entire book to it. Describing it as the dissertation she never got to write, the author pored over historical documents and publications. "I wanted to make it accessible for everyone, to take history out of the elitist environment and open it up to the wider public," she continued. "The question I get asked a lot is what is a pudding and I usually launch into an hour-long monologue, because it's not just one thing, and it has evolved.
"Look at haggis, the Scottish national dish. It was something people made all over Europe, to use up any part of the animal. Puddings were in our recipe books in the Low Countries but they weren't celebrated or didn't evolve. If you look at history, a dish can go in different directions – the taste people have for something can push it in a direction to become something incredibly iconic to a culture, like haggis. In Spain, churros are a sweet treat but I discovered they were also in English cookery books in the past and were known as syringe fritters. But it wasn't something people loved like they did in Spain."
A special moment for Ysweijn, who appears on the Flemish version of The Great British Bake Off, was working alongside Mary Berry as a judge in the contest to find a new national dessert for the platinum jubilee.
"I always wanted to meet Mary, my British counterpart on Bake Off, as she's the queen of cakes. It was like meeting royalty. Again, it was a confirmation for me that when they thought about an expert on British puddings, they thought of me. It's crazy, like a dream, and it was a wonderful experience and an honour."
So, too, she says, was being asked to write the Downton Abbey Christmas Cookbook.
"People might assume that every decade brought a new Christmas dish but that's not true – they came from medieval times and Britain stuck with them. I also wanted to weave in the story of Downton Abbey.
" There's a storyline in the series about Lady Edith wishing to become a journalist, of wanting her own job, and there are women who did the same in food writing and I wanted to celebrate that and tell their stories within the book, to give recognition to these women who were the first food writers and who paved the way for us in future generations."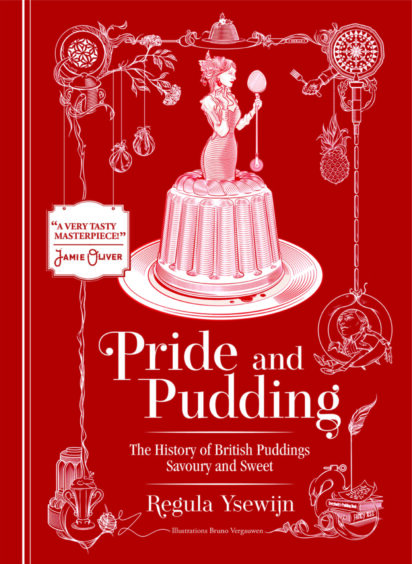 Ysewijn has already written her next book, which will be released early next year, and has proposals for another one.
She added: "The greatest award I could get is that I'm accepted, as a Belgian woman, to be considered an expert on the subject within Britain, and that makes me incredibly happy. I feel like I need to pinch myself."
---
Apple Charlotte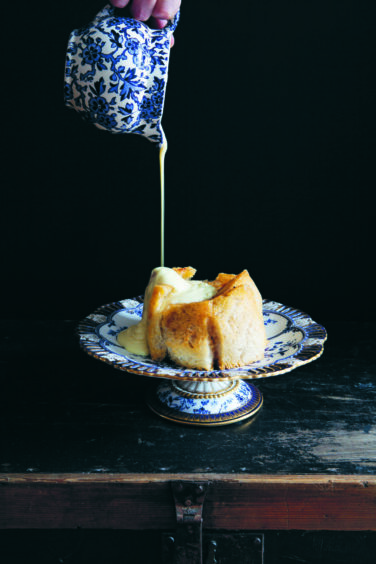 Makes enough for one charlotte mould or 6x4x3in loaf tin
You'll need
Three cooking apples, such as Granny Smith or Bramley, about 500g (1lb 2oz), peeled and cored
Five tablespoons apricot jam
60ml (2fl oz) brandy or dark rum
One loaf of stale plain white bread, about 550g (1lb 4oz)
50 g (1¾oz) butter, melted
Sugar, for sprinkling
Method
Preheat the oven to 190C (375F). Generously grease the mould or loaf tin with butter and place a disc or strip of baking paper in the bottom.
Chop up the apples and put them in a saucepan with the apricot jam and brandy. Cook until soft and pulpy. You might need a splash of water to prevent the apples from burning. Allow to cool in the pan.
Cut thick slices of bread in 5cm (2in) wide rectangles the same height as the side of the mould and use a pastry brush to generously coat them with the melted butter.
Place the bread in the mould, overlapping the edges a little so there are no gaps. Finally put a disc or strip of bread on to the bottom of the mould, making sure there are no gaps.
Scoop the apple mixture into the bread-lined mould, then close the top with a final few slices of buttered bread and sprinkle some sugar on top.
Bake in the middle of the oven for 30–40 minutes until golden brown, as you prefer your toast. When ready to serve, turn the mould onto a plate and allow to stand for 5 minutes before attempting to remove the mould.
---
Pride And Pudding: The History Of British Puddings Savoury And Sweet is out now, Murdoch Books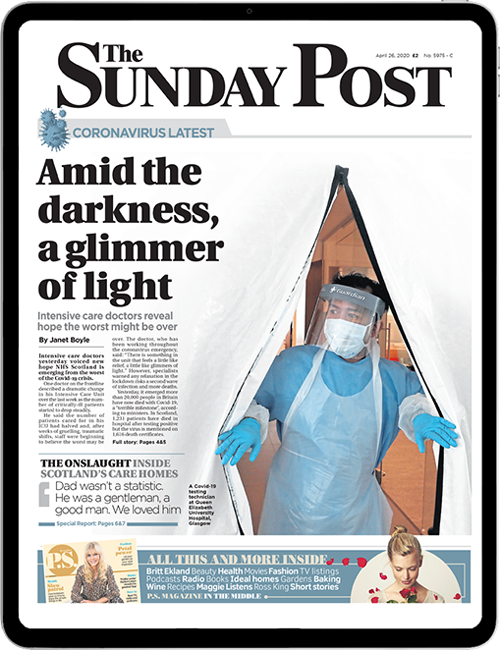 Enjoy the convenience of having The Sunday Post delivered as a digital ePaper straight to your smartphone, tablet or computer.
Subscribe for only £5.49 a month and enjoy all the benefits of the printed paper as a digital replica.
Subscribe