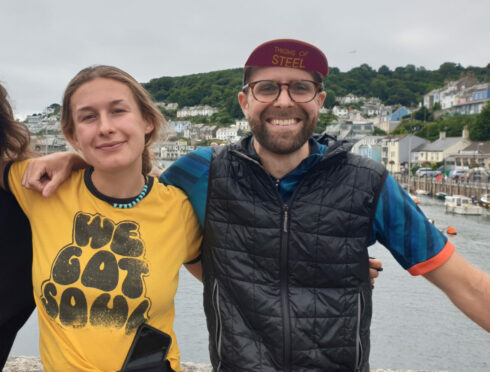 A Glasgow cyclist has helped to break the world record for the largest GPS drawing ever created, spelling out 'Refugees Welcome,' to raise funds for charity.
Georgie Cottle, 27, alongside her compatriot, David Charles, 39, are part of Thighs Of Steel, a community of cyclists who take on challenges annually to raise money for refugee charity, Choose Love.
Cottle, who has lived in Scotland for six years, also works as a project worker for Safe in Scotland, who provide accommodation and support for people experiencing asylum-related destitution.
The challenge, which began on August 17, was finished last night by the duo in Dover, who have so far raised over £51,000.
They have smashed the previous team GPS drawing record of 761km, covering approximately 2200km of ground across the south of England.
"We chose to spell out 'Refugees Welcome' across this region because this is the biggest entry point for asylum seekers reaching the UK," said Cottle.

"To finish the last letter in Dover felt very symbolic and sends a message of compassion to those arriving here.
"The challenge has been in response to what's been happening in Afghanistan, and also Priti Patel and the UK government's monstrous overhaul of the asylum system.
"The new policies will put the country in direct opposition to the 1951 Geneva Convention by shutting down more of the few remaining legal routes to the UK."
As well as cycling over 2000km to spell out the letters, the cycle route has seen the pair climb over the equivalent of three Mount Everests.
"The south of England is hillier than you might think, so it's certainly been a challenge" said Cottle.
"I spent my 27th birthday cycling out the 'O' of in Welcome, so that was really cool.
"But the challenges have definitely been overcome by the amount of amazing people we've met on the route and we've had a further 35 people sign up to help us finish the challenge.
"Everyone's been so supportive and even in places we haven't been sure they'd support our cause, they really have.
"Normal people, like us, really do just want to help to try to do something to help people in need."
Donate to the challenge at
donate.chooselove.org/supporters/lets-spell-it-out/1023/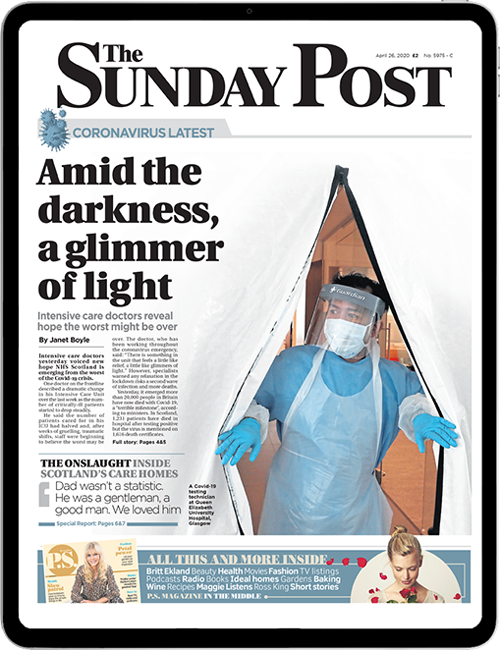 Enjoy the convenience of having The Sunday Post delivered as a digital ePaper straight to your smartphone, tablet or computer.
Subscribe for only £5.49 a month and enjoy all the benefits of the printed paper as a digital replica.
Subscribe