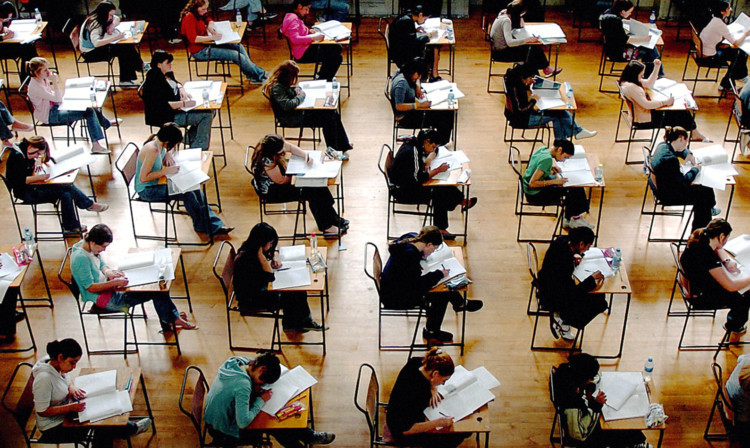 A RECORD number of Scottish pupils gained a place at university on exam results day as pass rates remained at a high level.
The Higher pass rate dipped very slightly by 0.2% but the total number of passes remained above 150,000 for a third successive year.
Just under 137,000 students received their results by text, email or post on Tuesday.
Candidates passed 150,010 Highers, with an attainment rate of 77%, down slightly from 152,701 passes with a rate of 77.2% last year.
The Scottish Qualifications Authority (SQA) said the results were evidence of a "very stable system".
Figures also show a pass rate of 92.8% for the National 4 exams, with 107,631 passes, while pupils achieved 233,005 passes at National 5, with a success rate of 79.5%.
The figures are broadly in line with 2016 figures when the attainment rate for National 4 was 93.2% and 79.4% for the National 5.
Advanced Higher passes fell to 19,283, with a pass rate of 80%.
Dr Janet Brown, chief executive of the SQA, said: "I think it shows a very stable system.
"One of the things that we absolutely have to ensure is that standards are maintained and we can see that candidates are reaching those standards and attaining as they have done in the past."
#NoWrongPath: Scots share their career stories on social media as pupils receive their exam results
In maths the attainment rate rose to 74% from 73.5% last year at Higher, while in English the attainment rate dropped from 78.8% in 2016 to 77.3% this year.
There was an increase in the number of pupils taking and passing qualifications in skills for work and personal development courses, with the attainment up from 79.3% to 82.4% at SCQF 6 level.
Deputy First Minister and Education Secretary John Swinney congratulated pupils during a visit to Bannerman High School in Glasgow.
He said: "The whole country should rightly be proud of the excellence and achievement in Scottish education demonstrated by these results.
"We expect to see small variations in pass rates year on year, which demonstrate the high standards, strength and integrity of our national qualifications. This is of paramount importance.
"The much greater range of qualifications and skills-based awards demonstrates Curriculum for Excellence is successfully meeting the needs of young people and giving them the best chance of success in further learning, life and work. It is the right reform for Scottish education."
Scottish students' exam results evidence of 'stable education system'
Admissions body Ucas said figures showed that more pupils from Scotland have achieved a university place on exams results day than in any previous year, with a 13% increase in placed applicants from Scotland's most deprived communities.
More than 28,700 students have secured a place at university, compared with 28,300 on exam results day last year. Almost all – 27,830 – are registered to attend Scottish universities.
Opposition parties offered their congratulations to students and teachers but said results were achieved "in spite" of education changes.
Scottish Conservative education secretary Liz Smith said: "In some key core subjects – including history and some modern languages – there is a marked drop in the number of entries. And in many subjects, we also see attainment falling, particularly at Advanced Higher level.
"The fundamental problems remain the same.
"We have too few teachers in classrooms. And, as the Sutton Trust recently declared, we have a school system that doesn't give enough children the opportunity to really excel and push on."
Labour's Iain Gray said: "The reality is that these results have been achieved by pupils and teachers in spite of SNP Government cuts to education budgets, teacher numbers and support staff.
"Meanwhile John Swinney presses ahead with his plans to centralise the running of Scottish schools and strip powers from councils, plans which will do nothing to improve on these results."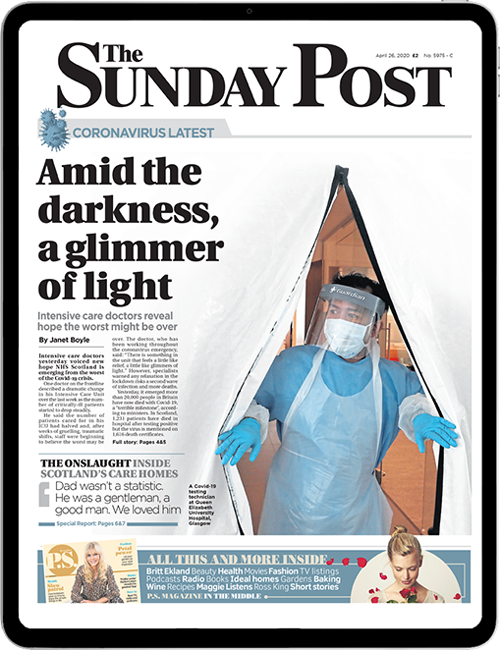 Enjoy the convenience of having The Sunday Post delivered as a digital ePaper straight to your smartphone, tablet or computer.
Subscribe for only £5.49 a month and enjoy all the benefits of the printed paper as a digital replica.
Subscribe