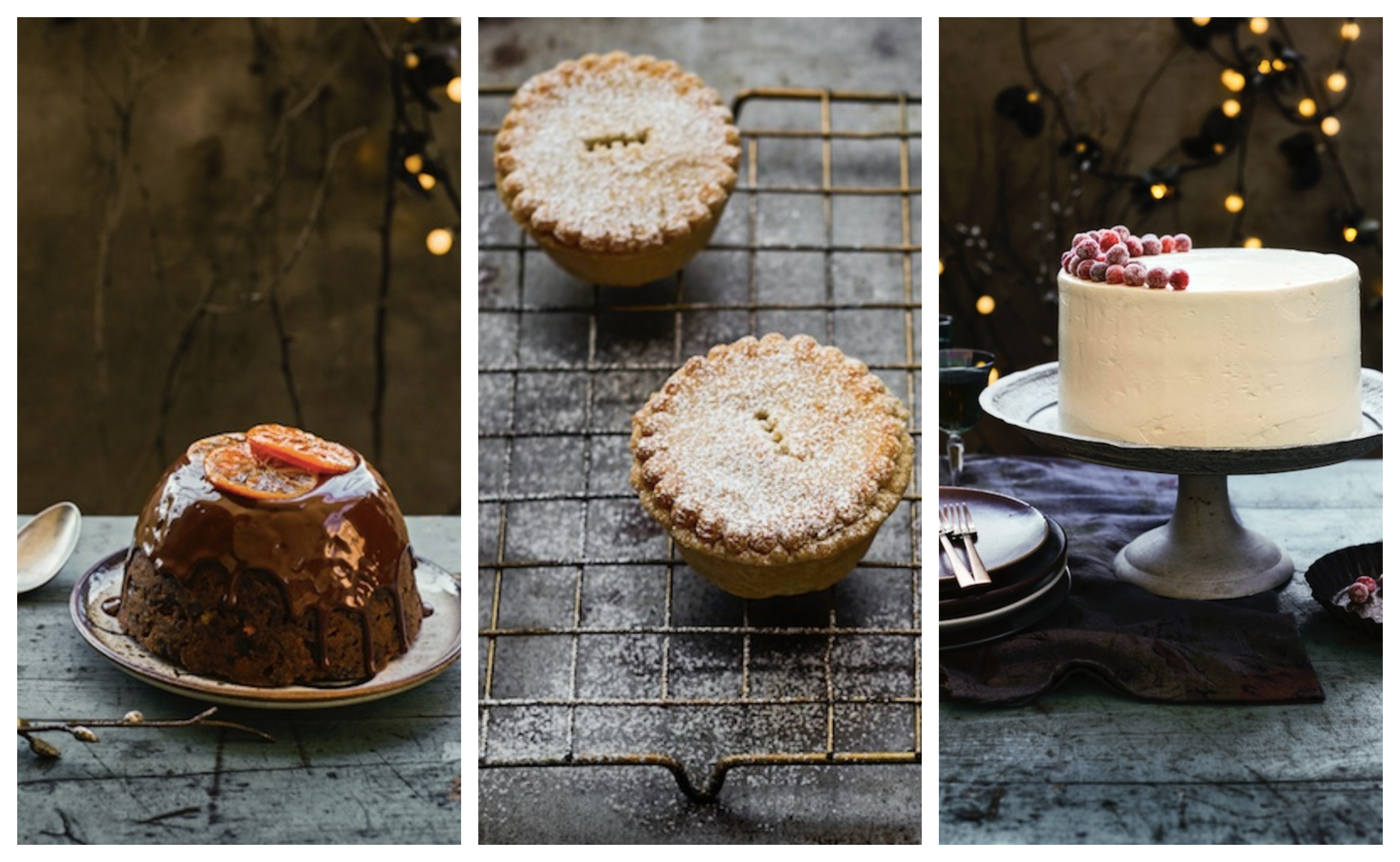 YOU'LL probably have a good idea of what to make for the main course of your Christmas dinner this year.
Turkey, veg, all the trimmings… but what about dessert?
The first winner of The Great British Bake Off, Edd Kimber, has put together some delicious recipes to help you create a showstopping pudding to impress this festive season.
The recipes include a Cranberry and chocolate Christmas Cake, Clementine & Chocolate Christmas Pudding and Custard Mince Pies.
With thanks to Waitrose for the recipes and images.
---
Custard mince pies recipe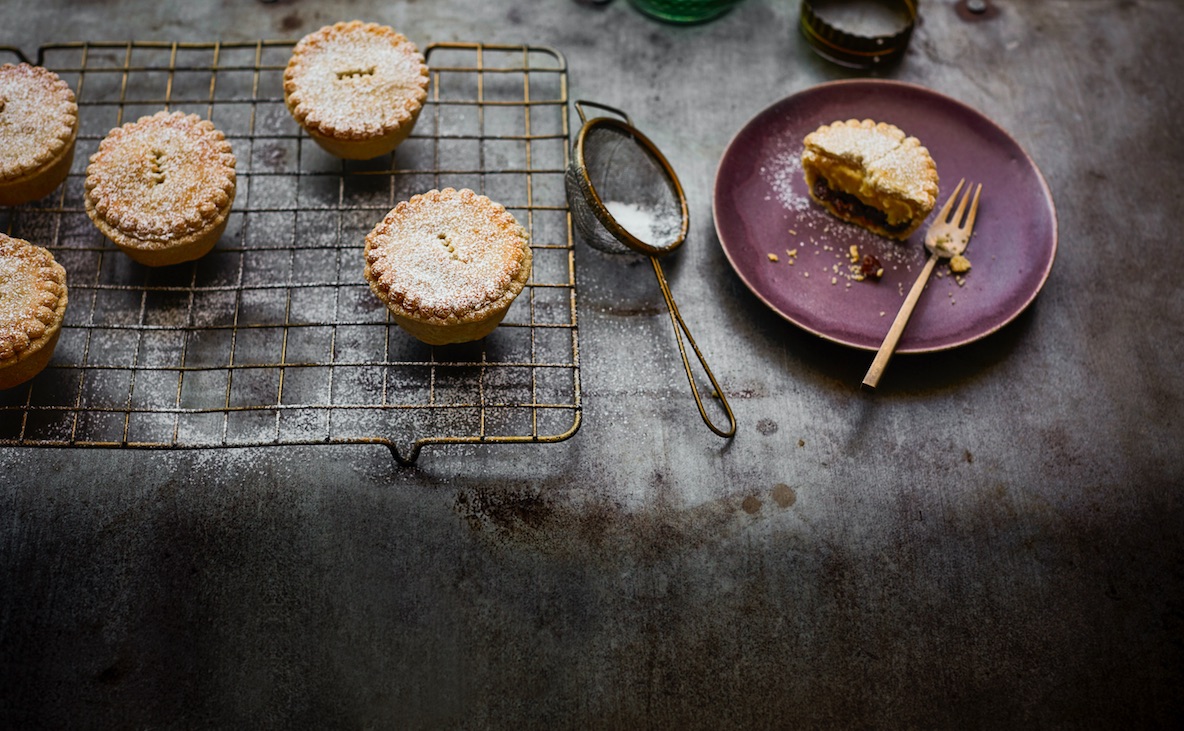 These mince pies might look familiar, but hiding inside is a delicious rum custard, on top of the mincemeat
Preparation time: 30 minutes, plus chilling and cooling
Cooking time: 30 minutes
Total time: 1 hour, plus chilling and cooling
Makes: 12
Ingredients
SWEET PASTRY
400g plain flour
35g ground almonds
75g icing sugar
250g unsalted butter, diced and chilled, plus extra for greasing
2 large egg yolks
1 egg, lightly beaten
FILLING
1 tsp vanilla bean paste
200ml whole milk
1 large egg
2 large  egg yolks
100g caster sugar
20g cornflour
50ml rum
300g mincemeat
Method
For the pastry, pulse the flour, almonds, icing sugar and a pinch of salt in a food processor. Add the butter and pulse to breadcrumbs. Mix the egg yolks with 1 tbsp ice-cold water and drizzle in, pulsing until the dough starts to clump together (but stop well before it forms a ball). Tip onto the work surface and, using your hands, gently bring together to a uniform dough. Divide into 2 pieces, wrap separately in cling film, and chill for at least 1 hour.
For the filling, bring the vanilla and milk to a simmer in a small saucepan. In a bowl, whisk the whole egg, yolks, sugar and cornflour until smooth. Whisk the simmering milk into the egg mixture, then return to the pan and cook, whisking constantly, until it thickens. Pour the custard into a bowl, stir in the rum and leave to cool for a few minutes. Cover the surface with cling film and chill for at least an hour, or until completely cool.
To assemble, take 1 pastry piece and roll out on a lightly floured work surface to 0.2cm-0.3cm thick. Using a 10cm scallop-edged cookie cutter, stamp out as many rounds as you can. Lightly grease a 12-hole muffin pan and place a strip of baking parchment along the base and up the sides of each hole, like a sling (this will help to remove the pies later on). Carefully press the pastry into the holes and half-fill each with mincemeat. Fill each pie to the top with the custard from the fridge.
Roll out the second pastry piece; use a 7cm scallop- edged cutter to cut out 12 rounds. Prick each with a fork and use to top the mince pies, gently sealing the edges of the pastry together. Chill for 30 minutes or until firm.
Preheat the oven to 180°C, gas mark 4. Brush the tops of the chilled pies with the beaten egg (and sprinkle with a little caster sugar, if liked). Bake for 25-30 minutes or until light golden brown. Cool for 10-15 minutes, then carefully remove from the tin. Cool fully on a wire rack, then dust with icing sugar, if liked.
---
Cranberry & chocolate Christmas cake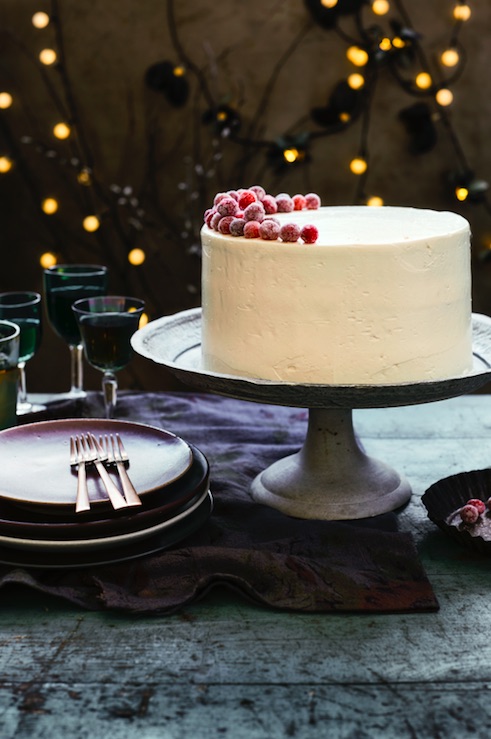 This is for anyone who fancies a change from the traditional fruitcake. The hint of thyme in the sponge isn't overpowering, and works in harmony with the tart cranberries and sweet white chocolate.
Preparation time: 50 minutes, plus cooling and drying
Cooking time: 45 minutes
Total time: 1 hour 35 minutes, plus cooling and drying
Serves: 14
Ingredients
225g unsalted butter, at room temperature, plus extra for greasing
350g caster sugar
4-5 fresh thyme sprigs, leaves picked and finely chopped
1 tsp vanilla extract
5 large egg whites, lightly beaten
325g plain flour
25g cornflour
1½ tbsp baking powder
250ml buttermilk
SUGARED CRANBERRIES 
50g caster sugar, plus 2 tbsp extra for sprinkling
75g cranberries, preferably fresh (or frozen and defrosted)
CRANBERRY ORANGE COMPOTE
225g cranberries
50g caster sugar
1 orange, juice, and zest of ½
WHITE CHOCOLATE BUTTERCREAM
3 large egg whites
240g caster sugar
360g unsalted butter, diced, at room temperature
150g white chocolate, melted and cooled
Method
For the sugared cranberries, bring 50g sugar and 50ml water to the boil in a small saucepan. Once the sugar has dissolved, remove from the heat and leave to cool completely. Add the cranberries and set aside for 1 hour. Use a slotted spoon to lift the cranberries out and place in a small bowl. Sprinkle with 2 tbsp caster sugar, swirling to make sure they're evenly coated. Place on a wire rack and set aside for 2 hours to dry out.
Preheat the oven to 180°C, gas mark 4; lightly grease 3 x 20cm cake tins and line the bases with baking parchment. For the cake, beat the butter, sugar and thyme in a large bowl, using electric beaters, until light and fluffy – about 5 minutes. Beat in the vanilla, then the egg whites a little at a time, making sure each bit is incorporated before adding more. Mix the flour, cornflour, baking powder and a pinch of salt and carefully fold into the batter in three additions, alternating with the buttermilk.
Divide the batter between the tins and bake for 25-30 minutes, or until the cakes start to pull away from the sides of the tins. Cool in the tins for 10 minutes, then invert onto a wire rack to cool completely.
For the compote, put all the ingredients in a small pan and cook over a medium heat until the fruit has broken down and looks a little jammy – about 10-12 minutes. Pour into a bowl and set aside to cool completely (this can be made a few days in advance and chilled).
For the buttercream, put the egg whites and sugar in a heatproof bowl set over a pan of simmering water; whisk gently with a balloon whisk until the sugar has dissolved. To test, rub the mixture between two fingers: if you no longer feel grains, it's ready. Remove the bowl from the heat and, using electric beaters, beat for 10 minutes to a thick, stiff meringue that's cool to the touch. Whisk in the butter a piece at a time, then mix in the melted chocolate.
To assemble the cake, place one sponge on a cake stand and top with ½ the compote, spreading it almost to the edges. Top with a layer of buttercream. Repeat with the second sponge. To finish, top with the final sponge and spread the remaining buttercream over the top and sides of the cake. Decorate with the sugared cranberries and serve.
---
Clementine & chocolate Christmas pudding
This is a little lighter than the traditional Christmas pud and, instead of custard or brandy butter, it's topped with a decadent chocolate sauce. Add some candied clementines and it makes a rather pretty centrepiece.
Preparation time: 15 minutes, plus soaking
Cooking time: 3 hours 30 minutes
Total time: 3 hours 45 minutes, plus soaking
Serves: 8-10
Ingredients
60g unsalted butter, at room temperature, plus extra for greasi
125g raisins
125g sultanas
125g currants
75g mixed peel
75g armagnac
120g light brown muscovado sugar
2 clementines, zest of both and juice of 1
2 large eggs
50g plain flour
2 tbsp cocoa powder
½ tsp mixed spice
½ tsp ground cinnamon
100g fresh breadcrumbs
50g ground almonds
150g dark chocolate, roughly chopped
1 small bramley apple, peeled and finely chopped
CANDIED CLEMENTINES 
200g caster sugar
2 clementines, sliced into rounds the thickness of a £1 coin
CHOCOLATE SAUCE 
50g dark chocolate
100ml double cream
Method
For the pudding, lightly grease a 1.1 litre basin and line the base with a disc of baking parchment. Put the dried fruit and peel in a bowl and pour over the armagnac; set aside for a few hours to soak.
Using electric beaters, beat the butter, muscovado sugar and clementine zest in a bowl until light and fluffy – about 5 minutes. Add the eggs one at a time, beating well between each. In another bowl, mix together the flour, cocoa, spices, breadcrumbs and almonds, then add to the mixture, along with the soaked dried fruit, chocolate, apple and clementine juice. Mix with a wooden spoon until combined.
Scrape the mixture into the pudding basin and level. Put a sheet of baking parchment on top of a sheet of foil and fold a pleat in the middle. Place foil-side up on top of the pudding and fold the excess down over the sides of the basin. Tie with string to secure in place, and cut off any excess foil/parchment.
Fill a large saucepan halfway with water and place an upturned saucer on the bottom. Bring the water to the boil and put the pudding on top of the saucer. Reduce the temperature to a simmer, then cover and steam for 3 hours 30 minutes. Check every so often; top up with water if needed.
While the pudding is steaming, make the candied clementines. Preheat the oven to 100°C, gas mark ¼. Put the sugar and 200ml water in a saucepan and bring to the boil. Add the clementine slices, then reduce the heat to a gentle simmer. Cook until the fruit looks translucent – about 2 hours. Carefully lift the slices from the syrup and place on a parchment-lined baking tray. Bake for about 45-60 minutes or until they're a little less wet (just slightly tacky). Set aside until needed.
Carefully lift the pudding from the pan and uncover. Invert onto a plate and set aside. For the sauce, put the chocolate and cream in a small pan and stir together over a low heat until smooth. Pour over the pudding and decorate with a few of the clementine slices (the rest can be left to dry overnight and then kept in a sealed container for up to 2 weeks).
---
Recipes and images courtesy of Waitrose & Partners, for more information and recipes visit https://www.waitrose.com/home/recipes/christmas_recipes/baking.html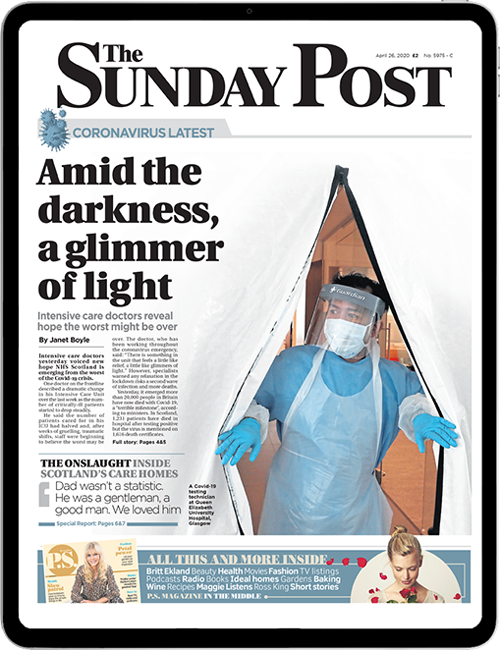 Enjoy the convenience of having The Sunday Post delivered as a digital ePaper straight to your smartphone, tablet or computer.
Subscribe for only £5.49 a month and enjoy all the benefits of the printed paper as a digital replica.
Subscribe