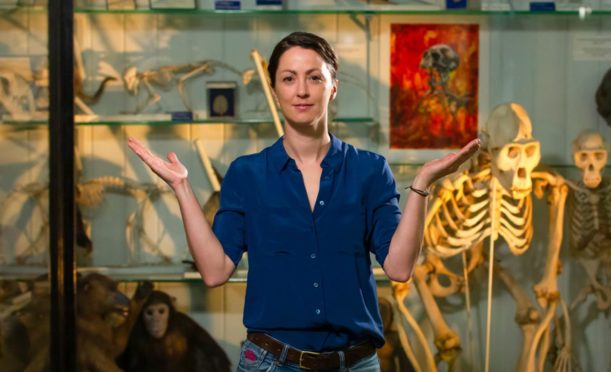 It's one of our oldest and most important social gestures used as a greeting around the world.
Yet living under the limitations of a global pandemic has put the handshake on hold in favour of the less tactile elbow bump, fist pump or foot nudge.
However, according to evolutionary biologists and primatologists, the handshake will live on post-pandemic because it is embedded in our DNA. In fact, the gesture could extend back millions of years to the ancestors of the Neanderthals.
"Given the handshake goes back millions of years in our evolution, suggested by the fact that the chimps I work with shake each other's hands, it's a greeting that is instinctive for us and understandably strange to have it suddenly taken away," said Catherine Hobaiter, a primatologist and lecturer in evolutionary behaviour at St Andrews University.
"Chimpanzees and bonobos are evolutionarily separated by about a million years and both have the handshake, while humans are separated from chimps and bonobos by about five million years. What separates us from Neanderthals is a heartbeat in evolutionary time, so they would have had many, if not all, of the same communicative capacities. That includes many of the gestures we use today, and share with chimps and bonobos, like the handshake."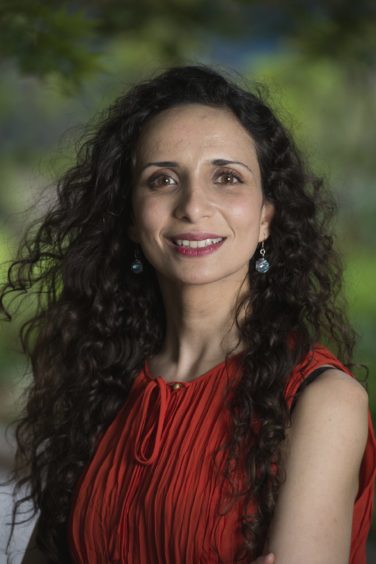 It's a theory explored by palaeoanthropologist and evolutionary biologist, Ella Al-Shamahi, in her new book, The Handshake: A Gripping History. As predictions of the handshake's demise swirled during a year of social distancing, she was inspired to debunk the myth about its origin.
"I wanted to show once and for all that the handshake didn't start because we were demonstrating that we didn't have a weapon but that this gesture comes from us being animals and is much older than that," she said. "If chimps, our closest living relatives, do this then that suggests handshaking is in our DNA and our last common ancestor with chimps was also shaking hands around seven million years ago.
"This gesture has always been at the forefront of our history, because the handshake isn't a cultural gesture but a biological one. Rest assured that, when we get Covid under control, the handshake will return."
Catherine, who has studied communication in wild apes for the past 15 years, says chimpanzees use around 80 social gestures to express themselves, some of which are similar to those of humans, such as shaking hands. Their uses can mirror our own.
"We don't know exactly why chimps shake hands but it is linked to positive social interactions," said Catherine. "They would use it after a fight or after something very stressful has happened. If two individuals have fought and want to make up, then they'll shake hands by touching their fingers together and moving up and down.
"In chimp communication, rank is important so they will greet someone higher in social rank by reaching out a hand to say hello, much like shaking hands with your boss. Sometimes, high-ranking chimps will offer a foot instead of a hand."
The primatologist, who usually spends half the year studying the social interactions of groups of chimpanzees and bonobos at the Budongo Forest Reserve in Uganda, added: "Chimpanzees can also hug, bow or kiss each other to say hello. That we do the same way suggests it's important for us to show that we trust or care, or as a good way to show we are not a threat.
"We're now looking at whether other apes, like gorillas, also shake hands."
---
Hands of history
Sealing the deal with five famous handshakes that were to shape history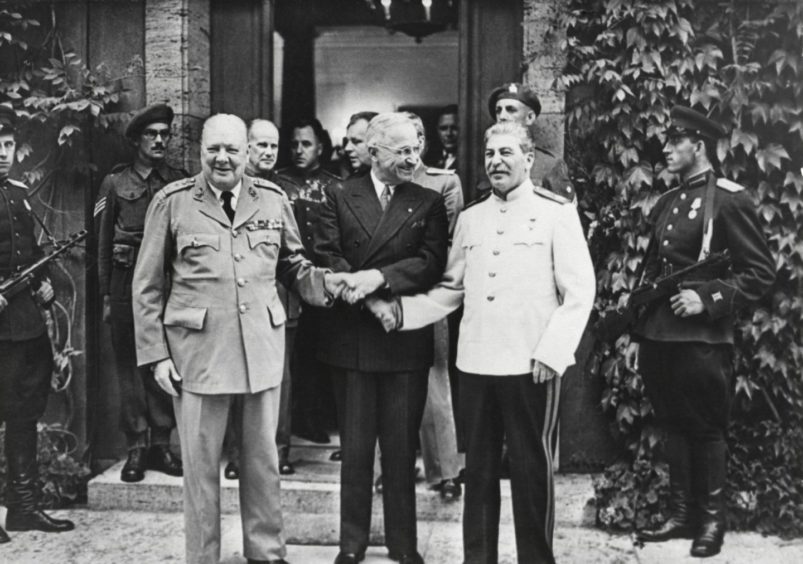 ---
Ella's book also chronicles the symbolic and historical significance of the handshake and its different uses around the world, including famous examples in history, such as when Princess Diana broke royal protocol and swayed public opinion by shaking hands with an Aids patient at a London hospital in 1987.
She believes the earliest written reference to handshakes in Britain first appeared in Scotland when author James Cleland described his preferred mode of greeting. "Cleland, in 1607, suggests that the handshake was a Scottish thing, 'good olde Scottish shaking of the right hands togethir at meeting'," said Ella. "In fact, possibly the earliest reference, opposed to, say, hand-clasping is in 1513 in the Dictionary Of The Older Scottish Tongue: 'to schake handis'."
The act of shaking hands' biological significance to humans revolves around the importance of touch, says Ella. "Oxytocin, a hormone linked to social bonding, trust and protective instincts, is released by touch. This in turn releases dopamine. So touch creates comfort, connection and empathy and its effects are physiological, biochemical and psychological," she added.
"As a basic unit of touch, nothing works as well as the handshake – it allows us to transmit chemosignals (chemical signals the human body gives off, often through sweat, through which people can interact), build trust, gesture quickly and universally, and send positive signals of agreement, unity and acceptance."
Catherine says that the tactile nature of touching hands is equally important to chimpanzees. "When two chimps touch or groom each other, if they're very good friends, they also get an increase in their oxytocin, which promotes social bonding. The same happens with humans, when we have close social contact with a loved one, such as a mother and child."
---
Apes' baby talk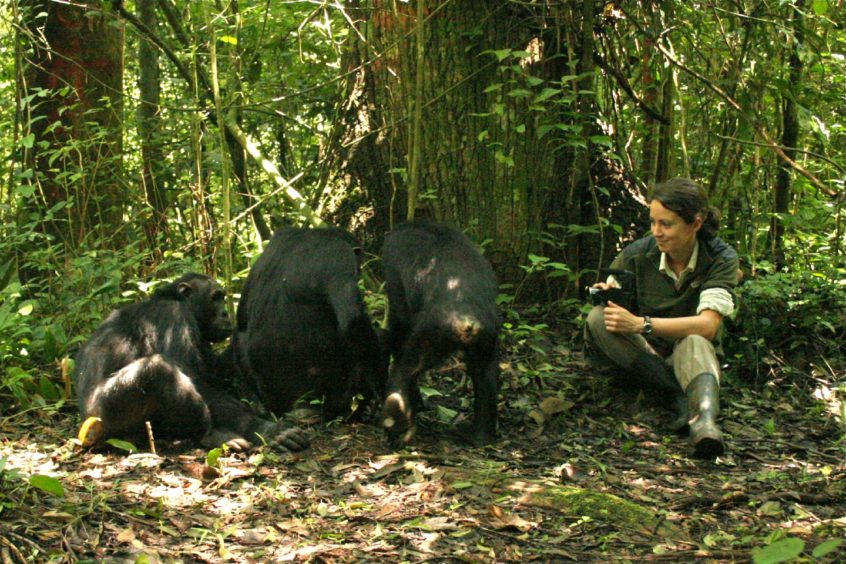 Two years ago, Catherine Hobaiter led an international team of researchers who discovered how much body language is shared by young humans and apes.
She said: "Wild chimpanzees, gorillas, bonobos and orangutans all use gestures to communicate their day-to-day requests.
"Children employed 52 distinct gestures, 46 of which are present in the chimpanzee repertoire."
Reaching with palm outstretched, shaking and throwing objects and raising or waving the arm were all gestures shared between chimps and toddlers.
Catherine said: "Of the six remaining, four of the gestures used by children: 'hit self', 'object on head', 'rub' and 'tapping self', are present in the gorilla repertoire and two gestures: 'arm bend' and 'hand wave', were specific to children.
"We were amazed to see so many of the 'ape' gestures used by the children."
---
The Handshake: A Gripping History by Ella Al-Shamahi, Profile Books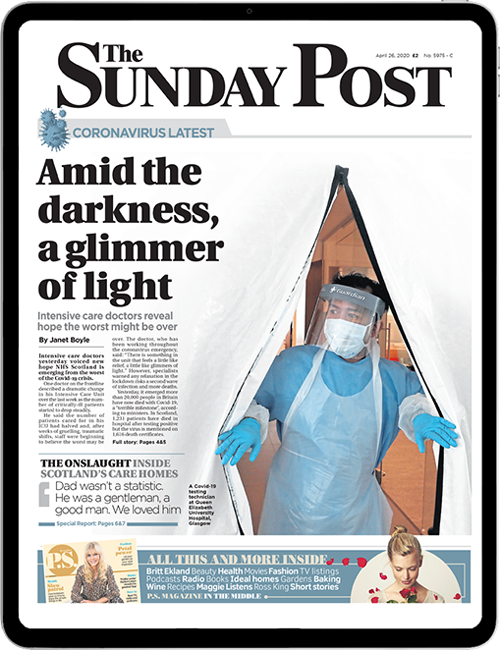 Enjoy the convenience of having The Sunday Post delivered as a digital ePaper straight to your smartphone, tablet or computer.
Subscribe for only £5.49 a month and enjoy all the benefits of the printed paper as a digital replica.
Subscribe