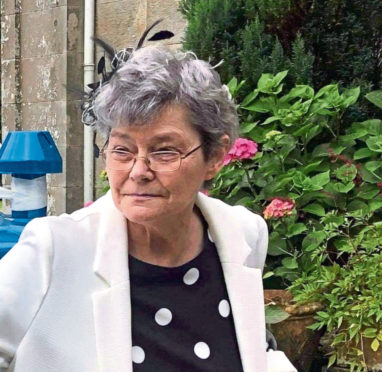 When Gary Sinclair's father Henry died aged 61 he hadn't got around to making a will, leading to a delay in settling part of his estate.
Henry, from Caithness, passed away in 2016, and his family had been waiting for proceeds from a property sale to be released and passed to his widow, Barbara.
After Barbara, 64, suffered health problems, her son Gary was made executor of his late father's affairs.
However, the family became frustrated when the issue became tied up in red tape between his late father's firm of solicitors in Wick, Georgesons, and his mother's lawyers, Young Robertson & Co, in Thurso.
"Georgesons dealt with two-thirds of the estate which went to my mother," he said. "The remaining third was a half-share of a property that my late father owned with his sister and that used to be their mother's home."
Gary, from Wick, said Georgesons sold the property in November 2020 on behalf of himself, as executor, and his aunt, but the family ran into difficulties obtaining the proceeds.
"My auntie was paid out her half of the property in 2020 but my mother's half was still being held by Georgesons.
"They said they were a waiting for confirmation from my mother's solicitor so that they can pay out the money to her. The amount due is around the £28,000 mark so it is a significant amount of cash."
When Gary felt he was getting nowhere he contacted Raw Deal to ask if we could help hurry matters along.
We contacted his mother's solicitors in Thurso and asked them to look into the matter.
The firm responded to say they could not comment on cases involving individual clients. A spokesman said: "You may or may not be aware that we represent Gary Sinclair's mother and not Gary.
"In this particular matter there is at least the potential for a conflict of interest between Gary and his mother and we therefore are unable to comment further."
However, the good news for the Sinclairs is that things soon got moving again and Barbara and Gary have been told that the money is finally on the way.
"Mum has had a meeting with her solicitor and everything is now going in the right direction," Gary said. "Both sets of lawyers have been speaking to each other and everything is being sorted.
"Many thanks are due to Raw Deal for stepping into help move along a tricky situation that was causing the family a lot of stress. Our mother is very relieved by the outcome."
He added: "I am trying to look at the whole experience as a lesson learned about what can happen when someone passes away without making a will. I'd urge anyone who hasn't yet done so, to make time to do it."
It is estimated that around 30 million adults in the UK have no will in place.
Not taking the time to ensure your loved ones are left with something when you pass can really make things complicated for those left behind.
---
Here are five points to consider before making a will…
1. Practicalities: The will must be in writing and the person making the will must sign every page of it. There must also be a witness present.
2. Your spouse and children's' legal rights: Your surviving children and spouse are entitled to claim a share of your moveable estate.
3. Executors and trustees: a person will be needed to be responsible for administering your estate, an executor.
4. What to put in your will: Make a list of the money or specific items of your property that you wish to leave to each person. This will greatly assist your solicitor.
5. Charity: All charitable gifts left in your will to UK-registered charities are exempt from inheritance tax.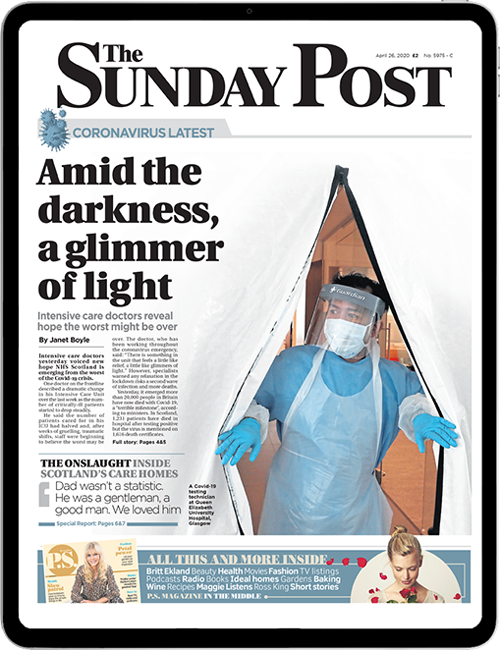 Enjoy the convenience of having The Sunday Post delivered as a digital ePaper straight to your smartphone, tablet or computer.
Subscribe for only £5.49 a month and enjoy all the benefits of the printed paper as a digital replica.
Subscribe