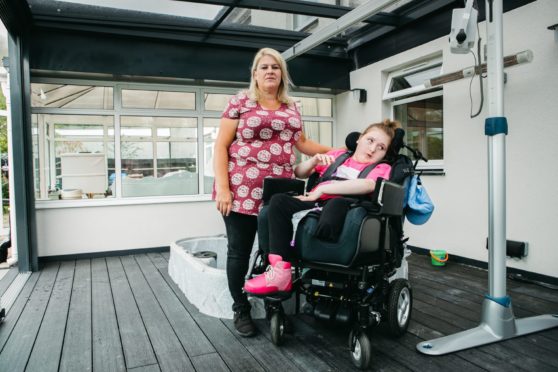 Lorraine Thomson hopes there is light at the end of the tunnel in a dispute she has been embroiled in with a home improvement firm over a therapy room she had built for her seriously ill daughter.
In July last year, Lorraine, from Alva, Clackmannanshire, engaged Stirling-based Lifestyle Glass Design to supply and fit the structure. "I chose the company as they were local. They promised a lead time of eight weeks and the work and structure was to be completed within a four-week time scale," said Lorraine. "This was perfect as my daughter Emma is at the palliative care stage of her life."
Emma, 14, has cerebral palsy, vision impairment and Soto syndrome, a rare genetic disorder which causes overgrowth, learning disabilities and mental development issues.
The centrepiece of the glass extension to her bedroom was to be a hot tub that was gifted to her by the Make A Wish charity.
"Emma can't use specialised hydrotherapy facilities because of a medical condition," Lorraine said. "However, hydrotherapy would be great for her muscle tone and pain management, and also be fun.
"But to be able to get Emma into the tub, she needs to be hoisted from a specialised shower chair."
Slow progress
The price for the work came in at about £27,000 and the build was started last November. However, Lorraine said she became unhappy with slow progress and the standard of some of the workmanship. The project was eventually finished in March during a dry spell but she said she had to wait until it was raining to test the structure.
Lorraine had paid most of the costs in stages but said she had held back paying a final instalment of about £2,300 for that reason.
"I soon discovered that the structure leaks considerably in a number of different places," she said. "I also found there wasn't enough ceiling height to use the gantry hoist to lift Emma off her chair and into the tub. I was livid."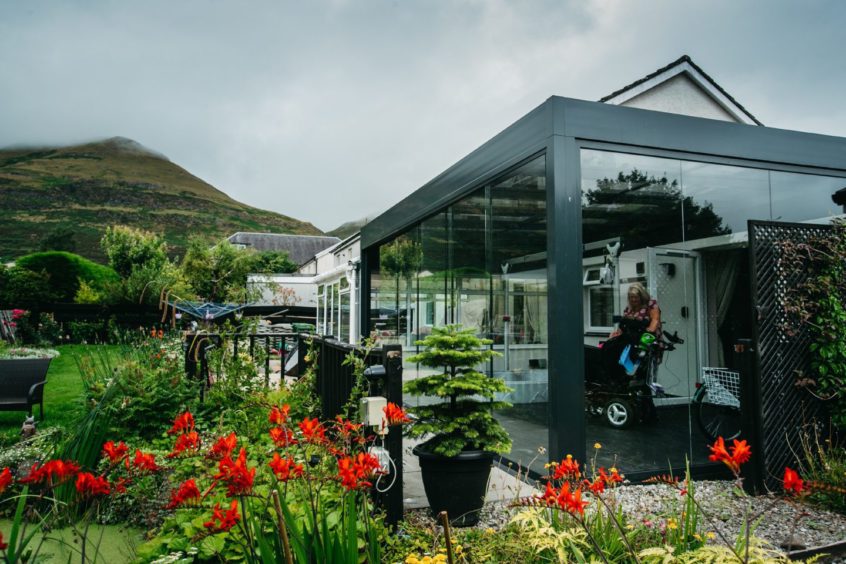 Lorraine said she raised the issues with Lifestyle Glass Design – who say the work was completed as ordered and according to the plans – and informed the firm that the final payment would be withheld until the issues had been rectified.
"I was told that the company wasn't aware of any height issues with the hoist and I kept getting calls from them requesting that the final payment be settled," she said.
Lorraine turned to Raw Deal and also wrote to the glass room suppliers. When we contacted Lifestyle Glass Design, the firm insisted it had done nothing wrong, saying: "Our staff did attend in January and February and thought they had resolved two minor glass roof leaks.
"We refute the assertion that the design and build are not as ordered and agreed and in accordance with the signed drawings and plans. We have a balance due under contract plus extra instructed and discussed work which to date have not been invoiced. We have made several efforts to resolve this matter."
The result
However, things have taken a more positive turn. The company and its supplier recently arranged to visit Lorraine's house together, to address her concerns.
As a result, the supplier has sent a report outlining a number of recommendations required to resolve the outstanding issues.
Lorraine is hopeful the job will now be completed. "All I want is for Emma's room to be watertight and functioning as it should be so she can start using the hot tub," she said.
"I can't thank Raw Deal enough for helping to get some momentum going again on what has been a very stressful situation."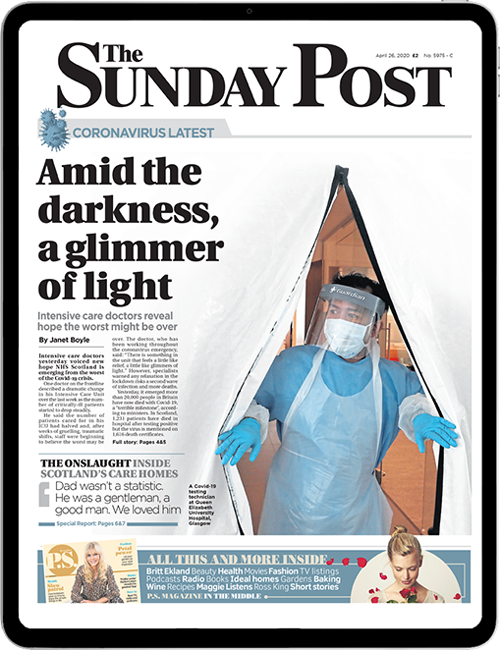 Enjoy the convenience of having The Sunday Post delivered as a digital ePaper straight to your smartphone, tablet or computer.
Subscribe for only £5.49 a month and enjoy all the benefits of the printed paper as a digital replica.
Subscribe