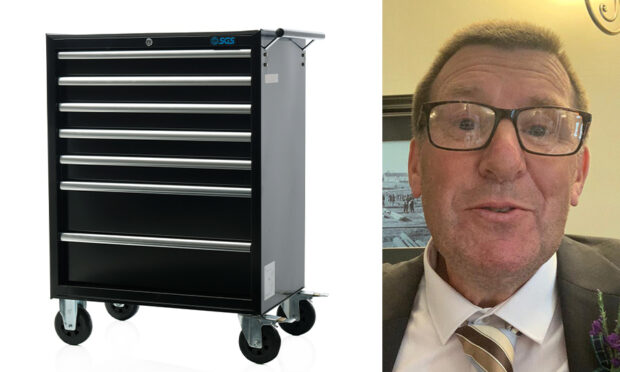 Alistair Will was left baffled by how a large storage cabinet weighing nearly eight stone that he had ordered online somehow went astray in transit.
He paid £240 for the unit from Derby-based SGS Engineering in June last year, and was advised it had been sent to a courier for delivery to his home in Dundee.
Alistair works as a toolmaker in the aerospace industry and had bought the cabinet for keeping his personal equipment in at home.
"We have similar units at work and this item looked ideal for me," he said.
However, the item wasn't delivered when it was scheduled to – leading to months of to and fro with the couriers, Tuffnells, trying to resolve the issue.
"I was tracking the order and it appeared to have arrived at a local depot and was waiting to be despatched to my house," said Alistair. "But nothing showed up, so I contacted Tuffnells to ask what was happening."
He was confused when the courier told him that, according to their records, the cabinet had already been delivered.
"I had been at home the whole time and there was no way that anyone had tried to deliver anything to me when they said they had," he said. "They then produced paperwork that said it had been delivered and signed for.
"I was told that the delivery had been farmed out to a subcontractor and that a driver had dropped it off at my house.
"I work with similar types of cabinets and I know how big and heavy they are and there is no way that a driver could even shift something like that about on their own.
"I asked for the driver to come back to my house but I was told that Tuffnells were having difficulty contacting him."
Alistair said he was further confused when he was sent a copy of a receipt from the driver claiming to show proof of signature on delivery.
"It clearly wasn't my handwriting but then I was told that the driver could sign for it himself if no one was at home when it was delivered," he said. "But this simply wasn't the case. I was in the house the whole day waiting for it to come."
What followed was months of contacting the sellers and the couriers trying to get to the bottom of the matter.
"Because the delivery had supposedly been signed for, I couldn't get a refund or a replacement cabinet," he said.
Alistair even reported the incident to the police but was told they couldn't help because it was a civil matter.
"I was left in no-man's land and just didn't know what to do next," he said.
At the end of his tether, Alistair turned to Raw Deal for advice and we asked Tuffnells to investigate.
The good news is that after eight months of frustration, Alistair has been refunded his £340.
Tuffnells said: "While we are unable to discuss the details, we can confirm that an urgent investigation was carried out as soon as the issue was raised and that a resolution was reached to Mr Will's satisfaction."
Alistair said he was grateful to Raw Deal for stepping in. He added: "I had been getting nowhere for months with this and could not see a resolution in sight."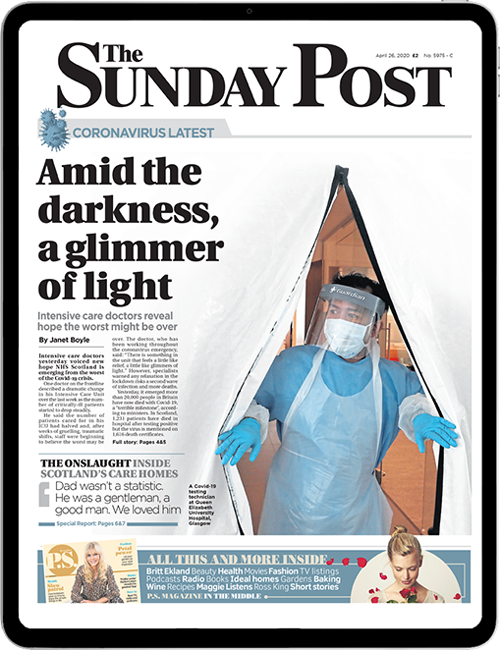 Enjoy the convenience of having The Sunday Post delivered as a digital ePaper straight to your smartphone, tablet or computer.
Subscribe for only £5.49 a month and enjoy all the benefits of the printed paper as a digital replica.
Subscribe