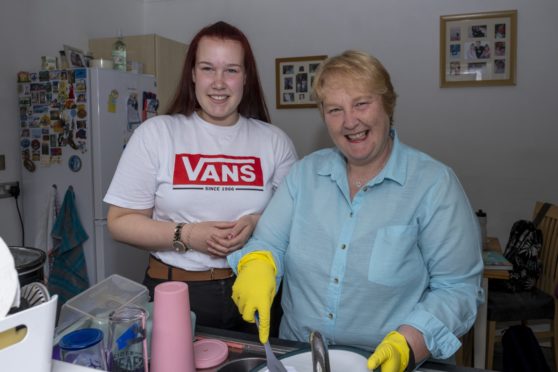 Busy working mum Sheena Armatage was delighted when she treated herself to a new dishwasher – but it soon turned into a stressful fiasco when it went on the blink.
Sheena, from Duns, in the Borders, bought a Bush device through Argos on eBay in February.
It arrived in the first week of March and at first all was well.
"It worked fine for the first few weeks, then in early April a light came on to indicate that there was a fault with the water inlet," said Sheena.
"It stopped halfway through the cycle and was full of water.
"I also got my dad to check it but we couldn't find what the problem was and all the cables seemed fine.
"We couldn't take the chance of using it in case something went wrong and it flooded the whole place."
Sheena, 52, said she then had a hard time contacting Argos to complain.
"I emailed Argos through eBay as well as trying to phone all the numbers given to me," she said. "I also tried their live web chat service and everything else they had advised me to do and still got no response."
Sheena, who is a finance worker, said being without a dishwasher for weeks during lockdown was stressful.
She has two kids still at home and her husband works night shifts so keeping the kitchen clean and tidy became a problem.
"I've been working from home and have also been home-schooling for my youngest daughter, Emma.
"It is a lot of juggling to do and the last thing I needed was having no dishwasher.
"As the whole family is at home just now, the mess soon piles up so I made up a rota so everyone took their turn at washing and drying.
"My husband had also been working at night on a farm during the lambing season so between that and me and two girls being in the house all the time there were breakfasts and dinners being made at all times of the day. I needed a good dishwasher to take a bit of pressure off me."
Sheena had paid for the £199 machine via PayPal so she approached the online payments company for help after she was unable to reach the sellers.
"PayPal advised that I could return the goods at my own expense, and then receive the refund," she said. "I looked into this and the cost to return the dishwasher was £60.
"This is more than a quarter of the value of the goods and I didn't see why I should do that. It just didn't make sense.
"Another courier company quoted me £225 to collect and return the machine. It was a crazy situation."
After weeks of getting nowhere, Sheena wrote to Raw Deal for help.
We contacted Argos on her behalf and asked the retailer to investigate.
The company moved quickly and, after a visit from an engineer, arranged to have the faulty dishwasher uplifted from Sheena's home. The firm also gave her a full refund.
Argos said: "We have spoken to Sheena, apologised for the delay, collected the dishwasher and can confirm a refund has been processed."
Sheena said now she can't wait to get another dishwasher.
She added: "Many, many thanks to Raw Deal for all your help as I just couldn't seem to get anywhere trying to get this sorted out."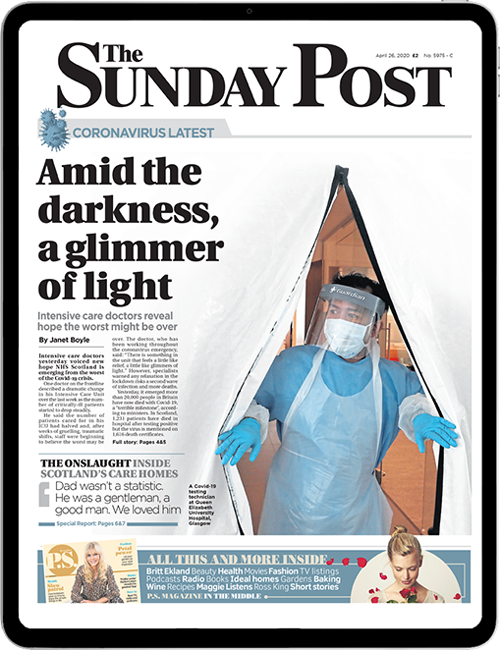 Enjoy the convenience of having The Sunday Post delivered as a digital ePaper straight to your smartphone, tablet or computer.
Subscribe for only £5.49 a month and enjoy all the benefits of the printed paper as a digital replica.
Subscribe