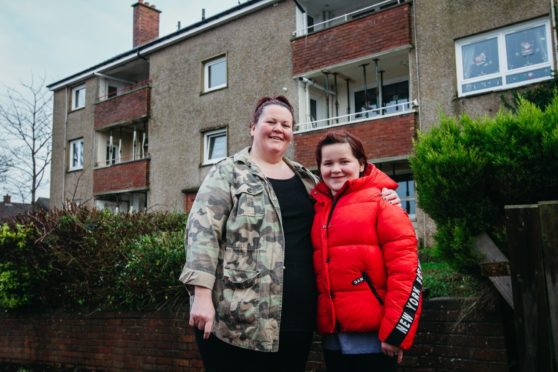 When fire ripped through Kelly Scullion's flat, she and her family had to evacuate their home with just the clothes on their backs.
Kelly, partner Graeme McGlinchey and their three children were placed in temporary accommodation for 18 months by their insurance company while repairs were undertaken.
However, Kelly said that during this time, the already stressful situation was amplified further when her energy supplier, Scottish Power started asking for payment for bills that were said to have accumulated at her fire-damaged flat in Rutherglen, South Lanarkshire.
The demands kept arriving despite the property being unoccupied for a lengthy period and the power meters having been destroyed in the blaze.
"I couldn't believe it when I was asked to keep paying for energy in a house that we couldn't live in," said Kelly, 38, who works as a trainee support teacher.
"The place had to be stripped back to the brick yet I was told I owed more than £400 for gas and electricity that somehow had been racked up while no one was living there.
"I was also being threatened with legal action if I didn't pay. I was actually more than £200 in credit with Scottish Power when the fire happened, so in my mind they owed me money, not the other way about.
"On top of dealing with the consequences of the fire, this was another stress we didn't need. I was at the end of my tether."
Kelly and her family only moved back into their refurbished home last month. She said she at first had difficulty in getting Scottish Power to install new meters as she appeared to be in arrears.
The outstanding bill of £411 was said to have been for standing charges plus estimated gas and electricity usage. "The whole situation was crazy," said Kelly. "I tried to stop my monthly direct debits to Scottish Power but the payments would just start reappearing.
"I explained the situation to the company a number of times but no one would listen. The demands kept arriving and I was worried our credit rating would be damaged or we would have sheriff's officers at the door.
"We had already lost most of our possessions in the fire or to smoke damage and this was another hassle we could well do without." Kelly said it was difficult to pay the bills as she was already having to stump up for gas and electricity at their temporary home.
"The house we were decanted to had pay-as-you-go meters, which are among the most expensive around," Kelly said. "We were paying about £140 a month for gas and electricity at the new place but I also kept paying money to Scottish Power for the flat we couldn't use just to keep them off my back.
"When I asked the company to sort this out, I got nowhere."
Then Kelly wrote to Raw Deal. We contacted Scottish Power and asked them to investigate.
As a result, Kelly has received an apology and has had the outstanding bills scrapped. The company has also confirmed it will issue a goodwill payment to the family.
Scottish Power said: "We wholeheartedly apologise to Ms Scullion for the service she received, far below the standard we aim for, and for the continued billing she faced at a time which was, undoubtedly, very stressful.
"We have cancelled all bills and are working with her to update her meter readings to accurately reflect her energy usage since moving back home."
Kelly said she was grateful to Real Deal for stepping in to help resolve the long-running saga.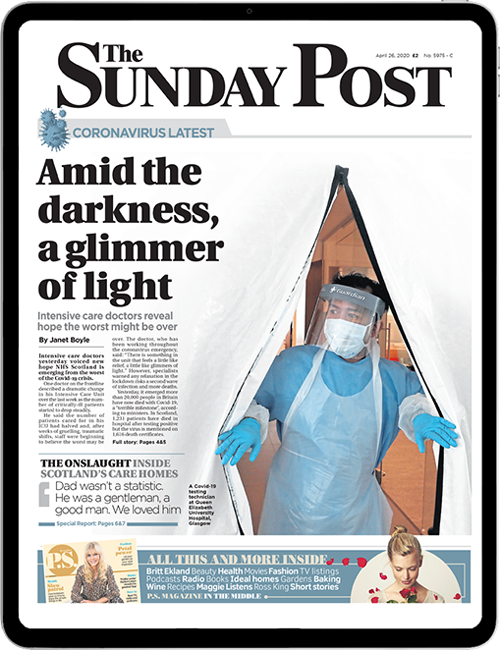 Enjoy the convenience of having The Sunday Post delivered as a digital ePaper straight to your smartphone, tablet or computer.
Subscribe for only £5.49 a month and enjoy all the benefits of the printed paper as a digital replica.
Subscribe