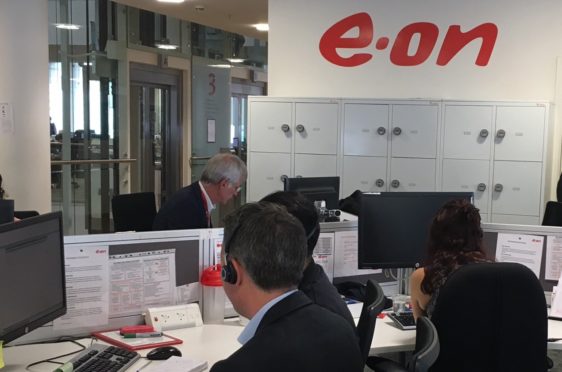 Pauline Kerr was only on the phone for three seconds but it cost her £6.30.
She was trying to call her energy supplier from her mobile during a power cut but the 75-year-old became the latest victim of firms raking in a fortune from callers unwittingly using their premium-rate phone lines.
Their operations are now being investigated by watchdogs with the Scottish Government promising action.
Victims call what they think is a helpline number for a genuine company – including well-known power firms, retailers and even government departments – that are advertised on the internet.
However, as soon as an icon is pushed that connects them to the service they want, the caller is then re-routed through a third party – racking up eye-watering charges.
"When my electricity suddenly went off followed by my water, I panicked," Pauline said. "My landline was also down so I went onto Google on my mobile and searched for the power failure number for E.ON energy.
"The first thing that came up was an image with an outline of two people and beside it was another icon of a phone.
"When I touched the phone icon another picture saying "dial" came up. When I pressed this I was shocked when a message then appeared saying I was being charged £6.30, so I immediately terminated the call."
The next day Pauline received an email from her mobile carrier BT saying she had been charged £6.30 for a call that had lasted 0.05 minutes – three seconds.
When she contacted BT, she said the company was sympathetic but advised she had been re-routed through a premium 09 line and they would receive just 30p for that call.
E.ON was also on her side. A company representative told her she had been overcharged and said £6 would be credited to her account.
Pauline, who recently moved from Eyemouth, Berwickshire, to Stanhope, County Durham, said: "I was told of another case where an elderly customer had got a bill for £90 for doing exactly the same thing as me."
E.ON said customers should always contact the company using the numbers featured on their bills and correspondence, or via details shown on its official website.
The Phone-paid Services Authority (PSA) is the UK Government watchdog looking into these scams,known as Information, Call connection and Signposting Services (ICSS).
The PSA has rules for services of this type, clarifying they must make costs clear up front; make it clear they are a third party in promotions, search results, branding and on their website; and cannot imitate the branding of the intended destination of the call (company or government body).
The PSA said: "These services tend to operate on 09, 087 and 084 number ranges, which are charged at premium rates."
Last September a company that charged consumers for connection to customer service helplines via premium-rate 087 numbers was issued with a substantial fine by the PSA.
Tobaji Limited, which operated the CustomerServiceContact Number.co.uk website, was fined £700,000 and barred from operating until it makes significant changes to the service. The firm was also told that all consumers eligible for a refund and claim one must receive one.
The PSA plans to crack down further and is proposing an extension of existing regulatory requirements to all call connection services.
"This follows complaints from consumers, reporting unexpectedly high call costs after unknowingly using an ICSS to call a customer service helpline for companies like Sky, BT and the AA, or government bodies like HMRC or the Department for Work and Pensions.
"Concerns were also raised by the affected organisations."
The Scottish Government said it is working with Westminster on the issue north of the Border.
Business Minister Jamie Hepburn said: "We believe prevention, through awareness, is vital in combating scammers and work is under way to develop a scams prevention strategy.
"We are also continuing to work with the UK Government to tackle online harm as powers in this area are reserved.
"In addition, we are taking forward a wide range of awareness-raising activity with partners, including funding Police Scotland to establish a cybercrime protect capability."
Advice
● Take care to ensure the number you searched for is the organisation you want to call.
● Customer helplines often operate on 0300 and 0800 numbers.
● Be wary of numbers for well-known companies appearing to operate on the 087 or 09 number range. They may not be the company you are looking for and may cost more – especially as they may also incur an access charge from your network.
● When using a search engine, the first results may not always be a link to the organisation you are looking for.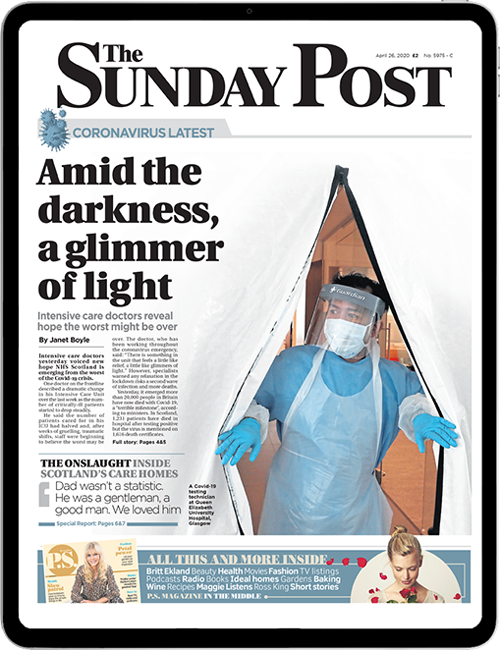 Enjoy the convenience of having The Sunday Post delivered as a digital ePaper straight to your smartphone, tablet or computer.
Subscribe for only £5.49 a month and enjoy all the benefits of the printed paper as a digital replica.
Subscribe