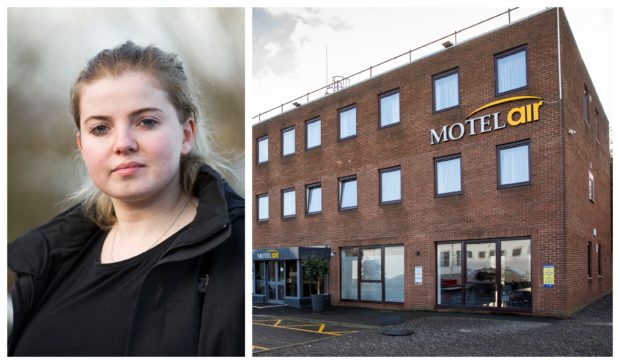 Louise Gillies and two of her colleagues were excited about staying at a hotel on the night of their work's Christmas party.
Louise had paid £70 for a room for all three at the Motel Air in Paisley last month.
However, two days after checking out the retail assistant discovered a further £250 had been taken from her bank account.
She has since been locked in a dispute with the hotel – after the girls were accused of smashing a TV in their room.
"We had a great time and had no complaints about the place," said Louise, 23, from Glasgow.
"But when I called the hotel after noticing that £250 was missing from my account I was shocked to be told it was to pay for a broken TV. We were hardly in the room apart from sleeping and we didn't even switch the TV on while we were there.
"We were very well behaved so we are really angry to then be called some kind of vandals."
Louise said she called the hotel several times to complain but was unable to get a hold of the manager.
"A staff member I spoke to said I would get my money back but then my calls weren't returned."
Another of the girls, Kara Grant, from Paisley, visited the hotel with her mother Jill seeking an explanation.
"I tracked down a receptionist who at first said he knew nothing about the incident," said Jill. "I asked if I could see the broken TV or the damage report but he couldn't supply either. What he did show me though after scrolling through WhatsApp on his phone was a picture of a smashed TV screen, which could have been any old TV.
"But when my daughter then played him a video she had taken during her stay which showed the TV in perfect condition, he then produced another phone from his pocket and disappeared to call the manager. He came back five minutes later to say that the money would be refunded the next day."
Louise secured the room through Booking.com. She said she had supplied her debit card details via the accommodation site when she made the reservation but instead opted to pay by credit card at reception on arrival.
"I was furious that the hotel then lifted £250 straight from my bank account without even telling me," she said. "It was just before Christmas and I had saved that money for buying presents for my family. I couldn't afford to lose that kind of cash."
Louise then contacted her bank, RBS, which issued her with a temporary refund while they investigated the claims.
"I was told that this could take more than 30 days so I still don't know if I will lose out."
A number of emails to the company from Raw Deal went unanswered and when we phoned, staff declined to supply the name of the manager or put us in touch.
An employee eventually called back. He insisted that the girls had broken the TV but this time said that the screen had not been smashed.
"The TV wouldn't work after they had stayed…nobody would put their hands up to something like that, and say 'I did it', would they?" he said. "We run our business fairly."
This employee, too, declined to name the manager but said that the boss would phone Raw Deal back the next day with a full explanation.
We are still waiting for the call.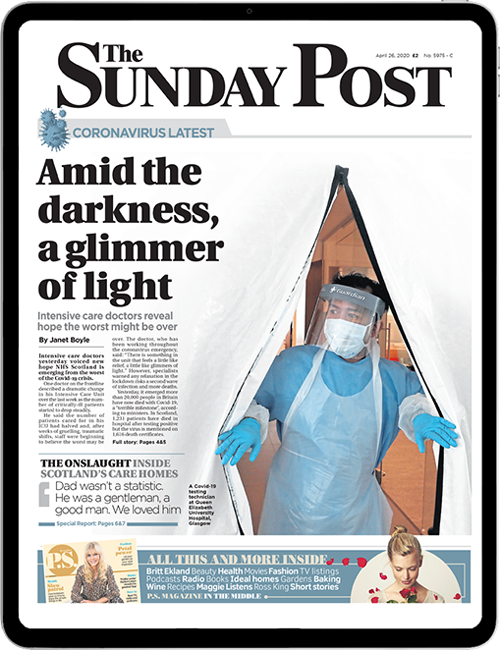 Enjoy the convenience of having The Sunday Post delivered as a digital ePaper straight to your smartphone, tablet or computer.
Subscribe for only £5.49 a month and enjoy all the benefits of the printed paper as a digital replica.
Subscribe