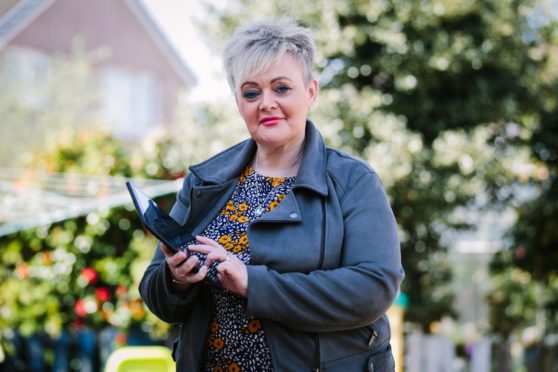 Nurse Avril Brown has enough to cope with on the coronavirus frontline without a shock £800 bill from her internet data provider.
The NHS worker was in a state of panic when she received the hefty demand from Vodafone out of the blue for using her Samsung tablet.
"I had previously been paying about £5 a month for data so I was stunned when I got a call from Vodafone in February to say I owed them £800," grandmother Avril, 50, said.
"They claimed I had racked the bill up over a two-day period, which is crazy. There is no way that this could have happened.
"I felt sick because I can't afford to pay that sort of money."
When she is not helping fight the coronavirus crisis, Avril, who works at Dumfries and Galloway Royal Infirmary, has been spending her spare time assisting her community.
She even spent the Easter weekend making sure people were cared for when she and her family shared their roast dinner with those in need.
She said: "I had a huge sirloin roast and all the trimmings for the family. It struck me I had all this food and there may be someone in Dumfries struggling to make a nice meal for Easter. I spoke to my husband Stephen. He agreed to deliver the meal and I would cook it."
Avril posted the offer on Facebook asking if anyone knew of any elderly people who would benefit from a nice meal. She was bombarded with messages.
"I love to give," Avril said.
However, niggling at the back of her mind was the ongoing row with Vodafone over the mystery data bill.
"I have been with the company for years and I also have an iPhone from them, so I couldn't understand why they were insisting I owed £800.
"I had been paying about £5 a month for data for my tablet and often I used no data at all as it was on wifi.
"I couldn't understand how it could be possible to run up that kind of money in the space of two days. It was clear to me something was very wrong but no one at Vodafone seemed to want to listen.
"The stress of the situation was unreal. I seemed to spend most of my spare time trying to get the company to deal with it. I even contacted the police thinking it was a scam."
Avril said Vodafone eventually offered to take £100 off the bill – then they upped this to £250.
"I kept telling them I should have got no bill at all," she said. "There was no way I was going to agree to give them anything, never mind hundreds of pounds for nothing."
In frustration, Avril turned to Raw Deal and we asked Vodafone to look into the matter.
The company acted quickly and within a few days agreed to wipe the £800 charge. Avril was also given a 15% NHS worker discount on her future mobile phone bills from Vodafone.
Vodafone said: "We are sorry for any distress caused to the customer by our handling of this issue.
"It is now resolved and we have removed the outstanding balance in full and ensured that her credit score is not affected.
"We would encourage anyone who is using their mobile phone to stream videos or post on social media to take one of our unlimited mobile data plans. This alongside setting a data cap on their account, will ensure that they do not suffer any bill shock."
Avril is delighted with the outcome. "It is all down to Raw Deal," she added.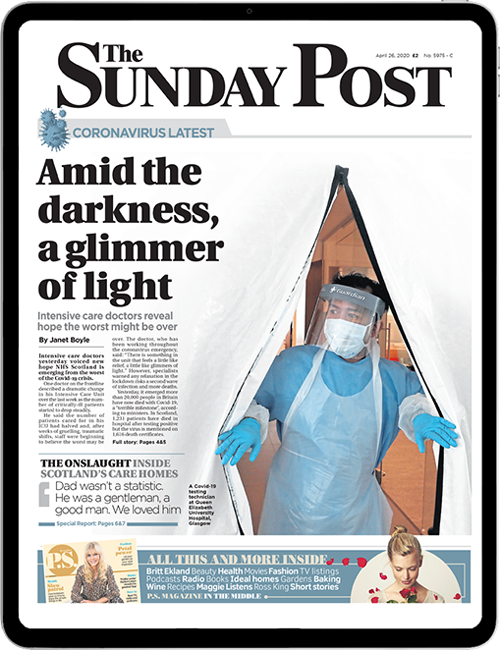 Enjoy the convenience of having The Sunday Post delivered as a digital ePaper straight to your smartphone, tablet or computer.
Subscribe for only £5.49 a month and enjoy all the benefits of the printed paper as a digital replica.
Subscribe