Amanda Hegarty can finally afford a new car after Raw Deal helped secure a £7,200 refund on her old vehicle which it had emerged was significantly damaged prior to purchase.
In February 2019, agency nurse Amanada bought a three-year-old Nissan Pulsar from Peter Vardy in Dundee.
She paid more than £9,000 for the car – which had just 23,000 miles on the clock – but soon noticed multiple issues.
"From the very beginning there was a problem with the brake sensor but I was told by the dealership that this was a common issue and just to monitor it," said the mother of three. "A few months down the line I had to replace all four tyres at the same time."
It wasn't long before a catalogue of other issues developed. "First, the clutch went and then in July 2020 multiple warning lights appeared on the dash," said Amanda, 37.
"I took it into Nissan and was told it was a problem with the distance sensor and the alternator, and would cost over £1,000 to fix.
"I then took it to an auto electrician for another opinion. He told me the car looked like it had been in a front-ended accident and then fixed up – badly. He told me it looked as though it should have been written off as opposed to being sold on. There were no issues raised through HPI checks when I bought the car.
"The auto electrician said that even if he was able to fix the car, he would get rid of it afterwards as I'd likely have further issues down the line."
So for months Amanda had to borrow a relative's car to get to work and change her shift patterns around the vehicle's availability.
"The inconvenience of this was very stressful. During lockdowns it wasn't easy to get a bus or a taxi," she said. Amanda contacted Peter Vardy in November 2020 but said she got nowhere. A solicitor then advised her to get a legal inspection done. This cost £1,200.
"The report confirmed front-end damage to the car prior to my purchase, as well as many other issues including missing parts," she said.
"When my lawyer sent a copy of the report to the Peter Vardy head office, they admitted responsibility. However, their offer, minus deductions for mileage, would have left me with a refund of around £1,300 instead of £9,149.
"I am still paying off a bank loan I took out for the car and this would nowhere near pay that off and allow me to buy another vehicle."
The Pulsar's MOT expired last December. Since then it has been sitting in her driveway.
"I am a staff nurse carrying out agency shifts throughout Tayside and this has limited me to working in Dundee only, limiting my potential earnings," she said.
Raw Deal asked Peter Vardy to investigate. After reviewing the case the company agreed to refund Amanda almost £7,200 and uplift the old Nissan.
Peter Vardy said: "We were disappointed that Hegarty had not been satisfied with her experience with us as we always want to make sure our guests have the best experience possible. We do acknowledge from time to time things will go wrong and we aim to resolve them as quickly as we can.
"We took the opportunity to review the situation and went back to Hegarty with an alternative solution which we are pleased to say she has accepted."
Amanda has now received her cash and a new car is at the top of her shopping list.
"Within a few days Raw Deal managed to sort out a problem that had been ongoing for months with no resolution in sight," she said. "It is such a huge relief. Thank you."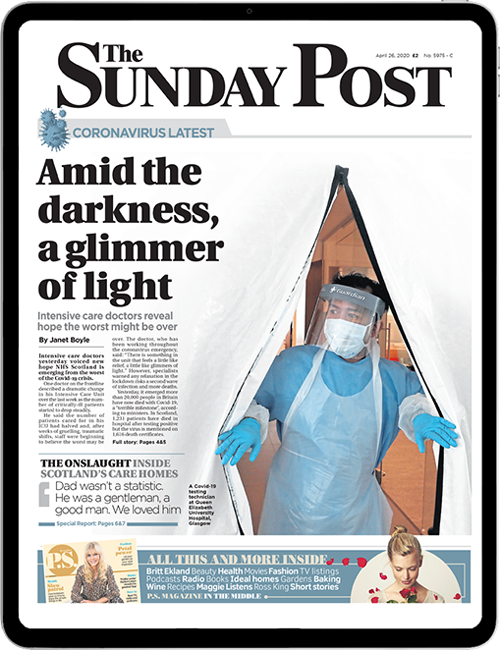 Enjoy the convenience of having The Sunday Post delivered as a digital ePaper straight to your smartphone, tablet or computer.
Subscribe for only £5.49 a month and enjoy all the benefits of the printed paper as a digital replica.
Subscribe