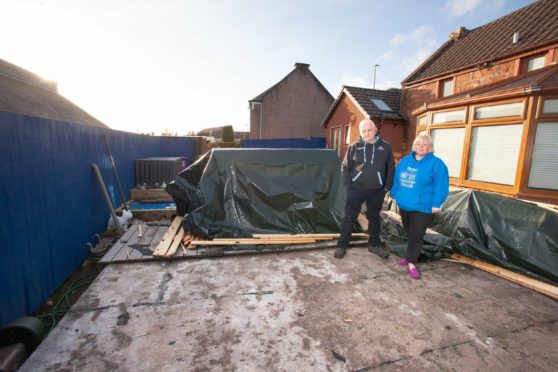 Jim and Jacqui Semple have been locked in a dispute with a landscape gardening firm for more than a year over a £12,500 job that went wrong.
In July 2019, the couple accepted a quote from Dundee-based ML Holdings to have a summerhouse built at their Kirriemuir home, plus work on their fencing and decking.
"The guy in charge was very personable and we were happy to go with a local firm that we had sourced from Facebook and that had good reviews," said Jacqui, 54. Work started last September and the job was scheduled to take four weeks to complete.
But Jacqui said it wasn't long before the project ran into a series of delays and problems. "At first, a squad of about 10 men arrived but then they stopped turning up and the general standard of the work was poor," she said,
"The final straw was when a worker told me he had been learning how to construct our summerhouse from watching a video on YouTube.
"We had been told that all of the sub-contractors were experienced professionals but by then we had started to have serious doubts about that."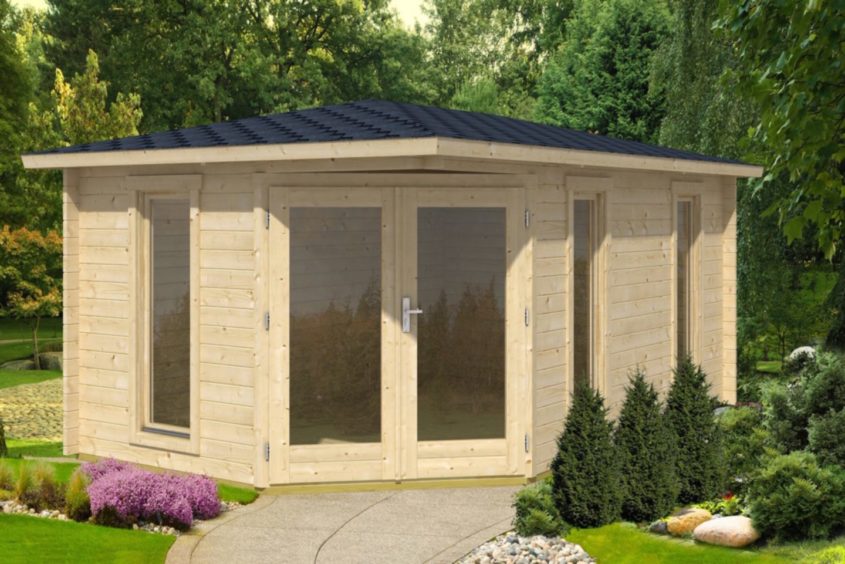 Jacqui, a council service manager, began keeping a detailed timeline of events.
She and her former police officer husband had paid out more than £12,600 for materials and labour but months later the job was no further forward.
"The summerhouse wasn't bolted in properly and it had to come down," said Jacqui. "The new fence is warped and other work was never completed. The stress of it all has been unreal."
In frustration, the couple contacted Trading Standards. As a result, the company boss Norman MacLeod was sent a letter requesting that the issues be addressed in a timely manner.
"We had heard little more from the firm and had difficulty contacting them," said Jacqui. "We were more than a year down the line and it was going to cost us about another £6,000 to have the job repaired and completed.
"We had asked for £4,000 to be returned but nothing has materialised."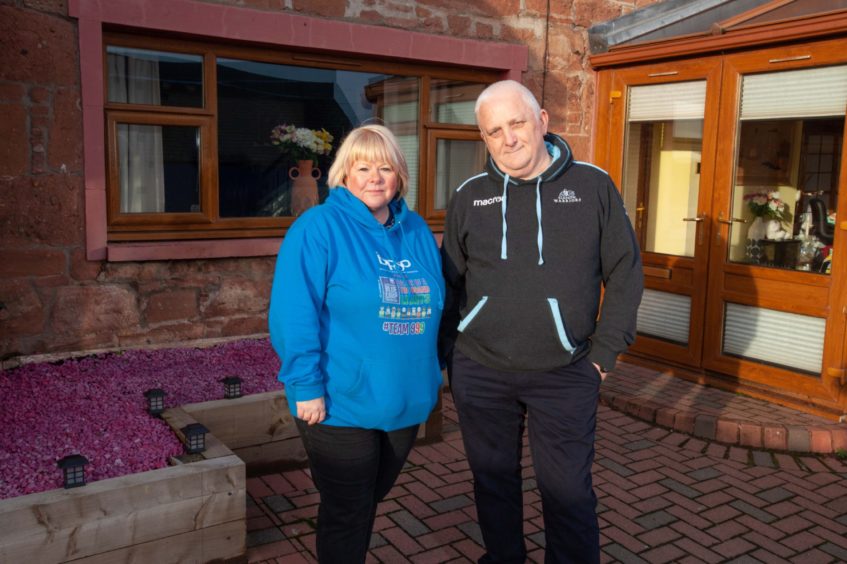 At this point, the couple got in touch with Raw Deal. The company did not respond to our subsequent requests for comment. But a few days after we first contacted the firm, Mr MacLeod sent a text message to the Semples to say that he would be writing to them to outline a proposed repayment plan for £4,000. He wrote: "I'll still get you guys squared up."
On Wednesday, he paid £125 into the couple's bank account and insisted more would be coming on a regular basis.
Jacqui said that while this was a step in the right direction, she remained sceptical.
"After all the disappointments we have had over this job in the past year, I will believe it when I see it," she said.
"All we want is some of our money back so that we can get the garden properly finished. We are sick of living amongst a mess."
---
Your rights
If work is substandard, you have the right to have faulty items repaired or replaced, any poor workmanship put right, and any damage to your property repaired.
How to claim…
You firstly must give builders or tradesfolk the opportunity to repair any damages. You cannot simply get a new contractor in to remedy the work and then claim back the cost.
If the builder agrees to fix the problem, confirm what this will entail, when the work will start and when it will be completed.
If a builder fails to respond or doesn't complete the repairs on time or to a satisfactory standard for a second time, then contact the consumer ombudsman. The ombudsman will then try to help facilitate a resolution to the problem.
The Small Claims Court deals with claims of less than £10,000. If your case is worth more than this you will need to seek legal advice.
For cases involving inadequate work there are a number of pieces of evidence you may want to gather before going to court.
These include: Photographs of the poor workmanship; a professional third-party report reviewing the work; quotes and receipts for any subsequent work carried out by another builder; and any correspondence between you and the original builder regarding job details and deadlines.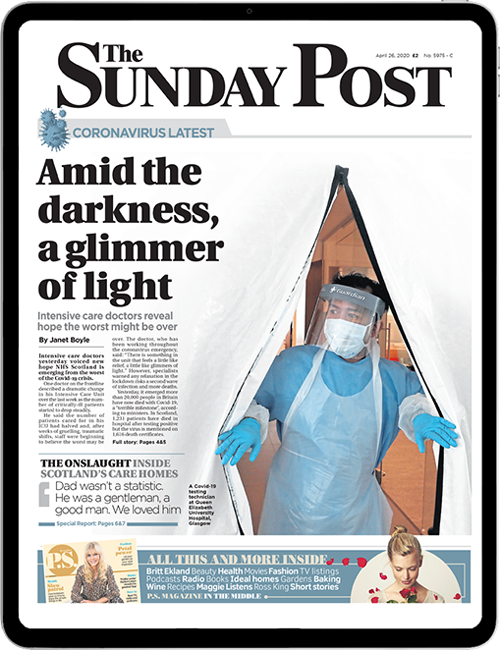 Enjoy the convenience of having The Sunday Post delivered as a digital ePaper straight to your smartphone, tablet or computer.
Subscribe for only £5.49 a month and enjoy all the benefits of the printed paper as a digital replica.
Subscribe