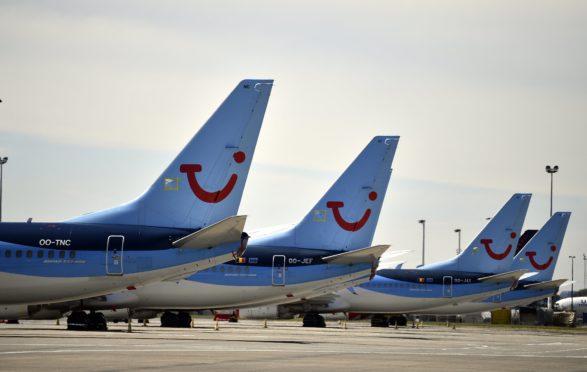 As travel companies come under fire for refusing or delaying refunds for cancelled package holidays during the coronavirus crisis, Raw Deal has got one relieved customer her money back.
Mum-of-six Adele Nikolov booked a two-week break to Zante last July with TUI, for herself and her 15-year-old son.
She paid a deposit at the TUI store in Rutherglen, South Lanarkshire, and cleared the rest of the balance, £2,169, in instalments.
Adele and her son were due to go on the trip next month to the Tesoro Hotel in Tsilivi.
However, she recently decided to pull out because of ongoing concerns about Covid-19 – but ran into a brick wall while trying to obtain a refund.
"The TUI store I bought the holiday from is closed during lockdown and I was told I would have to wait until the shop reopened," said Adele, 53, from Cambuslang. "But nobody could tell me when that might be. I was told to wait until mid-May to apply for a refund, as that is when my holiday would officially be cancelled by TUI. If I cancelled before, I'd lose my deposit."
Adele said another option put to her was to book the same holiday for next year.
"But this turned out to be £600 more expensive," she said. "I just wanted my cash back."
Package holiday firms have been swamped by demands for refunds from customers, but many do not have the money to pay everyone back right now.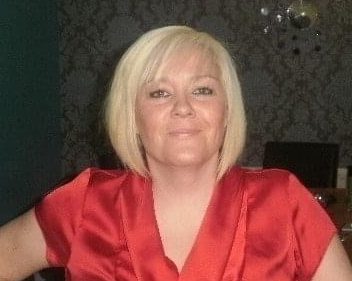 Consumer advice group Which? said that the UK's 20 biggest airlines and holiday firms owed a combined £7 billion in refunds.
Research by the group revealed a growing number of airlines and holiday providers were either refusing to refund customers or were issuing credit notes automatically for cancelled flights and holidays.
Rory Boland, editor of Which? Travel, said: "We do not want to see the industry suffer further, but it cannot be on consumers to prop up airlines and travel firms, especially when so many may be in difficult financial situations."
UK Government watchdog the Competition and Markets Authority (CMA) has launched a taskforce to investigate businesses failing to respect cancellation rights during the pandemic.
CMA chief executive Andrea Coscelli said: "The current situation is throwing up challenges for everyone, including businesses, but that does not mean that consumers should be deprived of their rights at this difficult time.
"If we find evidence that businesses are failing to comply with consumer protection law then we will take tough enforcement action."
Kate Morrison from Citizen's Advice Scotland said accessing refunds should be made easier.
"We would hope that all companies would voluntarily accept this principle, but if necessary we would back the CMA and other regulators in taking whatever action is necessary," she said.
However, the UK's leading travel association, ABTA, is calling on Westminster to extend the time period in which holiday firms must refund customers.
Travel companies are legally obliged to refund customers within 14 days but ABTA chief Mark Tanzer said this was "impossible" in the present circumstances.
TUI customer Adele was at the end of her tether trying for a refund when she approached Raw Deal for help.
After we contacted the company it moved quickly and has vowed to return her cash.
TUI said: "We understand this is a stressful time for many and therefore we escalated Mrs Nikolov's case to our customer care team. They can arrange a full refund for her if she chooses."
Adele said she was grateful to Raw Deal for stepping in.
"It is ridiculous that people are getting the runaround from big holiday companies at a time that is financially challenging for their customers and families."
---
Your rights
● If you have a holiday booked in the next couple of weeks, there's a good chance it's already been cancelled. Contact your travel firm to see what your options are – package holidays should be fully refunded and you should also be able to get a full refund on most flights. While you're legally entitled to your money back within 14 days, consider allowing the holiday provider more time if it asks.
● If your holiday is approaching but has not been cancelled, go to your travel insurance for help. Most (though not all) travel insurance policies will allow you to claim for cancellation if you booked the holiday and insurance before the Foreign Office issued a no-travel warning and before coronavirus became a "known event".
● It gets more complicated when holidays are booked further in the future. While the Foreign Office warning now applies "indefinitely", it's possible that it could be lifted before you are due to travel – so you may have to wait until a lot nearer the time to find out if you can get a refund for your holiday or claim on your insurance.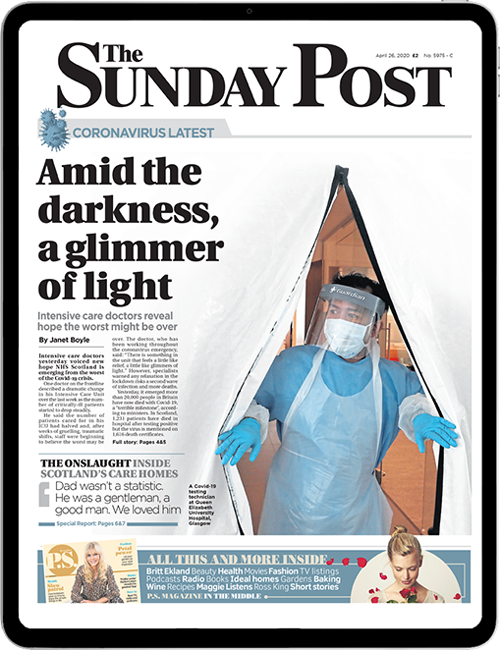 Enjoy the convenience of having The Sunday Post delivered as a digital ePaper straight to your smartphone, tablet or computer.
Subscribe for only £5.49 a month and enjoy all the benefits of the printed paper as a digital replica.
Subscribe