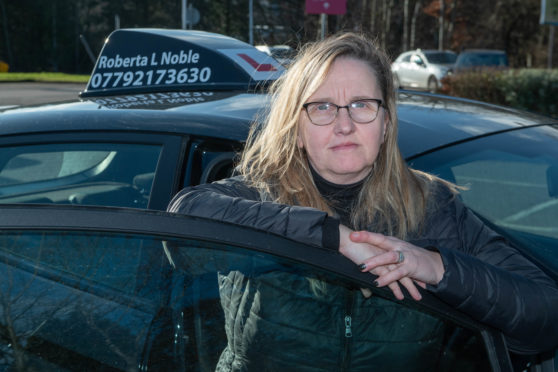 A driving instructor is celebrating after Raw Deal helped her get a new dual control car from Ford – plus a refund of more than £13,000.
Roberta Noble is well established in Aberdeenshire, where she has helped hundreds of learner drivers to pass their tests.
But the mum of three's busy schedule was halted after she ran into problems with her new Fiesta.
The vehicle was off the road for months following a costly and long-running dispute with the manufacturer.
"Since last year I have had to pay out almost £14,000 to hire another dual control car to take my pupils out in," said Roberta, 53, from Peterhead. "Ford was refusing to reimburse me this money while my own vehicle couldn't seem to be fixed."
Roberta's troubles started last August, five months after she bought a Ford Fiesta from an Arnold Clark dealership in Kilmarnock.
"I noticed an airbag warning light on the dashboard was on so I went directly to my local Arnold Clark garage to have it looked at," she said. "The service manager told me he suspected the warning light had been coming on long before I had bought the vehicle."
While the issue was being investigated, the dealership tried to source a replacement dual control car for Roberta, but with no joy.
"The only vehicle they could get was a Vauxhall Corsa but this was not suitable for my pupils to use after they had been trained in a Fiesta for 12 weeks.
"To expect them to then sit their driving test in a completely different car would be out of the question.
"Sitting the test is stressful enough without having to use a car which they are not familiar with. It could also have damaged my good reputation as an instructor, which I have built up over many years."
As a stopgap, Roberta hired a dual control Fiesta from a colleague – at a cost of about £490 a week.
"I was told at first by the dealership that getting the hire money refunded wouldn't be a problem," Roberta said.
"But the repairs to my own car dragged on and then Ford said they couldn't reimburse me for the hire charge invoices I had submitted because the colleague I was renting the car from wasn't registered for VAT.
"Meanwhile my own car kept being taken in to the garage but they couldn't get to the bottom of why the warning light kept coming on."
On top of paying the hefty weekly rental charges, Roberta was also paying monthly finance instalments for her Fiesta while it was off the road.
"I was at my wits end because I just couldn't afford to go on like this," Roberta said. "I was beginning to feel that all my hard work was going to the wall over a car I believed that wasn't fit for purpose."
Ford tried fitting a new airbag to the Fiesta and replaced the wiring. However, whenever Roberta used the car, the warning light soon came back on again.
In frustration, she wrote to Raw Deal and we asked Ford to investigate. The manufacturer has now sourced another Fiesta for Roberta and has also paid for dual controls to be fitted. The company has also agreed to refund her hire costs, totalling more than £13,000.
Ford said: "We were pleased to be able to resolve our customer's concern and wish her many years of happy motoring."
Roberta has now picked up her new car and is awaiting the transfer of funds that she had paid out for the rental vehicle.
"I simply couldn't have done this without the help of Raw Deal," she said. "I felt like I had been banging my head off a brick wall. I now just can't wait to get properly back to work."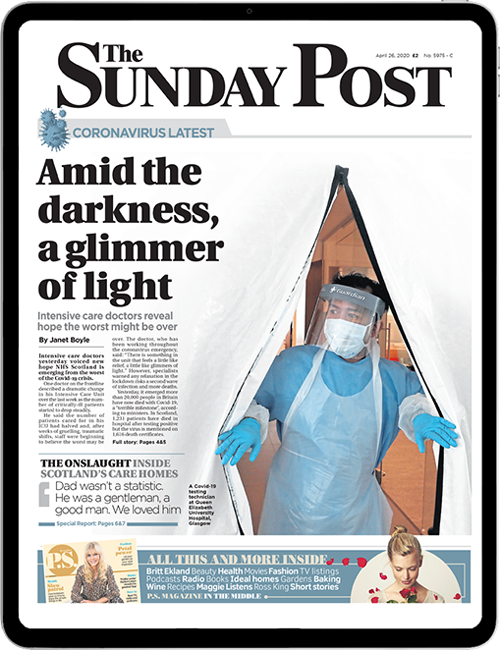 Enjoy the convenience of having The Sunday Post delivered as a digital ePaper straight to your smartphone, tablet or computer.
Subscribe for only £5.49 a month and enjoy all the benefits of the printed paper as a digital replica.
Subscribe