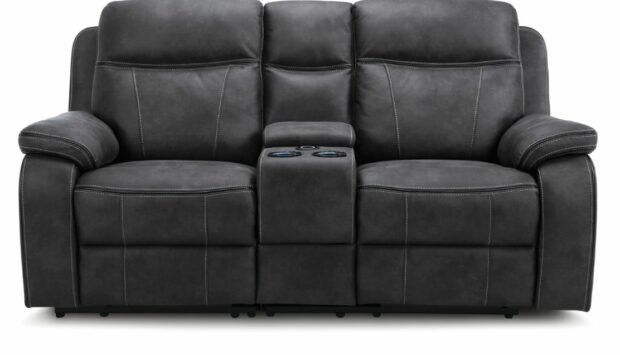 Vivienne McClure thought that a Bluetooth-enabled "smart sofa" that connected with digital devices would be ideal for her husband Jimmy while he was recovering from a serious accident.
Last November she paid £3,777 for the couch plus another two-seater sofa and a reclining chair from furniture giant DFS.
"Jimmy had an accident in 2020 which left him with serious injuries to his pelvis and hip, and this looked perfect as it would allow him to control a lot of devices from where he was sitting, and came with speakers and a light," said Vivienne, from Dalbeattie, Kirkcudbrightshire.
The furniture was delivered in December but it soon became clear the smart sofa had faults. "The in-built speaker on the right-hand side didn't work, nor did the light and one of the foot recliners was faulty," said Vivienne.
"I also hadn't received glass sliders that I had ordered for the bottom of the sofa and chairs."
Vivienne said a visit from an engineer was arranged by DFS for January and she was told she would be offered a refund of £250 for her troubles.
"A man was at my house for about 15 minutes," said Vivienne. "He told me he thought it was a problem with the motor. Surely a motor wouldn't power a speaker or a light?"
Vivienne called DFS and said she was told parts were ordered and would be there by January 20.
However, when the matter dragged on she said she was then offered a full refund or a new smart sofa but was told that this could take more than 20 weeks.
"I didn't want to wait that long, so agreed to the repair," she said. "But I was told the replacement parts wouldn't arrive until June."
Vivienne wrote to Raw Deal and we asked DFS to investigate. The company responded by saying it had halted any repayments on the furniture, would honour the repair and would also re-offer the couple a partial refund.
It said: "We are extremely sorry we have not met Mrs McClure's expectations. Following the service manager's visit, we established the sofa was faulty and, if it was to be repaired, it would require parts that would take 12 weeks to arrive. We discussed all options with the customer and offered a re-selection, a refund or a repair.
"Mrs McClure decided to accept a repair and we are waiting for these parts to be delivered. As a gesture of goodwill we agreed a partial refund for the inconvenience and we have put all payments for the sofa on hold.
"Mrs McClure has informed us she would like to continue with the repair and, as soon as the parts arrive, we will book an appointment at a time convenient to her."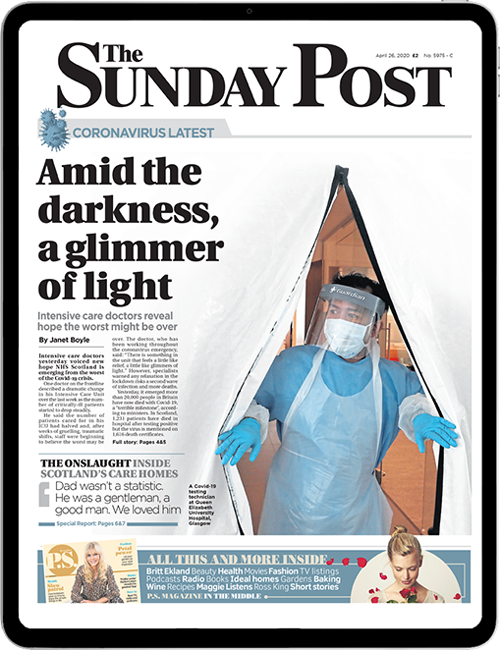 Enjoy the convenience of having The Sunday Post delivered as a digital ePaper straight to your smartphone, tablet or computer.
Subscribe for only £5.49 a month and enjoy all the benefits of the printed paper as a digital replica.
Subscribe