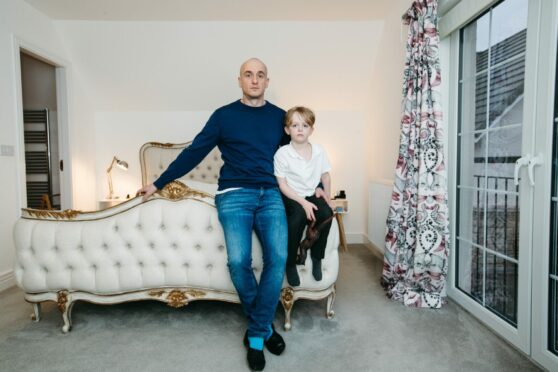 Kris Jakobsen is locked in a dispute with a developer over the temperature in his master bedroom, which he says is much colder than the rest of the new-build home.
The 40-year-old moved into the Cala Homes villa in Bonnyrigg, Midlothian with his wife and son in July 2018 but it wasn't long before they noticed that the main bedroom was much too cold in winter, even with the central heating on.
"It is anything between 6 and 10°C colder than the rest of the house," Jakobsen told Raw Deal.
"There have been times when the house is heated to 20°C but the temperature in our bedroom is 9.8°C. This means it becomes too uncomfortable in the winter to sleep in and my wife and I have to use another room.
"It is not the sort of issue we expected when we bought a premium-build home and with gas prices now at a record high I feel this is unacceptable."
Kris first informed Cala about the temperature problem three months after moving in but three years later the issue still hasn't been resolved.
"We were at first advised by the site manager that the issue was due to the room being located above a garage and we were told that the temperature differences were acceptable," said the home owner. "By November 2019, Cala finally agreed to conduct their own heat loss survey but this never happened."
In January 2020, Jakobsen instructed his conveyancing solicitor to press Cala to engage with him on the issue. The company responded a few weeks later and agreed to a discussion.
Frustrated at slow progress, however, in March last year Jakobsen employed a specialist firm to conduct a full thermographic survey at a cost of £900.
"This highlighted numerous defects that were believed to be leading to the heat loss in the property and recommended a number of remedial steps," said Jakobsen.
The report was sent to Cala and the company agreed to a meeting to discuss its findings. The firm then conducted its own thermographic survey in September this year but Jakobsen was disappointed with the results.
"Their only recommendations for investigation within their own report related to checking whether or not a timber stud is causing a cold patch on a wall," he said. "It didn't address why there is a three-four degree temperature variation around all windows in the property even on a warm day, and why our main bedroom temperature is at 9.8°C in the mornings despite the heating being on."
When Raw Deal contacted Cala, the firm stood by the findings of its own heat survey but promised to investigate further. Cala Homes (East) said: "Cala has been and remains committed to resolving the customer's concerns.
"To achieve this, we had to get a full understanding of the reported issues.
"A second thermographic survey identified calibration flaws within the original survey. This has since been accepted by the client's surveyor. Recommended checks from the second survey have been carried out and some minor adjustments made where required.
"Following this, a week-long monitoring of internal temperatures demonstrated minimal differences between rooms. We are fully confident in the build standard of this home and will continue to work with our customer to alleviate his concerns."
Jakobsen said he was grateful to Raw Deal for the support. He added: "At the end of the day I just want this issue fixed once and for all and have a bedroom that is comfortable to use."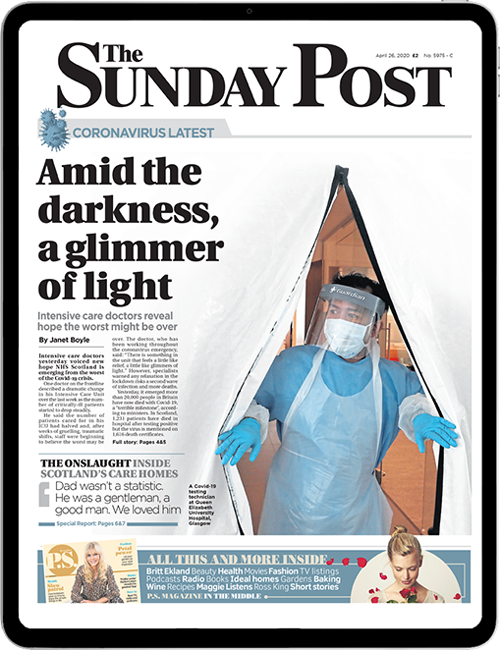 Enjoy the convenience of having The Sunday Post delivered as a digital ePaper straight to your smartphone, tablet or computer.
Subscribe for only £5.49 a month and enjoy all the benefits of the printed paper as a digital replica.
Subscribe