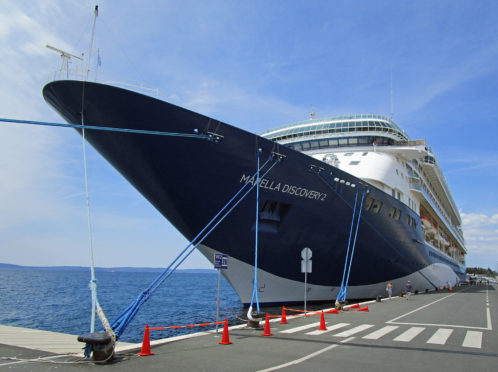 Mary and Terence Hogg's dream Mediterranean cruise turned into a nightmare when they sailed straight into a dispute with their travel company.
In June, the couple paid Tui about £4,500 for a two-week trip on the luxury liner Marella Discovery 2.
The Hoggs, from Langholm in the Borders, couldn't wait to journey around the sun-kissed Italian islands before setting off for the Adriatic to see Venice and Croatia.
However, the couple ran into problems before they even boarded the ship.
"We first flew to Naples and when we landed we had to wait more than two hours for our luggage," said Mary, 72. "We were left standing in exhausting heat with no seats and no offers of refreshments.
"When we eventually got our luggage and went to get the coach, the Tui reps told us we would have to wait for another hour because there was a hold-up. When the bus eventually arrived we then had to walk a ridiculous distance to reach it in some of the hottest weather ever recorded there.
"My husband suffers from angina and diabetes, as well as severe IBS, and he really struggled to make the walk.
"When we got to the ship, more than three hours late, we were absolutely shattered."
However, when they got to their cabin, things took another downturn. Terence's health issues mean he requires to be in close proximity to his own bathroom.
"The toilet wouldn't flush properly and sometimes it didn't flush at all," Mary said.
"This upset my husband as the stress of the experience at the airport the previous day had flared up his IBS. He had a very bad night."
Over the next five days, plumbers were sent to their room but by this time the loo had stopped working altogether, which added to Terence's distress.
"We asked to be moved to another cabin but we were told that this couldn't be done," said Mary.
When the ship was off the coast of Sicily, the couple asked if they could be flown home when the boat returned to Naples 48 hours later.
They were told that this would not be possible as no seats back to Scotland were available on that day, said Mary. "We just wanted home as I was worried that Terence would end up in hospital in Italy. He didn't feel well enough to get off the ship so we missed out on all the excursions and stops. For the rest of the cruise he hardly left the cabin because of his condition.
"He was also scared to eat any of the food on board in case it made him worse. He got by mainly on toast that I brought back from the buffet."
Mary said the loo was finally fixed on day five and ship staff sent them a note of apology, along with a bottle of champagne, which they sent back unopened.
Eventually the couple was offered a change of cabin but Mary said by then it was too little, too late.
On their return to Langholm, she sent emails of complaint to Tui but said she got no joy.
At the end of her tether, Mary wrote to Raw Deal and we asked the holiday giant to investigate.
As a result, the couple received a further apology plus either a refund of £480, or Tui travel vouchers to the value of £700.
Tui said: "We are sorry to hear of Mr and Mrs Hogg's experience.
"We have been in contact with the customer directly and offered them compensation."
Mary and Terence chose to take the cash. They thanked Raw Deal for stepping in and helping to get some money back but said their cruising days are now over.
"We just can't take the chance that something like that could happen again," Mary added.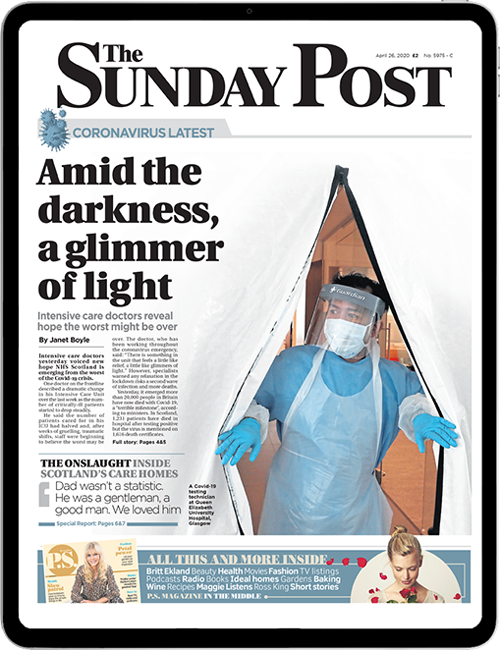 Enjoy the convenience of having The Sunday Post delivered as a digital ePaper straight to your smartphone, tablet or computer.
Subscribe for only £5.49 a month and enjoy all the benefits of the printed paper as a digital replica.
Subscribe