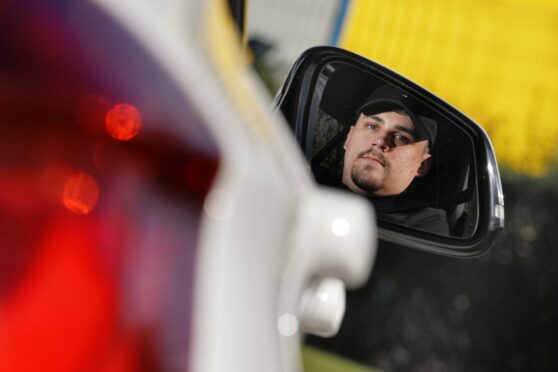 Steven Gibb thought he was seeing things when he noticed his white BMW was covered in tiny yellow dots.
The supermarket manager from Buckhaven, Fife, had received a call from a neighbour urging him to check his vehicle because their car had developed the same issue.
Steven, 24, lives just a few hundred yards from a Harland & Wolff shipyard, where a painting job was under way near the end of July.
"They were spraying their doors with yellow industrial paint and it over-sprayed on to cars in the area," Steven said. "My street was probably worst affected." Steven had been recovering from breaking his back in a mountain bike accident when the incident occurred.
"I was absolutely furious," he said. "I have the BMW on a lease deal and intend to hand it back in December and swap it for a newer model.
"But the car has to be returned in a good condition or I could face having to buy it and pay a balloon payment of up to £10,000.
"There is no way I could afford that, so it was in my interest to get the paintwork restored to normal as soon as possible."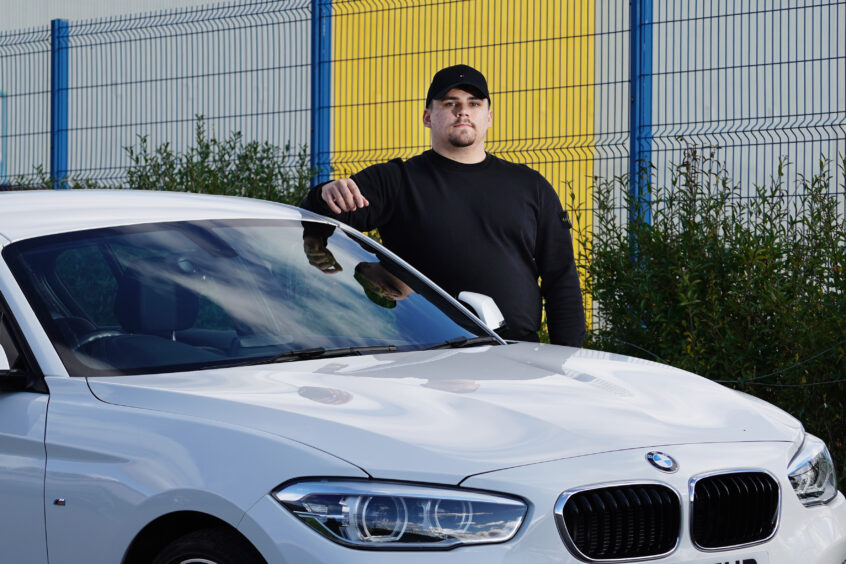 It was reported that dozens of cars were left covered in the yellow paint during the spraying.
Angry vehicle owners said the paint was carried by the wind as contractors completed the work – and it wouldn't come off.
Drivers claim a giant wind turbine near the former BiFab site created a "whirlwind" effect. And this caused paint droplets to splatter around the nearby streets.
One man even blocked the gates of the yard in a bid to persuade the company to pay for the damage. Steven said he got in touch with Harland & Wolff to complain.
"They hired a company to clean and detox the car and they arranged for it to be picked up to remove all the paint," he said. "However, the cleaning firm took less than an hour to do the job and when I got the car back they had appeared to have made more of a mess than there was when I handed it to them.
"The paintwork all over the car has been scratched and there are still tiny yellow spots all over it."
When Steven contacted Harland & Wolff to complain about the cleaning job, he said he felt he was being passed from pillar to post.
"I tried multiple times to get an answer by email with no joy," he said. "A manager I had been in contact with by phone kept telling me they would get in touch soon but then nothing would happen."
Fed up with going around in circles, Steven appealed to Raw Deal. We contacted Harland & Wolff on his behalf and asked the company to investigate.
The firm passed our query to Kaefer, the contractors they had hired to do the paint job, and the good news is that the firm has now vowed to fix the damage.
Kaefer said: "We endeavour to prepare for every eventuality, however, unexpected high wind during this project resulted in some nearby vehicles suffering cosmetic damage.
"We have worked with residents who were impacted, but clearly a breakdown in communication has occurred for these complainants, and we will organise repairs to their satisfaction."
Steven said he was grateful to Raw Deal for stepping in. He added: "Thank you so much for taking this up as I felt I was getting nowhere fast."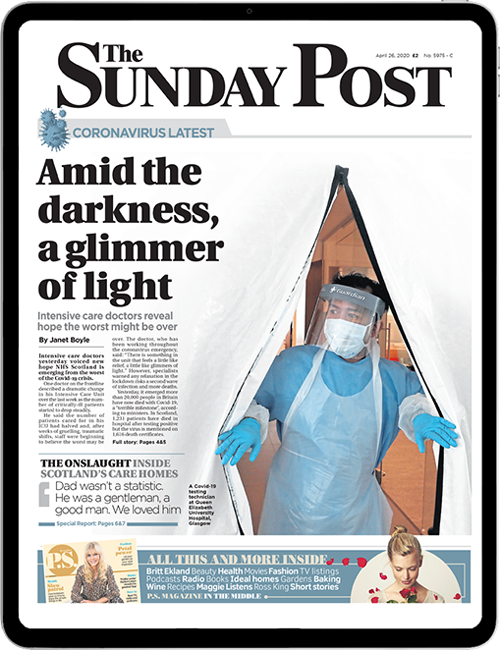 Enjoy the convenience of having The Sunday Post delivered as a digital ePaper straight to your smartphone, tablet or computer.
Subscribe for only £5.49 a month and enjoy all the benefits of the printed paper as a digital replica.
Subscribe