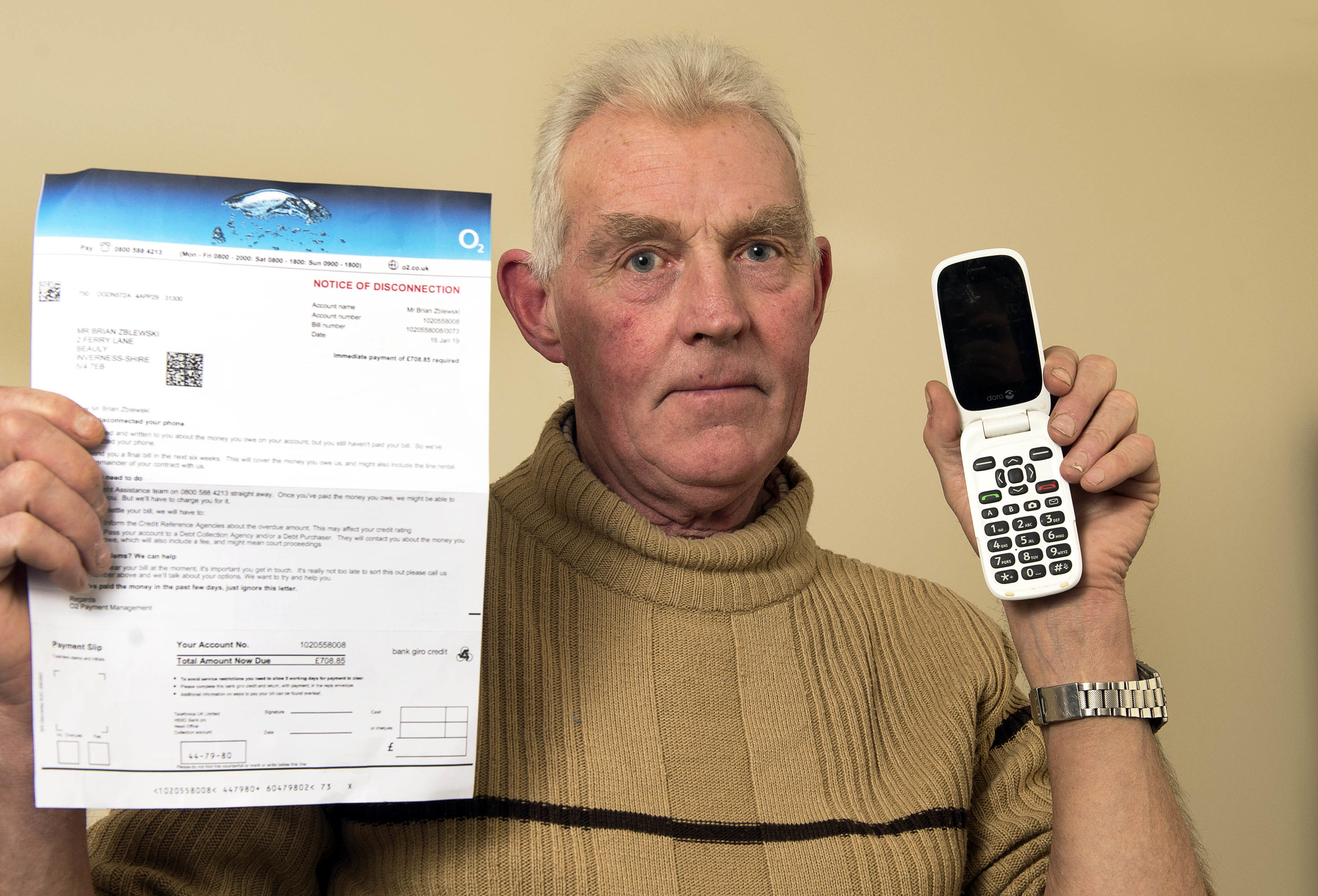 BRIAN ZBLEWSKI was shocked when a mobile phone provider he is not even a customer of sent him a bill for more than £700 and threatened him with debt collectors.
The 63-year-old, from Beauly, near Inverness, was further concerned when he discovered that over the course of 12 months, O2 had also taken £224 from his bank account via monthly direct debits.
"I was baffled," Brian said. "For the past 14 years I have been with Vodafone for my mobile, on a pay-as-you-go basis.
"I had no idea why O2 started taking money from me and was sending me these big bills."
Brian said he made a number of calls to O2 to try to get to the bottom of the matter, but was passed from pillar to post.
The final straw came last month when O2 sent him a letter saying that he owed £708.
The company said that if they didn't hear from him within five days they would inform credit reference agencies about the outstanding amount, and pass his case to a debt collection agency.
"That really got me going because I am not even an O2 customer and they wouldn't listen to anything I had to say to them," said Brian.
"I was very stressed with the whole thing and I was worried that my credit rating would be destroyed, through no fault of my own."
At the end of his tether, Brian wrote to Raw Deal and we asked O2 to investigate.
The first thing that Brian – a building site worker – did was contact his bank, RBS, to have the direct debits looked into.
The bank decided that Brian had never agreed to make any payments to O2 and it could not work out how this had happened. "Staff could not give me an explanation as to why O2 had been allowed to take money from my account without my permission," said Brian.
RBS immediately credited his account with £400. This was to cover the cost of the £224 that had been wrongly taken plus an extra amount as a gesture of "goodwill".
Following an investigation, O2 also apologised and has now scrapped the bill, which had grown to £723.
The company concluded that Brian had previously taken out a 12-month SIM card-only contract with them in January 2014.
It would appear that Brian's details were held on file and, inexplicably, he was being charged for a contract that had expired years earlier.
O2 said: "We can see that the SIM was initially used in the area where Mr Zblewski lived in 2014, when the contract was first taken out.
"We have no records of Mr Zblewski contacting us to end the contract. Our executive relations team have now contacted Mr Zblewski to explain this.
"As they can see that he has also had a phone contract with another network during this time, they will wipe the outstanding debt of £723.89."
Brian said he was grateful to Raw Deal for getting the issue resolved but had no recollection of ever taking out a SIM contract with O2.
"Why would have I done that when I already had a mobile phone deal with Vodafone?" said Brian.
"This whole carry on has been very time-consuming and worrying. If Raw Deal hadn't got involved my credit rating would have been affected by something that I had nothing to do with."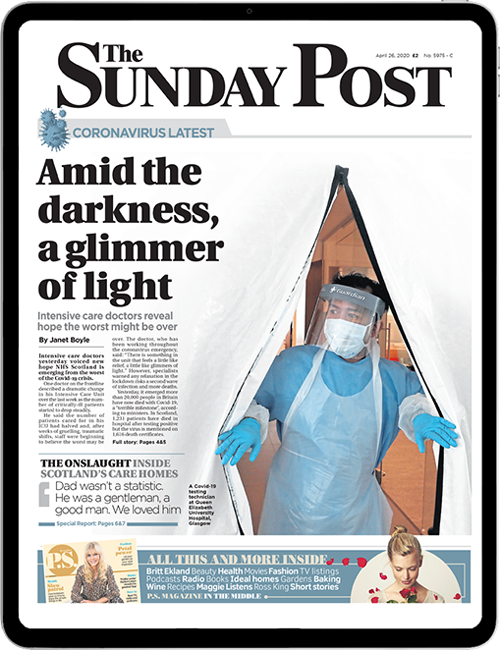 Enjoy the convenience of having The Sunday Post delivered as a digital ePaper straight to your smartphone, tablet or computer.
Subscribe for only £5.49 a month and enjoy all the benefits of the printed paper as a digital replica.
Subscribe