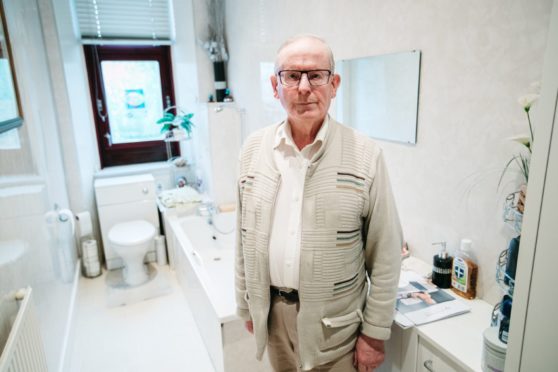 William Webster had a motorised bath lift installed at his home after he nearly lost a leg to sepsis.
The retired housing officer spent six weeks in hospital last year after contracting blood poisoning and when he returned home he could no longer get into his bath unaided.
"I saw an advert for a lift and thought it would be a good idea to get one," said William, 70, from Greenock. "Being in hospital for so long had knocked the stuffing out of me and my mobility wasn't good. I was pretty much struggling, and I thought this device looked ideal."
William paid Bristol-based Oak Tree Mobility £1,955 for the lift and to have it fitted at his home in February. However, the pensioner later discovered he couldn't use it due to ongoing problems with his balance.
"The company sent a representative out to try to help but they agreed the lift wasn't suitable because of my condition caused by my recent illness," said William. "I was told not to worry and that the company would arrange to have it taken away and my money refunded."
In April, workmen arrived and removed the device but William said he was left with holes in his bathroom walls and floor.
"I was shocked at the mess and I have no idea how much it will cost to fix it," he said.
Although the lift worked the way it was designed to, it was not suitable for William's needs and he became stressed when he ran into difficulties trying to get a refund.
"I spent weeks phoning the company and sent them letters but communication seemed to stop," he said. "I was then stunned when I was told I would lose £200 of my cash for them taking the lift away.
"I felt that this was unfair as the lift was no use to me. Because I had been unwell, the stress caused by the situation was unreal. I was totally exhausted by the whole carry-on and I couldn't handle all the ongoing hassle. I have now been left with holes all over my bathroom and I thought it was a bit much to then try to charge me for them making all that mess."
At the end of his tether, William wrote to Raw Deal for assistance. We contacted Oak Tree Mobility on his behalf and asked the company to look into the matter.
The situation was quickly resolved and William will be getting all of his cash back. Oak Tree Mobility said: "We apologise to the customer as the refund should have been processed for them. We will process the full refund for them today and the customer will not be charged the £200."
William said he was grateful to Raw Deal for stepping in.
"This is great news and it has really cheered me up," he said. "I couldn't afford to lose that kind of money. Thank you to Raw Deal for coming to the rescue at a time when I really needed some help."
Advice
According to consumer champion Which?, people who may require a mobility device such as a bath lift should do their homework first and shop around.
"Be aware that some lifts and hoists can be overpriced, including second-hand equipment," Which? says. "It is best to consult the Disabled Living Foundation on pricing before parting with your money.
"Also, try to buy from a supplier that is a member of the British Healthcare Association.
"You may also want to consider some adaptations to the layout and furniture in your bathroom."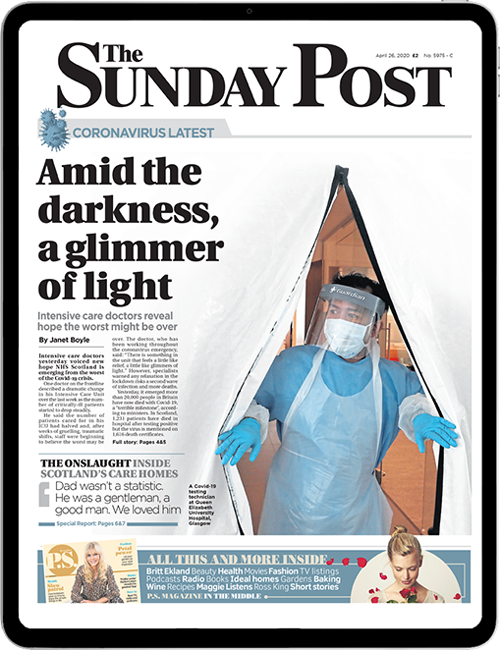 Enjoy the convenience of having The Sunday Post delivered as a digital ePaper straight to your smartphone, tablet or computer.
Subscribe for only £5.49 a month and enjoy all the benefits of the printed paper as a digital replica.
Subscribe