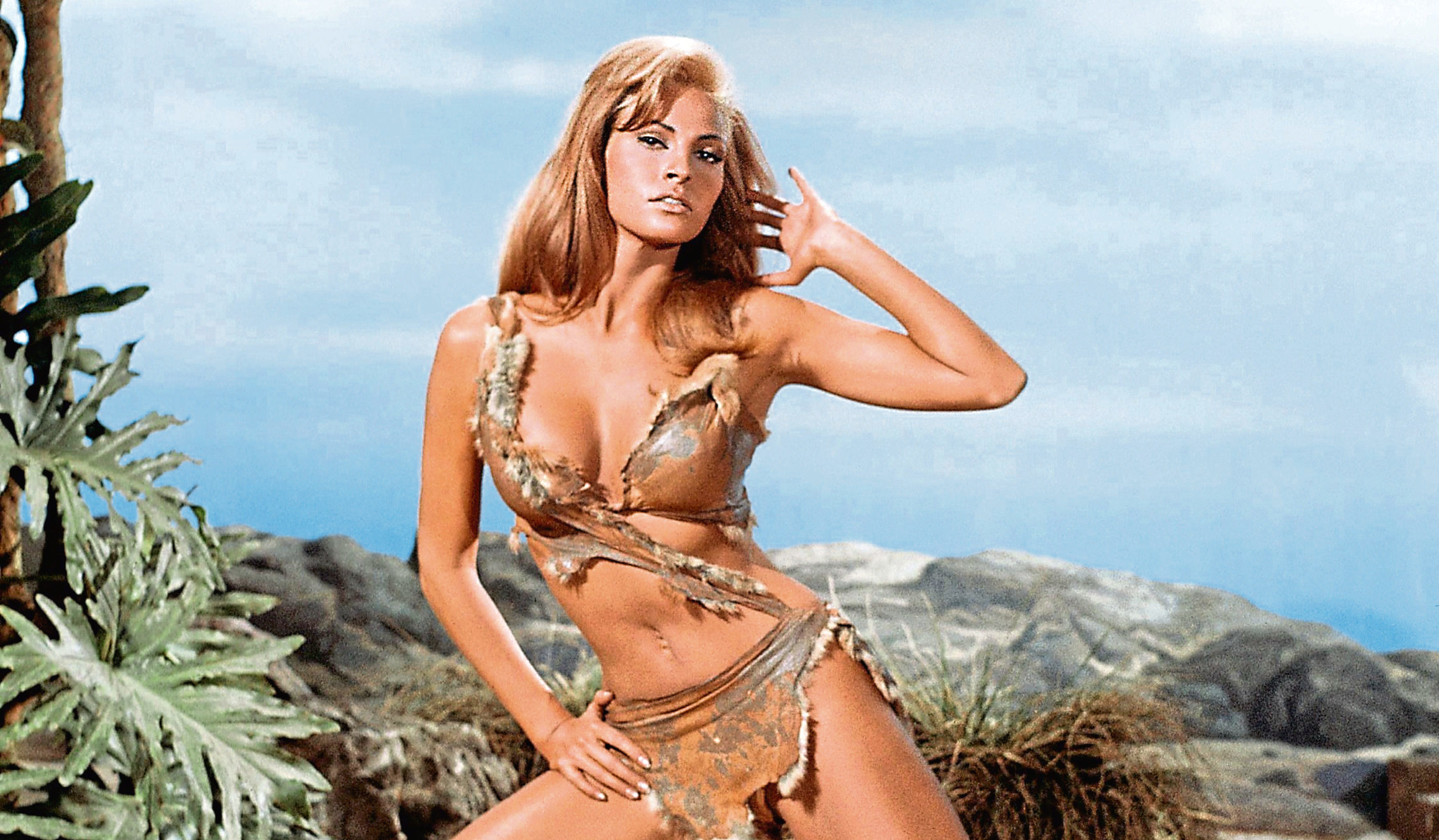 YOU might not have noticed her in Elvis film Roustabout, but she's certainly made an impression since in One Million Years BC and countless other iconic films.
Now 77, Raquel Welch is still stunning, still turning heads — and still enjoying every minute of it.
"It is nice to be noticed," she smiles. "I think it is much better than not being noticed!
"My whole career has been about being noticed, just like any other actor or actress, so I am grateful that people are still interested."
Raquel Welch is much more than an actress, she is an icon. And all because of that 1966 dinosaur film with the fur bikini.
"I had been low profile before then," she explains.
"I had made another movie which was a big step up for me from very small parts. It was Fantastic Voyage and should have been released before One Million Years BC but the special effects delayed it, so I was the dinosaur lady first and the science lady second.
"Both made a huge difference to my career. Overnight, I found myself in demand.
"Before that I was not much more than an extra.
"In Roustabout, I don't even think I was mentioned in the credits, but I was in it and very excited to be working in the same movie as Elvis."
Raquel had wanted to be a performer for as long as she can remember but never dreamed that she would become such an international star.
"I dreamed of performing but as a ballet dancer," she recalls.
"I went to ballet school when I was seven and worked hard until I was 17 – by which time I had grown quite a bit of course and my instructor broke it to me that I really didn't have the figure for ballet.
"That was a blow but I had learned quite a bit by then.
"I had been encouraged to enter some teen beauty contests and won quite a few of them.
"Looking back, it is quite funny to think I was once Miss Photogenic.
"I kept up my school work and whatever I have done, I have always tried to do my best, so I graduated with honours.
"Then came the big question – now what?"
The answer soon presented itself.
"I had never given up on my dream and now I had some qualifications, I knew I had something to fall back on if I failed to be an actress," Raquel explains.
"So I went to San Diego State College on a scholarship to study theatre arts, as it was then known.
"That was where I met James Welch and we got married. I was very young, but I was in love.
"Life was good.
"I started getting a few small parts, and a job as a weather forecaster on local TV, and suddenly I found myself really busy.
"Two children came along, but then James and I split. I gave up my drama studies and decided that we should move to Dallas. It was like starting again.
"I got some modelling and waitress work, and we got by.
"But getting by was not really good enough so we moved again, this time to Los Angeles. I met a few people and some movie parts came in, then things just took off after that… And here we are today!
"I've made quite a few movies, TV shows and theatre plays, and I think people realised that I was not just there to look good on a movie poster. I could really act too."
Raquel has won many awards and is still constantly voted to the top of favourite glamour stars.
"That's nice," she smiles.
"I'm often asked if I get sick of talking about that bikini but the truth is, I don't.
"It was a major event in my life so why not talk about it?
"Almost every day I get copies of the photo sent to me for an autograph. I must have looked at that photo One Million times!
"I remember James Stewart telling me a long time ago never to avoid your fans or the things that your fans like about you. It was good advice.
"I get annoyed when I am appearing somewhere and people wait for hours just to wave to you but the organisers rush you past them.
"That's not fair. I like to at least have the chance to wave and if we can stop for a chat, photo or autograph, I don't mind at all."
Having worked with many of Hollywood's biggest stars, Raquel says that she has always been thrilled to get to know them.
"If I list them, I know I would forget someone who is important so I never write lists!" she laughs.
"But I mentioned Jimmy Stewart and I immediately think of Frank Sinatra, Harvey Keitel, Larry Hagman, Dean Martin, Burt Reynolds and Richard Burton.
"They were all fun to be with and professional in their approach.
"I think I probably had a crush on each of them – that's not a bad thing when you have to create some chemistry on screen."
Raquel is nowhere near retiring.
"I take care of myself – I am not fussy and don't go to great lengths to try and preserve what I have," she reveals.
"I'm just a normal person who takes care not to over-indulge in eating or anything that challenges your health. I get a little exercise and look after my skin.
"As long as I still look like Raquel Welch, I'm happy.
"I am very selective about what work I accept but I am nowhere near calling an end to it all. As long as people are still interested in me, then I'll carry on working.
"What else would I do? I have been busy my whole life and I can't stop now.
"Of course I have great memories and some souvenirs. I'm asked if I still have that bikini, but there were about six of them, and they're probably in an archive somewhere. One day one of them will turn up in a museum or auction.
"I'm not sure if I will ever wear it again but you never know – perhaps one day the script will drop through the door for Two Million Years BC!
"If it does, I hope it has more dialogue than the first one. I had three lines in that, the rest was silent. I rehearsed those three lines over and over, really worried I'd get them wrong.
"As it turned out I don't think anyone would have really noticed if I hadn't got them right!
"That movie wasn't about words. No wonder people didn't think I could act.
"I am glad things turned out the way they have. I should hate to be known as an iconic actress who never said anything."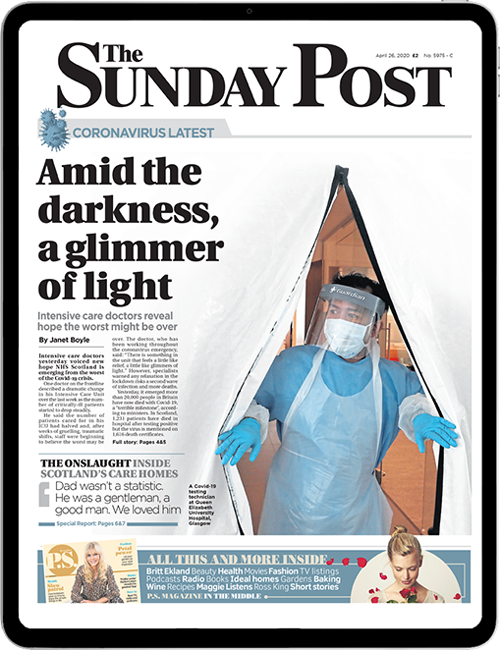 Enjoy the convenience of having The Sunday Post delivered as a digital ePaper straight to your smartphone, tablet or computer.
Subscribe for only £5.49 a month and enjoy all the benefits of the printed paper as a digital replica.
Subscribe