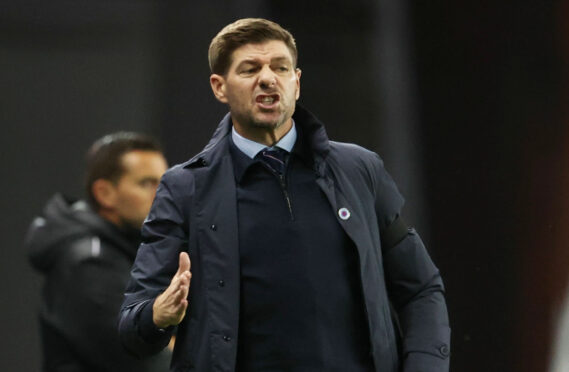 Rangers were never likely to repeat last season's remarkable achievement of winning the Premiership title without losing a game.
But the drop-off in results and performances in the current campaign has led some to question their ability to cope with the pressure of playing in front of demanding crowds.
They stretched their unbeaten league sequence to 39 games with the 3-0 win over Livingston on the opening day of this campaign. It came crashing to an end, however, with a 1-0 defeat at Tannadice the following weekend.
Steven Gerrard's men can regain top spot with a win at Motherwell today, but they've now drawn three of their last four home games.
And with Celtic finding their best form, questions are being asked about whether his players will be able to match their success in empty grounds with results in front of unforgiving capacity crowds.
Top sports psychologist, Tom Lucas, who has worked with clubs north and south of the border as well as Olympic athletes, believes the return of fans could be a factor.
"There's an element of truth in it, especially when they pick on their favourites for criticism," he said.
"When individuals are being constantly criticised, then they'll play in fear. If you're worried about what will happen if you make a mistake, then you will make mistake after mistake.
"You need to find a way to deal with that and rectify it.
"If you're not given that opportunity, then things will only spiral and get worse.
"It's no coincidence that Rangers' best season happened when they were playing in front of empty stands, home and away, and I'm sure I'm not alone in thinking they benefited from that.
"The atmosphere at Ibrox can be tremendously inspiring for the home players – but it can also be intimidating.
"It's a worry if a player is running out of that tunnel thinking: 'If I miss a chance today, I'll be dropped,' because that's a recipe for disaster, and constant barracking doesn't help them one iota.
"In my opinion, Celtic, by contrast, suffered in a negative sense due to the lack of fans, as did Liverpool down south.
"It could be that the supporters of those clubs are more patient, and inclined to encourage their team when things aren't going well, whereas Rangers followers tend to get on top of their players in those situations.
"The way to cope with that is for players to build in some kind of mechanism which enables them to switch off the outside noise. But that's not easy.
"I feel that the club should do more in terms of telling the fans that they need to stop this, that their support is needed but not the condemnation and the jeering and picking on certain players.
"When that happens, things only get worse."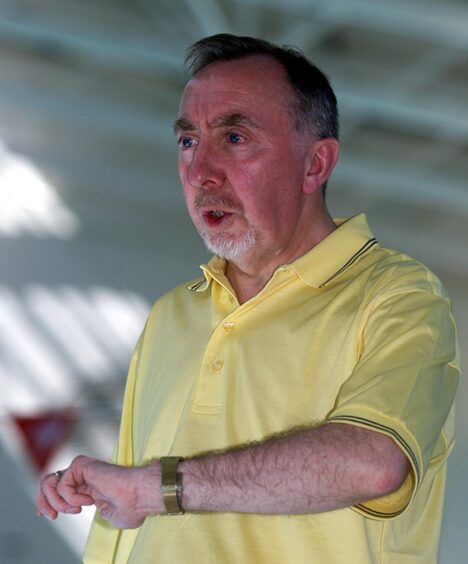 While the emotion felt by Walter Smith's passing was undoubtedly a factor in the Ibrox atmosphere last Wednesday, Lucas – who launched his Head To Head company in 1994 – believes that Steven Gerrard could do more than anyone to relieve any tension his players are experiencing in less-significant home games.
"I would expect the manager and the board to speak out about this, which is a simple thing to do," he said.
"Steven Gerrard is revered by the support, and if he told them to stop verbally assaulting the players, I believe that the majority of the people who do that would not only think twice about it, but also pull up others if they started doing it during matches.
"Some people think, 'I've paid for my ticket, so I can shout what I like'.
"Well, you can't. You have no right to abuse anybody.
"Can you imagine someone turning up at their place of work and having obscenities shouted at them for 90 minutes? This culture has to change.
"If Steven Gerrard had said after the Aberdeen game that this was an issue, I've no doubt you would see a sea change this weekend.
"I think that needs to happen, otherwise they could end up losing the league.
"Last season their defence was superb. But in this campaign, they've conceded the first goal in eight games already. They're making errors which are not only costly, but preventable.
"If you start off playing edgily, then that's what happens – and it's certainly what happened at the opening goal against Aberdeen in midweek."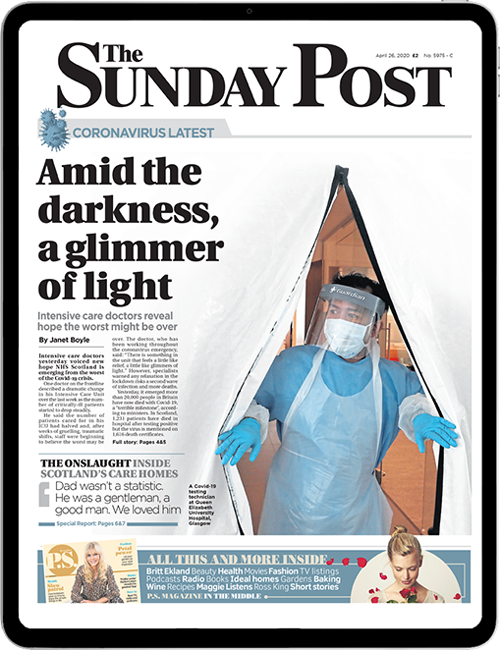 Enjoy the convenience of having The Sunday Post delivered as a digital ePaper straight to your smartphone, tablet or computer.
Subscribe for only £5.49 a month and enjoy all the benefits of the printed paper as a digital replica.
Subscribe