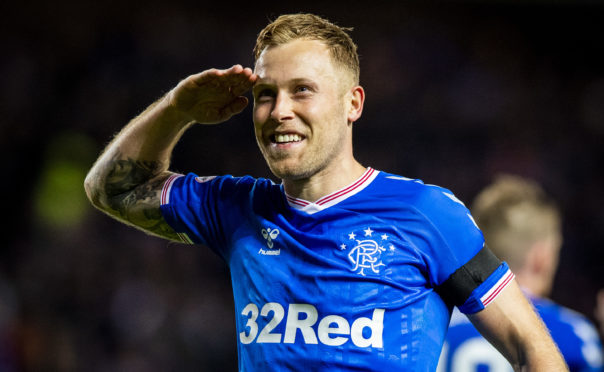 Scott Arfield admits he might have struggled to cope with his current life at Rangers when he was younger.
The midfielder is having to be content to dip in and out of the starting-XI at Ibrox at present.
He was a substitute for the midweek victory over St Mirren.
There's no danger, however, of the midfielder complaining about his lot ahead of today's game at Hearts.
He said: "My form has been sound this season. It's difficult sometimes to get in the team. Even when you get in, it's hard to stay there.
"Sometimes the situation is out of your hands, when players come back from injury who had been playing really well before.
"But I'm at the stage of my career where I see the bigger picture.
"And sometimes the bigger picture is the team, and if you can help in different ways, you need to do that.
"You need to put your ego to the side.
"If you'd talked to me five or 10 years ago, I wouldn't have seen that side of it. No player would. But now, it's something I think about."
Arfield has kept giving his all for Rangers despite some personal difficulties earlier this term.
He went on: "That period was a wee bit difficult for me. But everyone goes through problems.
"It's not something I'll ever open up on for people to read about. Everything is sound.
"It never crossed my mind not to come in here to training. I'm a player who loves football.
"Football is my getaway from everything. Some players don't really like the game.
"So it was never an option for me to stay away. Of course, family is a bigger thing and if they needed me there, of course, I'd have been there.
"But I love playing here every day. I feel extremely lucky to be able to do it.
"I'm privileged and I'll keep doing it for as long as possible."
Meanwhile, the 31-year-old has offered his support to Hamilton Accies boss Brian Rice.
Rice, who faces an SFA probe after admitting a gambling addiction, played a big part in helping Arfield during his time as a youth player at Falkirk.
He said: "I think there was something like 11 players from the Under-19s that ended up making their debuts in the following two seasons, which was unheard of.
"That shows you how big an influence he had on my career.
"Talking about an addiction and coming clean about it must have been difficult for him. Hopefully it helps other people.
"I've not seen any players who have really had problems betting on football. But I know they've had problems betting on different things."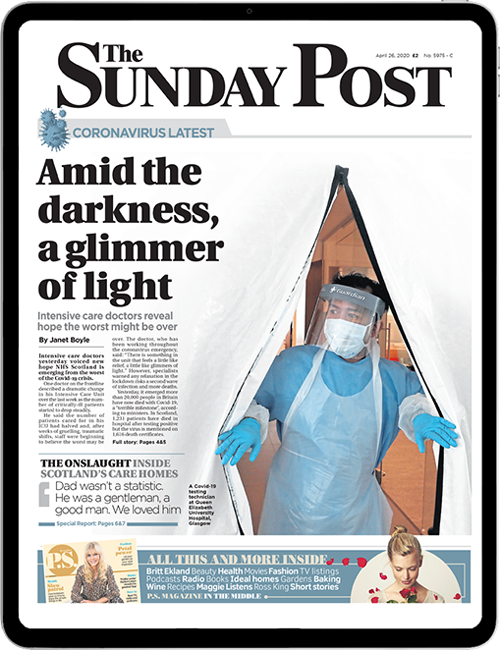 Enjoy the convenience of having The Sunday Post delivered as a digital ePaper straight to your smartphone, tablet or computer.
Subscribe for only £5.49 a month and enjoy all the benefits of the printed paper as a digital replica.
Subscribe