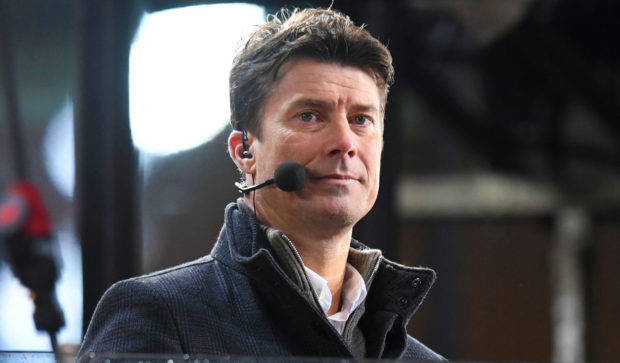 Brian Laudrup enjoyed many special moments during his Rangers career.
Ask him to choose his favourite and he doesn't have to think twice.
It was 23 years ago, and the Wednesday night at Tannadice when the Great Dane scored the winner for Walter Smith's side to clinch nine-in-a-row.
His skill and intelligence as a footballer allowed him to execute more spectacular goals.
But none of his 45 goals from 151 appearances in a Light Blue jersey were as important as that flying header against Dundee United.
With Celtic having just emulated the feat of dominating Scottish football for nine years, it is now at the forefront of many conversations.
The 10-in-a-row frenzy is already under way, even though no one knows just when next season will actually start.
Having lived through it himself, Laudrup is only too aware of the scrutiny and pressure there will be on both halves of the Old Firm in the coming 12 months.
The 51-year-old said: "Of course, we all know how important the next 12 months is going to be and it will be very intense.
"A strong mentality will be required, as well as the ability to win games every week.
"We tried our very best to win the Premier League again the following season for 10-in-a-row, but just came up short.
"It was very frustrating and disappointing for everyone at the club and the Rangers fans.
"But we must never forget the great things that we did achieve under Walter Smith.
"He was an amazing manager.
"I signed for Rangers because of Walter. I couldn't have had a better man to work for.
"He was a real leader at the club, and brought amazing success."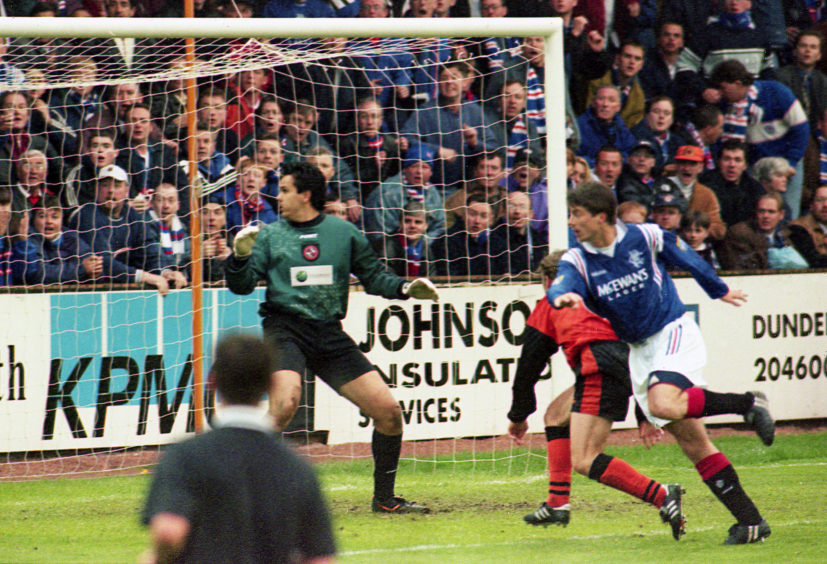 Celtic, led by Wim Jansen, emerged victorious on the final day of the campaign to deny Smith's men double figures.
Laudrup left Rangers that summer, as did Smith.
Others, such as Ally McCoist, Ian Durrant, Stuart McCall and Andy Goram, also departed as a new era was set to begin.
Dutchman Dick Advocaat came in as the new boss and wanted Laudrup to stay, but he had already agreed to join Chelsea.
He may also have had spells at the likes of Bayern Munich, Fiorentina, AC Milan and Ajax during his career – as well as winning the 1992 Euros with his country – but there's no doubt of the impact Laudrup's time at Ibrox had on him.
"I feel very fortunate and privileged to have had a career in football, and playing for Rangers was the most-special period.
"When we won nine-in-a-row in 1997, it was incredible. What an achievement by the club.
"To get the goal that clinched it was just the best feeling.
"Charlie Miller got a cross into the box with his left foot, and I just got on the end of it to get the goal.
"How do you describe that feeling, that moment? Just unbelievable.
"I was also very fortunate to enjoy a memorable game in the 1996 Scottish Cup Final when we beat Hearts 5-1 at Hampden Park.
"Gordon Durie got a hat-trick and I played one of my best-ever games for Rangers.
"That Final sticks out for me, but the best feeling was the goal for nine-in-a-row.
"To have played my part in a special period in the history of Rangers is something I'm very proud of.
"To do it for the Rangers supporters was also very special. They treated me brilliantly and helped to make my life be full of wonderful memories from being in Scotland.
"I get over to Glasgow every now and again, and they are still very warm towards me and my family. It's very humbling.
"I always look out for the Rangers results, and I just want to see the club getting back to winning trophies again.
"Rangers deserve to be successful, and let's hope that Steven Gerrard and the squad can deliver.
"The Rangers supporters are desperate for success and that is totally understandable.
"Scottish football has a good product, and there is always drama and excitement.
"But next season is going to be one that everyone involved in football will be keeping an eye on."
Laudrup hopes that football isn't disrupted for too much longer, and that everyone is back in full health and getting on with their day-to-day lives after Covid-19.
He said: "What has gone on around the world in the past three or four months was very concerning.
"You just hope that as many people as possible emerge healthy and well. That is more important than anything."
When football resumes fully across Europe, we are not certain of what the entire landscape will look like.
But Laudrup knows it will help to bring comfort to many fans.
He said: "The supporters are missing football and so are the players.
"Germany was back last weekend behind closed doors, and other countries are trying to follow as soon as possible.
"But, of course, this cannot be rushed. It needs to be right and I'm sure it will be."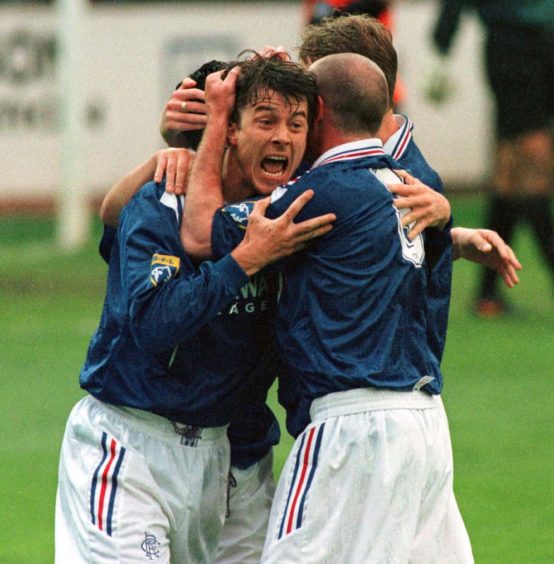 It remains to be seen when Scottish football will be given the go-ahead. August looks optimistic, so it could well be September or even October.
There's even the possibility of an Old Firm game being played with no fans, but Laudrup wants to see the basics in place first.
He said: "Scottish football wants to get back as quickly as possible. I understand that.
"But right now there are still important questions to be answered.
"It will take time but it will come back again. Everybody just needs to show patience and understanding.
"I don't live in Scotland anymore, obviously, but I'm looking forward to it all starting again.
"With Celtic going for 10-in-a-row, and Rangers trying to stop them, it's going to be an exciting time."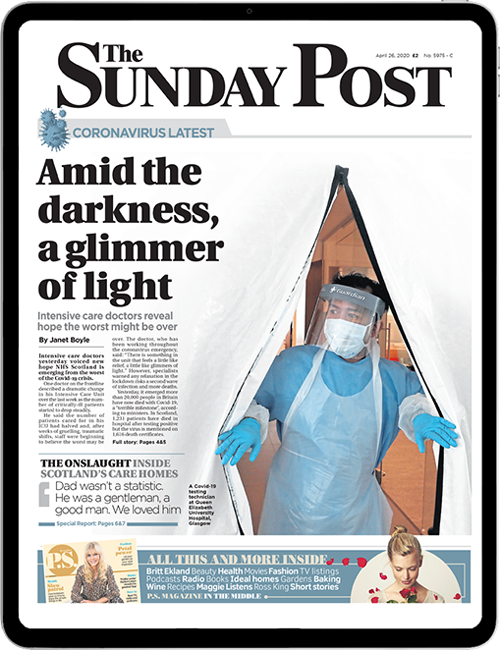 Enjoy the convenience of having The Sunday Post delivered as a digital ePaper straight to your smartphone, tablet or computer.
Subscribe for only £5.49 a month and enjoy all the benefits of the printed paper as a digital replica.
Subscribe