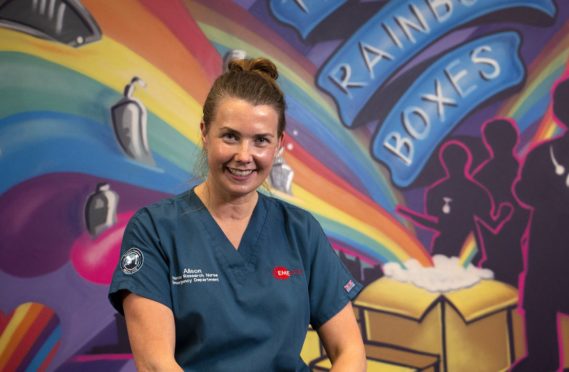 In the midst of terrible loss, two women found friendship. Nurse Alison Williams cared for Katie Mackay's dad during his final days in hospital and, with no visitors allowed, made sure he saw his family on video calls.
Now the women are looking forward to meeting up when restrictions are eased – for a hug and to toast Katie's father.
Alison, 41, who has been working on coronavirus wards since the pandemic hit in March, is one of several Covid heroes whose achievements are celebrated in a BBC programme, Scotland's People 2020: A Thank You, this week.
Presenter Jackie Bird seeks out and thanks those who have kept the country going during the most challenging of years, the heroes who have gone the extra mile to help others, and visits Alison in recognition of her Rainbow Boxes appeal. The charity has supplied hospitals across Lothian with colourful cabinets full of much-needed toiletries and clothes for thousands of patients whose families haven't been able to visit.
It has also given iPads to help patients keep in touch with family through video calls.
The project was the brainchild of senior research nurse Alison, who quickly realised many patients were turning up with few belongings.
Covid restrictions also meant families couldn't bring their loved ones a few simple necessities. The fundraising drive collected £47,000 and Alison soon had boxes set up on the wards and iPads charged up. She said: "I feel like my job has involved becoming the patient advocate. In the absence of their families, you are the one to give them reassurance and comfort.
"But the truth is, they need this from their loves ones as well, and using the iPads to FaceTime was the perfect way to do it."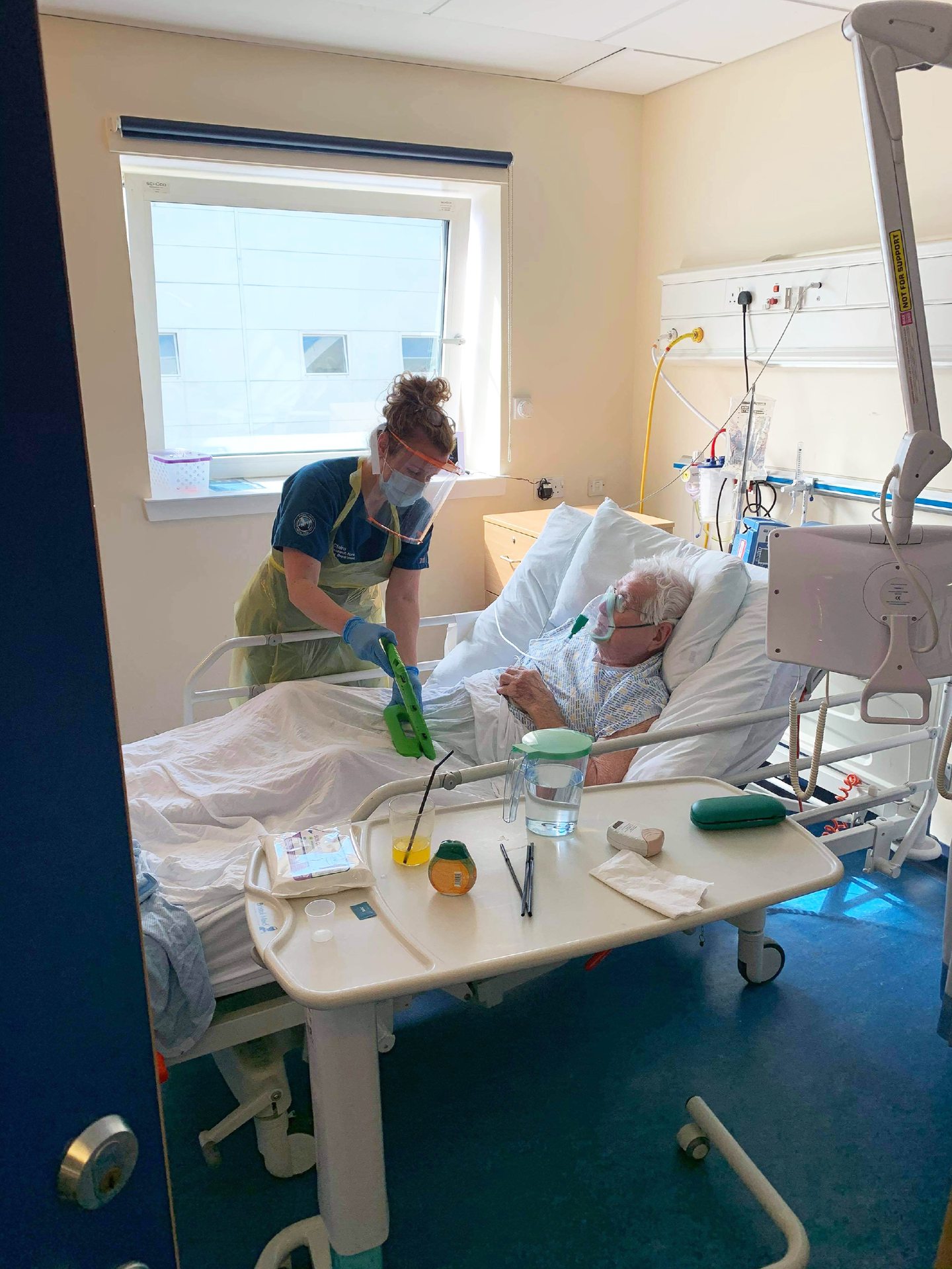 Katie's dad, Les Stirling, was one of those to benefit. Sadly he passed away in May, but the iPad provided by Alison meant he got to speak with his wife in his final days.
Katie, 38, from Bonnyrigg, said: "It was awful, and very difficult knowing that dad was in hospital and all on his own. Nobody was allowed to visit, so we all had to just wait at home for a call from the doctors.
"He went in with a chest infection because his oxygen levels were low and he was thought to have developed pneumonia.
"He had three Covid tests which were all negative, but his cause of death was 'possible Covid'. It could have been so deep in his lungs that a test may not have detected it. My dad wasn't one for technology, but Alison helped him. He and mum were just delighted to be able to chat and to see each other."
Just a few days later, Les sadly passed away.
"It's nice to know that he had spoken to family and wasn't alone," said mum-of-three Katie.
"I can't thank Alison enough. It's amazing how such a small thing could have such a massive impact. And it certainly did for us, knowing that mum and dad got a chance to say goodbye one last time, even though neither of them knew it.
"Alison has been wonderful. It would be lovely to meet her at some point. She's a busy lady – and it's lovely to think she has still made time for somebody she didn't even know. She has been a real comfort and we are so thankful for the care and kindness she showed my dad."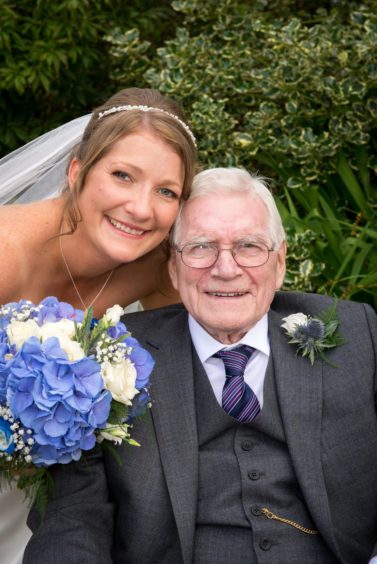 Viewers will see former Reporting Scotland anchor Jackie surprising Alison – who was made MBE earlier this year – by presenting her with a specially commissioned mural by Edinburgh artist Shona Hardie in recognition of her incredible charity work.
"The FaceTime calls haven't all been sad, there have been happy ones such as birthdays and anniversaries, and these will be some of the happiest memories I will have from this whole Covid experience," said Alison.
"Creating Rainbow Boxes and seeing the smiles the project has brought will stay with me forever."
Alison, who has received the vaccine, is looking forward to a Covid-free family Christmas – and meeting up with Katie when restrictions are eased.
"I'm off for the festivities, which is pretty unusual, so I'm just going to embrace it this year.
"And I hope for a better 2021 – and to meet Katie. I hope one day we will be able to have a drink and she can tell me all about her dad."
---
Scotland's People 2020: A Thank You, BBC Scotland, Tuesday 10pm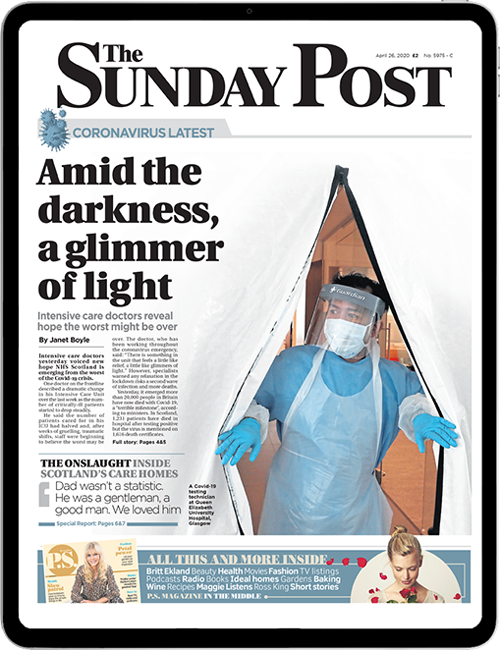 Enjoy the convenience of having The Sunday Post delivered as a digital ePaper straight to your smartphone, tablet or computer.
Subscribe for only £5.49 a month and enjoy all the benefits of the printed paper as a digital replica.
Subscribe