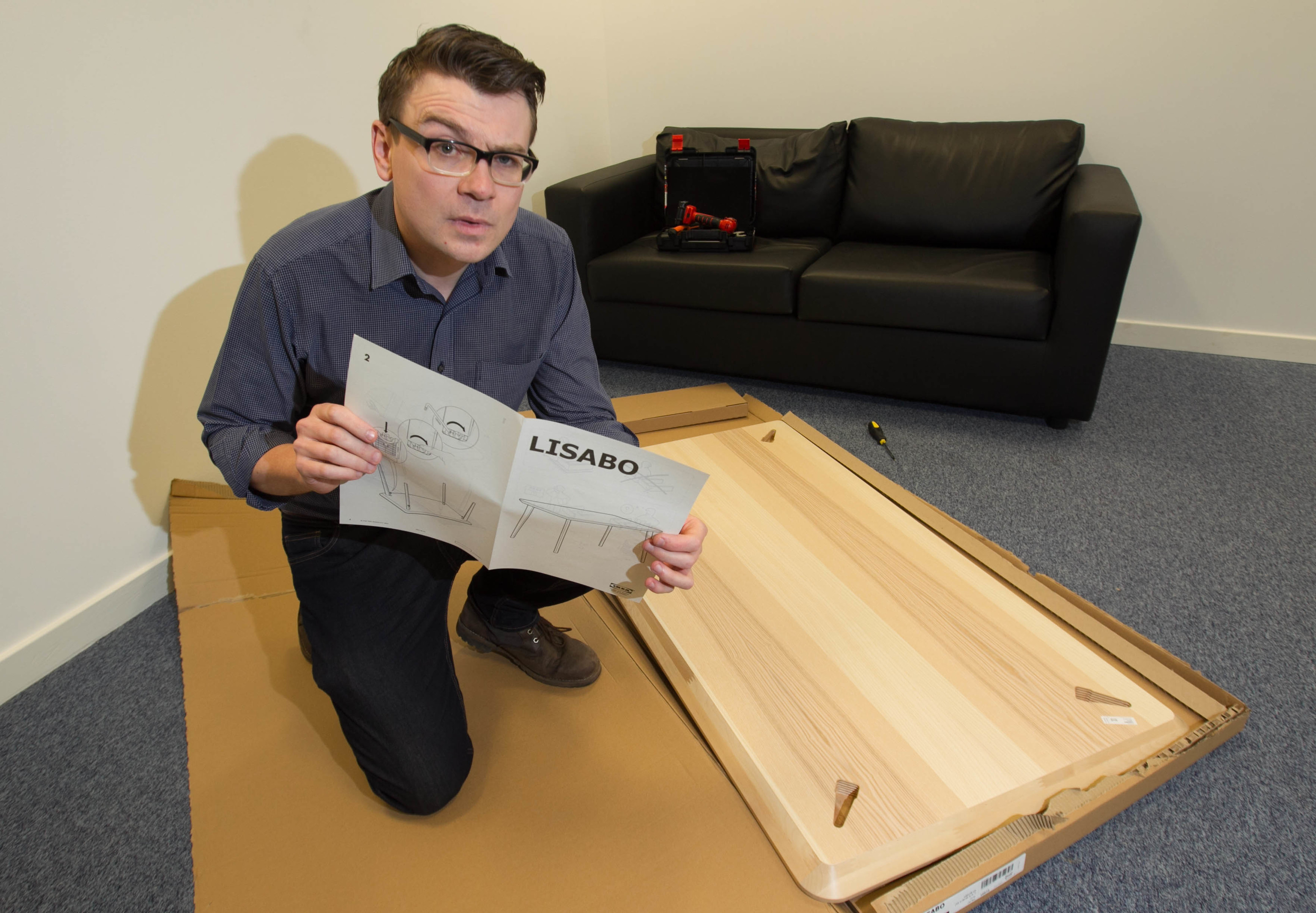 MUCH like the Romans, it turns out the Swedes have done quite a lot for us.
Whether it's ABBA's glittering pop music, Henrik Larsson's sublime goals or the blonde bombshell looks of Rod Stewart's ex Britt Ekland, our Scandinavian neighbours have generously shared their talents with us all.
And now they're making DIY a three-minute job.
Giant Nordic retailer IKEA have taken a break from selling comically unpronounceable kitchen cabinets names and suspiciously cheap hot dogs to invent a quicker way to build flat-pack furniture.
A new range of tables uses a system which, IKEA says, doesn't require screws, bolts, or screwdrivers.
Instead, joints slot together in moments "like a jigsaw puzzle", apparently.
It's due to a nifty invention called the wedge dowel, a ridged fitting that can slot into openings and be secured in seconds.
Unlike tables bolted together using fiddly old screws, the new LISABO range can be assembled in fewer than three minutes, according to IKEA's range and supply manager Jesper Brodin.
"IKEA furniture typically contains quite a lot of fittings," he said. "We see some challenges in the time and interest in doing that."
"So we thought, what happens if we try to take them out totally?
"I actually put together a table which used to take me 24 minutes to assemble but took me three minutes to click together," said Brodin.
Three minutes to build a table?
I wasn't convinced. I've recently become a dab-hand at building flat pack furniture.
In fact it's led to my other half nicknaming me Odd Job – which I'm fairly sure is down to how quickly I can hang a mirror rather than me beginning to look like the henchman from Goldfinger.
I've wrestled with more tables and chairs than the roster of WWE and know that even the easiest IKEA cabinet takes at least half-an-hour to throw together.
I decided to try building the £120 LISABO kitchen table to see if it really does take less time to construct than it does to boil the kettle.
VIDEO:
Steps
1: Once the box is open, there's just a page of basic instructions.
2: OK, time to start attaching the legs to the table – without screws.
3: Seems to be remarkably easy.
4: All's well so far. The four legs of the table just fit into the table top like a jigsaw puzzle.
5: And now I've managed to put it all together – time to check it's not just going to collapse.
6: Done and dusted. That's what I call quick and easy DIY. It feels sturdy enough to me.
VERDICT
SUNDAYS are supposed to be a day of rest – except when you have some
flat-pack furniture to erect.
But IKEA's nifty new wedge dowels might just allow you to reclaim your day of rest.
The most difficult part of the process – if you exclude wandering around the minotaur's labyrinth that is the IKEA shopfloor – turns out to be ripping the box open.
Instead of reams of diagrams, which require the three-dimensional problem-solving skills of a space shuttle pilot trying to dock with the ISS, the instructions for the LISABO table run to a refreshing two pages.
That's mainly because there are only 10 parts in total – the table top, four legs, four wee clips to hold the legs in place, and an allen key.
The allen key helps secure the clips holding the table legs in place, but in truth there's a wee dial you can turn by hand.
From fully-boxed to fully-built the table takes just under seven minutes to complete – and can easily be disassembled in two minutes.
The table might not be of Chippendale quality – I mean the furniture maker rather than the male strippers – but a family of four could gather round it to eat their Swedish meatballs with room to spare.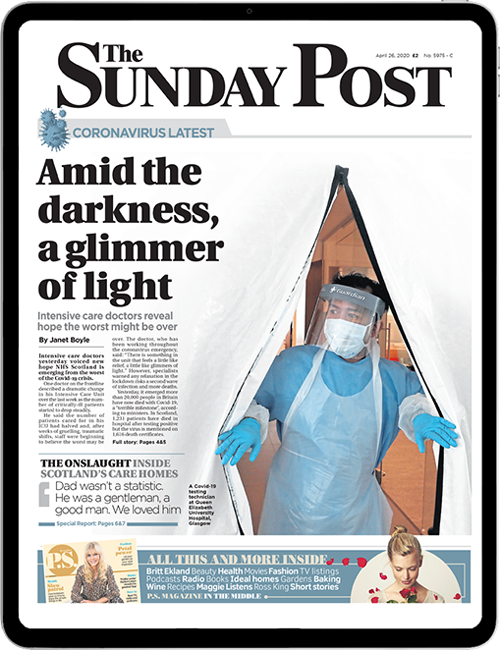 Enjoy the convenience of having The Sunday Post delivered as a digital ePaper straight to your smartphone, tablet or computer.
Subscribe for only £5.49 a month and enjoy all the benefits of the printed paper as a digital replica.
Subscribe