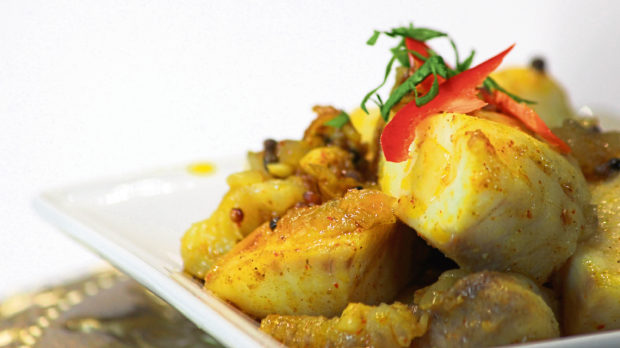 Thanks to Sarah Ali Choudhury for this tasty recipe, perfect for National Curry Week.
You'll need
3 Talapia fish, washed, cut in small pieces
2 shallots, finely chopped
2 tsp mustard seeds
10 fresh curry leaves
¼ tsp tumeric powder
1 tsp coriander powder
1 tsp garlic powder
½ tsp paprika
2 tbsp olive oil
½ tsp salt
Fresh chilli
Coriander to garnish
Method
Heat oil in a pan and put in the curry leaves and mustard seeds. When seeds pop add shallots, then add the spices and salt.
Add 2 tbsp water and cook on a slow heat.
Add the fish and stir well, being careful not to break fish.
Stir regularly and add another 2 tbsp water.
Once the fish is cooked through (about 7-10 mins) the dish is complete.
Serve and garnish with chilli and coriander.