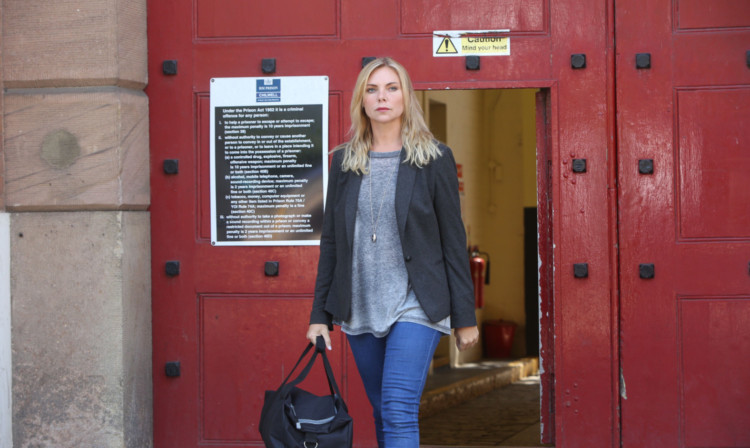 Singer and actor Sam lived in Edinburgh as a child. She has represented the UK at Eurovision and was famed as Ronnie Mitchell in Eastenders.
Sam is currently touring with the play The Girl On The Train, based on the chilling book by Paula Hawkins.
She is at King's Theatre, Edinburgh from March 25, and Theatre Royal, Glasgow from April 15.
What's surprised you about the audiences so far?
Even with a packed house you can hear a pin drop. The other night I saw two women hiding under their coats with tension. I wanted to laugh.
Do you "corpse" a lot?
Sometimes. On the Guys And Dolls, tour Louise Dearman and I had to sing a song together and, no idea why, it just made us laugh. Every single night. We ended up not looking at each other in case it set us off.
Has Paula Hawkins been to see the play yet?
She came to rehearsals and was very enthusiastic. I wish I could have taken her for a drink to see inside her head and find what created all this.
You're never off stage in this play. Is that tiring?
I'm really using my acting chops here, and on matinee days I'm exhausted after two shows. I have to have a warm bath with scented oils, and I breathe deeply for a while before I can sleep.
Have you always done that?
No, I've had to learn. On the Addams Family tour I'd have a big plate of pasta, a movie, do lots of social media, then bed at 5am. But I'm more aware of my body now.
What are your memories of living in Edinburgh?
Hanging around John Menzies, and getting stuck on Crammond Island with friends when the tide came in. Then, bags of chips with salt and sauce on the way home.
Do you watch yourself on TV?
Never. I stopped in my late 20s. I'd see things I didn't like and take that baggage in to the next job. Now I've more confidence, and on the last day I'm good at letting go. On to the next project.
Are you a fan of binge watching?
Yes. Netflix and Amazon have changed things. As a viewer I'm not prepared to wait a week for part two of a drama any more.
Can you watch TV without analysing it?
My husband (actor Mark Womack) got told off by his dad for doing that. It ruins it for everyone. I watch as a normal viewer, but I don't catch EastEnders. I know the actors too well to believe in their characters.
You have 24 hours to live. How do you spend it?
Taking my daughter for a long walk with loads of dogs. Then a bag of chips to finish off. I've worked really hard at trying to be a decent person and parent. I hope I've succeeded.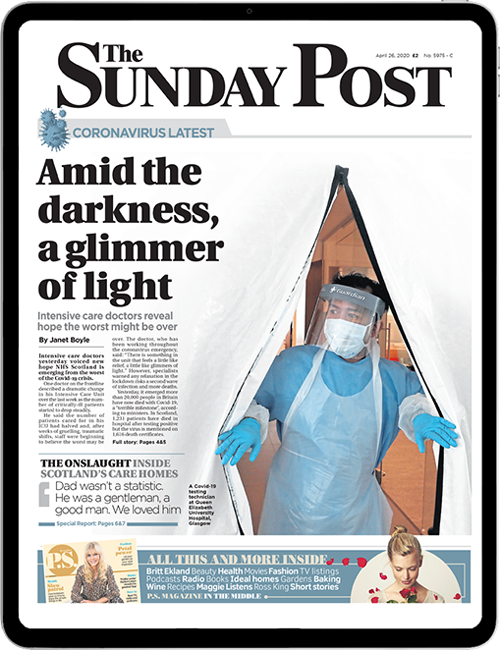 Enjoy the convenience of having The Sunday Post delivered as a digital ePaper straight to your smartphone, tablet or computer.
Subscribe for only £5.49 a month and enjoy all the benefits of the printed paper as a digital replica.
Subscribe