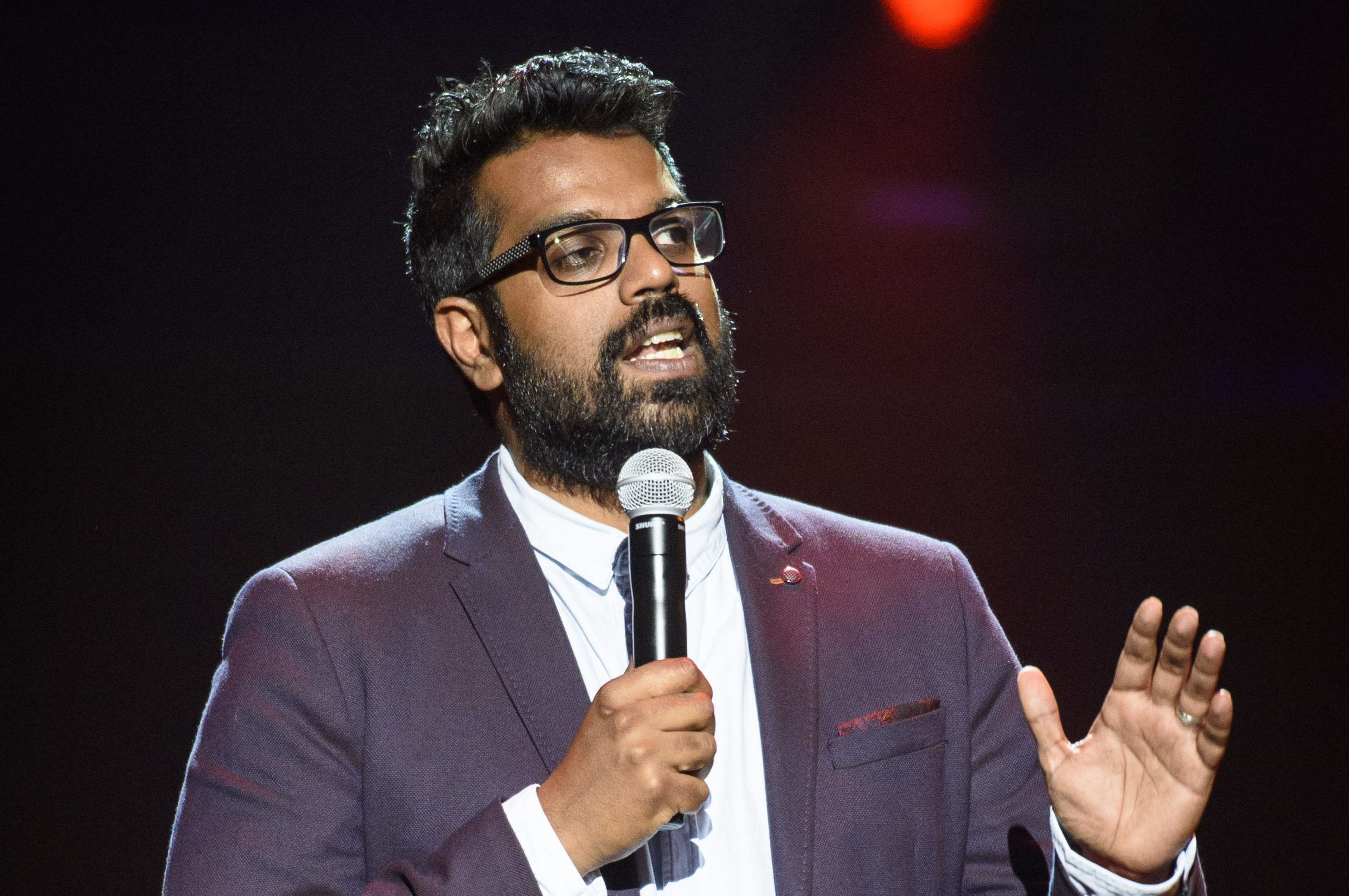 ALL rise for Romesh Ranganathan. For the comedian, 40, has pledged to settle the British public's drama in new comedy courtroom series Judge Romesh, which has just started on Dave.
---
WHAT APPEALS WHEN IT COMES TO PLAYING JUDGE?
In other judge shows, you think, 'They've got too much expertise'. I felt it would be a good thing to go and rule against people because they've got an annoying voice, or they're just annoying, or whatever. It's such a simple and funny idea.
WHAT ARE YOUR MOST MEMORABLE CASES?
Shaun Ryder and Bez from The Happy Mondays came on and had a genuine issue. We also had Duncan and Antony from pop group Blue. They won a Brit Award for best newcomer. Antony was drunk, so Duncan took his award and displayed it in his toilet. Antony was moving house and wanted it back. So, as you can appreciate, that's quite serious.
WHAT ABOUT SHAUN AND BEZ?
They lived together together years ago. Every time they got a giro cheque, one of them would give the money to the other. Every time Shaun got his money, he would share it with Bez. Every time Bez got the money, he would disappear for three days and come back and say he lost it. So Shaun was trying to claim for that.
DID YOU UNDERTAKE ANY LEGAL TRAINING?
No. If anything, I felt that would damage my ability to do the job, because I wanted to work from instinct. Anything like facts or genuine competencies, I didn't want to pollute my judgement.
HOW MUCH DID YOU KNOW ABOUT CASES BEFOREHAND?
We went for a middle ground where we knew the main issue, but not very much beyond that.
YOU'RE ALSO A FATHER OF THREE – HAS THAT LENT ITSELF TO YOUR JUDGING ROLE IN ANY WAY?
One of my kids had an altercation at school with another kid and we were called in to deal with it. The teacher said to the other kid, 'Did you do it?' And he said 'No'. And then said to my kid 'Did you do it?' And he said 'No'. And she goes, 'Well, what we can do?' I don't understand why we have to rely on evidence.
YOU CAME TO COMEDY AFTER EIGHT YEARS TEACHING. HAS THAT INFLUENCED YOUR PERFORMANCES?
When I first started doing stand-up, I wasn't as nervous as I might have been, because if you've done fractions with Year 9s, Friday, Period 5 – those skills transfer across.
WHAT'S YOUR UPCOMING SITCOM ABOUT?
It's autobiographical. So, my dad passed away seven years ago and he ran a pub that we inherited, so the sitcom is based on that.
WHAT'S YOUR MOTTO?
Nothing is truly make or break. Your life doesn't ride on any one moment.
WHAT'S THE BEST THING ABOUT BEING A COMEDIAN?
To be paying your bills by doing something creative is extremely rewarding. It's such a varied job.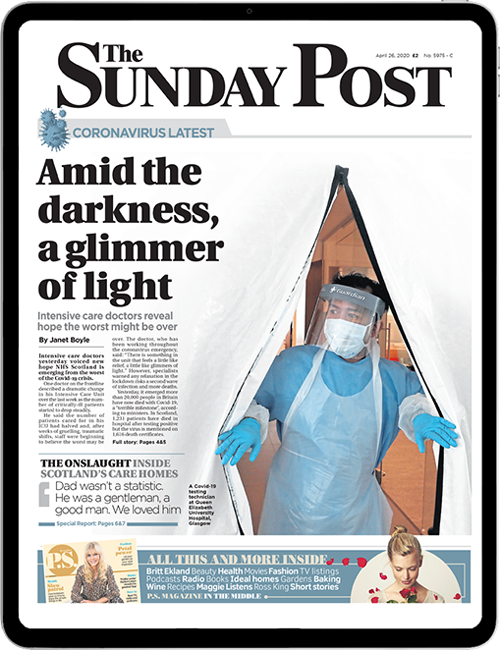 Enjoy the convenience of having The Sunday Post delivered as a digital ePaper straight to your smartphone, tablet or computer.
Subscribe for only £5.49 a month and enjoy all the benefits of the printed paper as a digital replica.
Subscribe