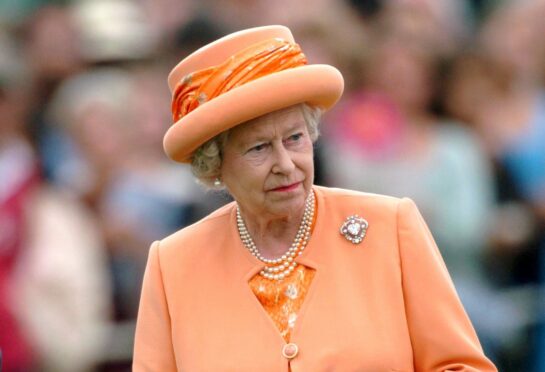 Bold, bright and colourful, during her reign the Queen's sense of style became almost as iconic as the institution she represented, with experts describing her as one of the first world leaders to champion the art of "sartorial diplomacy".
Royal commentator Christine Ross says the Queen never wore outfits by chance, instead choosing colours, symbols and patterns that would represent the country and the crown. "The Queen learned over the course of several decades how to create a really iconic look," she said.
"When you think about the Queen, you think about a bright coloured coat and a large matching hat. And, looking over the timeline of her career, of her reign as Queen, you can see how she's slowly developed this signature style.
"She once said that she 'must be seen to be believed', and so if someone from 500 metres away saw a flash of bright red, they could say they've seen the Queen."
Whether wearing a fern brooch during a visit to New Zealand or incorporating the maple leaf for a tour of Canada, the Queen's clothing and jewellery often included subtle symbols, too. Ross said: "She really used colour and patterns and symbols and prints very tactfully. She knew she had to pay respect to all the people she represented.
"It really is interesting because the Queen's reign started at the very beginning of daily news media and television broadcasting. Before her reign, you might see an official royal portrait every few months or a rare photo, but we could see a picture of her almost every day of the year.
"She was the first monarch who had to learn how to embrace fashion because now her people were able to see her more often. So, she really was able to use her clothing as a tool."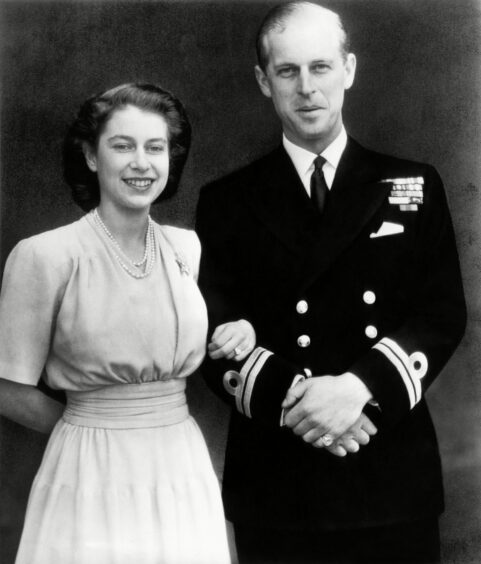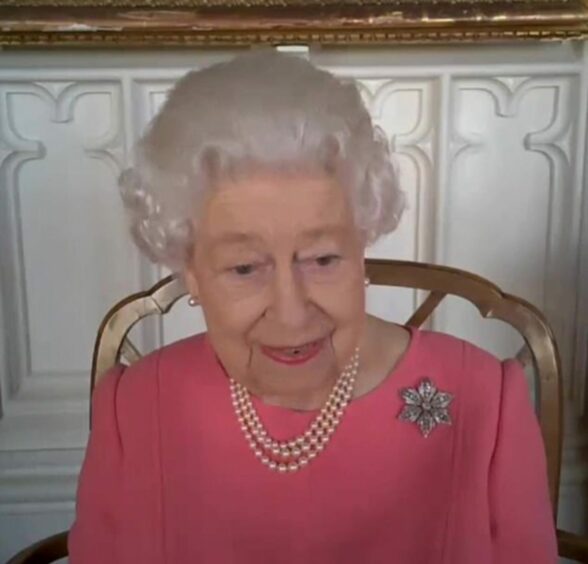 Although the Queen had access to some of the world's best designers – including Angela Kelly, who designed the yellow ensemble she wore to the wedding of Prince William and Kate Middleton – she often remained practical with her choices, opting to recycle her favourite looks. "A beautiful example is the brooch she wore in the photos to announce her engagement to Prince Philip," said Ross.
"She wears the same brooch on one of their really special historical anniversary photos. When she did repeat things, she knew we would dig through the archives to find the last time she wore it. It was a way of reminding us of all the work she's done."
Another essential component of the Queen's outfits was, of course, a small handbag. "The handbag became a special comfort blanket for her in a way," said Ross, who co-hosts the podcast Royally Us.
"It's not that she was insecure necessarily but, even at Buckingham Palace, if you want to go into the drawing room for tea it's a significant walk. So, the handbag was almost her way of keeping a space that was hers with her all the time.
"She probably only carried a lipstick and a few dog biscuits inside it, so I think it was more of a comfort blanket, and some small comfort when she was out and about or meeting people."
What's more, many suspect the Queen used her handbag to signal her staff and security. Ross added: "We always heard rumours she used her handbag to send messages. If she moved it from one arm to the other, for example, it meant she was ready to move on. Or if she carried it in her hand she was ready to leave."
Much is made of the so-called style protocols observed by the royals, including the Queen and the Duchess of Cornwall, but, according to Ross, there are no hard and fast rules, simply guidelines.
She said: "My understanding is there is no written rule book, there is no one standing with a ruler measuring hemlines. But, ultimately, the royal family is about being respectful to the people of the United Kingdom and the Commonwealth, and a lot of times when you think about respect, you do think about the way you dress.
"So, maybe hemlines are more modest because there are people who have more conservative viewpoints or you're thinking about things like the wind or covering your shoulders in church."
While the Queen's wardrobe has covered everything from ball gowns to tailored suits, Ross says she was a true country woman at heart, as witnessed by her choice of tweed skirts, practical raincoats and wellington boots while tending to her beloved horses or relaxing at Balmoral.
"She really felt at ease in the countryside," said Ross. "She said Balmoral was the only time she slept in the same bed for two months on end, and I do think the royals are the happiest out in the countryside because they can let their guard down a little bit. It's incredible to see her, for example, at a pheasant shoot because she looks so happy in her casual tweed and iconic silk scarf covering her hair."
Whether relaxing in the countryside or attending a black-tie event, the Queen's style, believes Ross, will never be matched.
She added: "The Queen developed a really iconic style of classic coats, suits nipped in waist, and the full skirt dresses worn when she was younger. Those styles are so timeless, they will come back time and time again."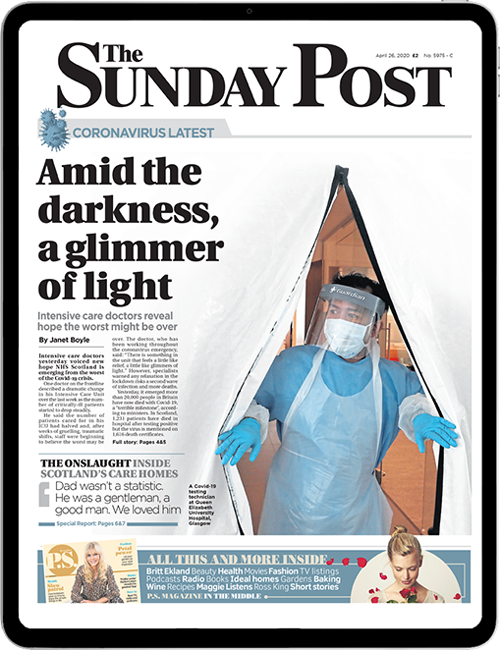 Enjoy the convenience of having The Sunday Post delivered as a digital ePaper straight to your smartphone, tablet or computer.
Subscribe for only £5.49 a month and enjoy all the benefits of the printed paper as a digital replica.
Subscribe