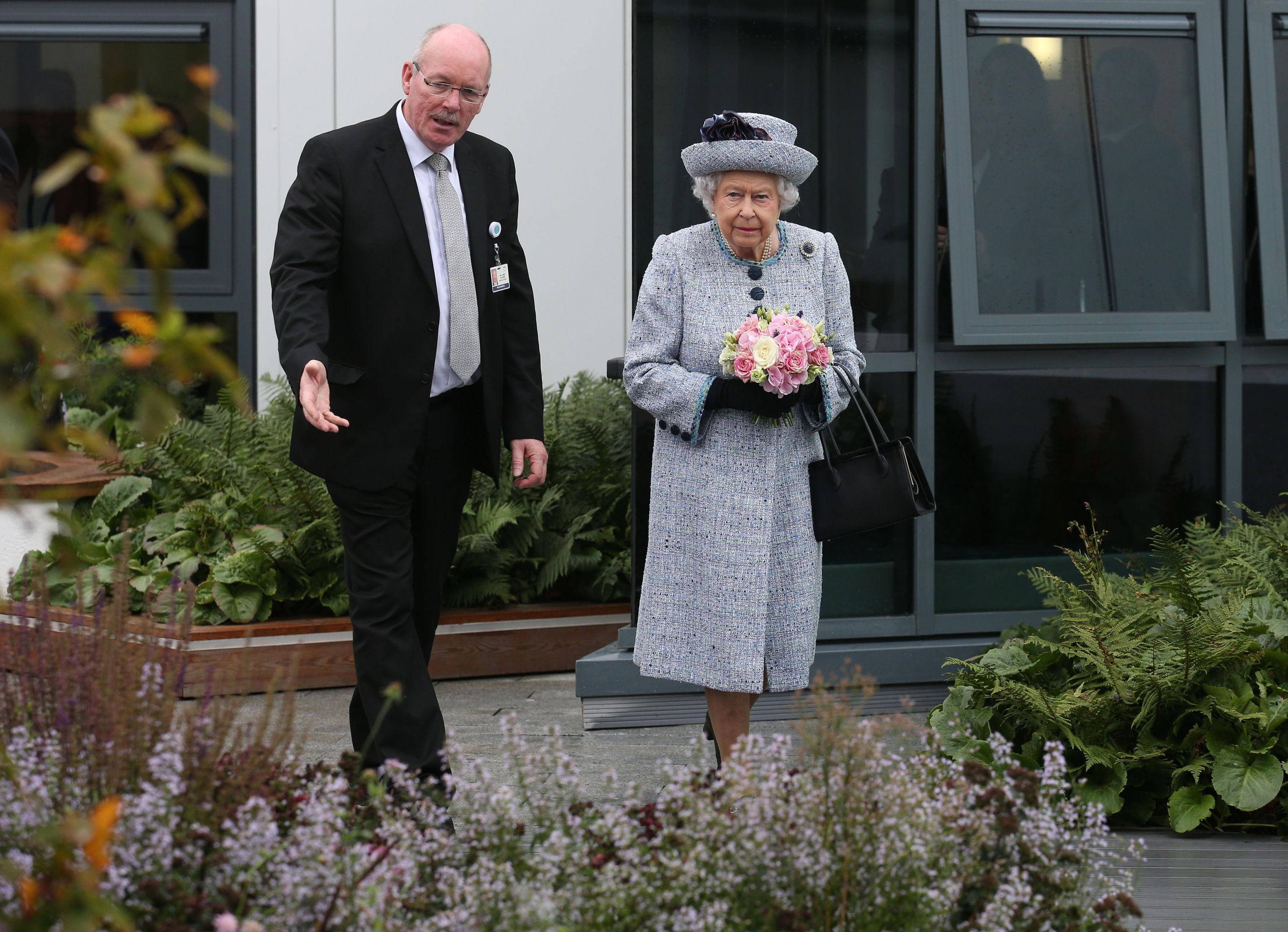 THE Queen has opened a £650,000 family roof garden at a hospital in Aberdeen.
The space is designed to give patients a flavour of the outdoors and help aid their recovery at Aberdeen Royal Infirmary.
She unveiled a plaque for the feature, which won awards at Chelsea Flower Show, and met former Scotland manager Craig Brown, who is one of the garden's ambassadors.
The royal visitor, who was wearing an Angela Kelly tweed coat with navy and white flecks and a matching hat, also took time to chat to nursing staff and patients.
Staff lined the corridors of the hospital and members of the public waited outside to catch a glimpse of the Queen.
Before being shown around the garden, designed by Professor Nigel Dunnett, she was shown a new stained glass window depicting parts of Scotland.
The nation's favourite cake revealed… plus Beyonce and The Queen make list of dream coffee dates
Paul Breen, a former patient who was at the hospital for two years after suffering an aneurysm, was delighted with the Queen's reaction to the wheelchair-friendly space.
The 52-year-old said: "She congratulated me on the fundraising for the garden and my part in that.
"I think it's wonderful, it's better than I expected it to be."
The garden, which has a variety of plants including lavender and ferns, also has a water feature and a small gazebo for sheltering from the elements.
It is hoped intensive care patients will make use of the facility and peaceful outside space.
NHS Grampian said the garden is a "physical, mental, emotional and spiritual benefit to critically ill" and for long-term patients.
The unveiling of the Robertson Family Roof Garden was followed by a blessing before the Queen visited a Sue Ryder neurological care centre in Aberdeen.