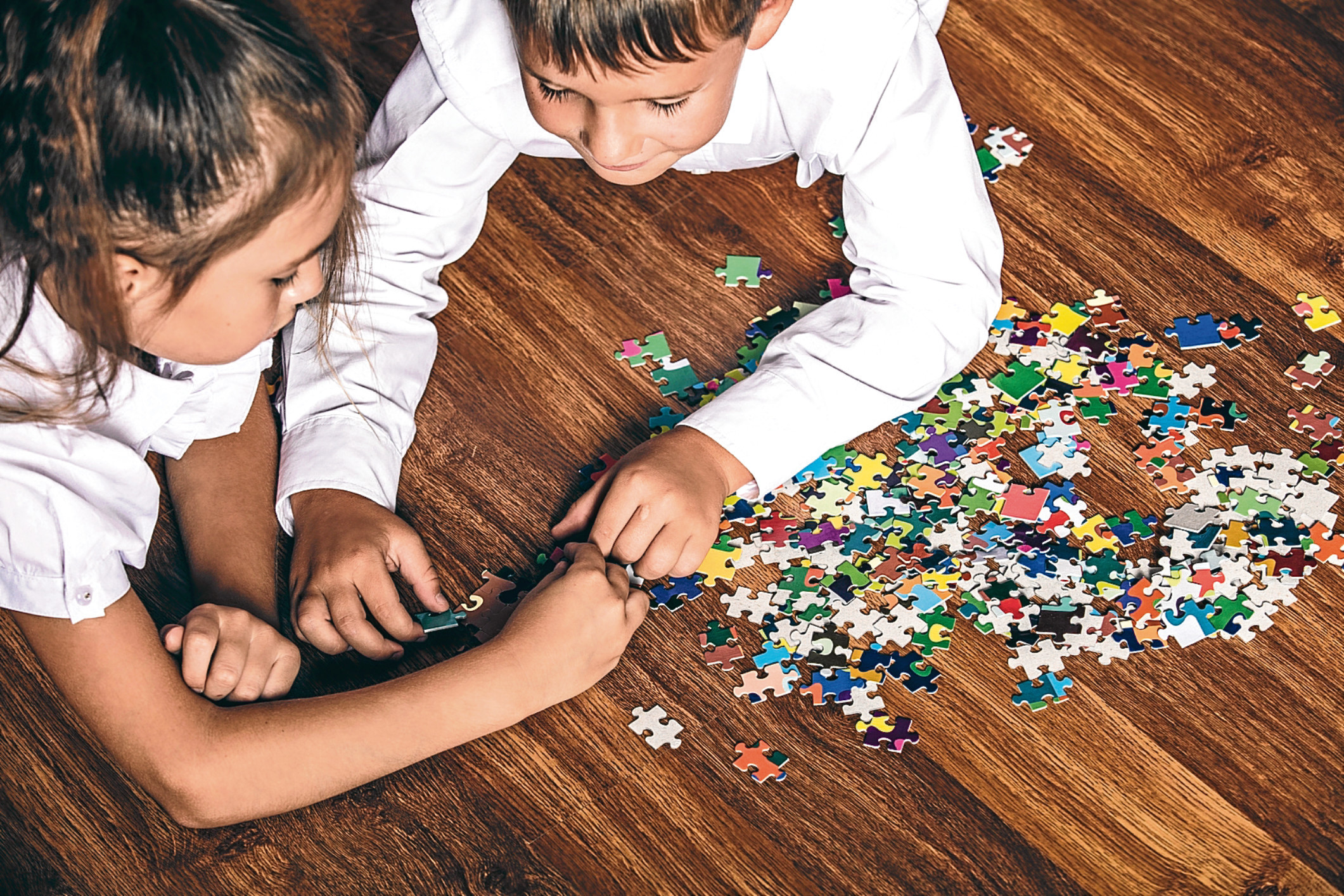 THE jigsaw puzzle is so popular that it was even the name of a 1968 song by the Rolling Stones.
Mick Jagger sang about a gangster looking so frightening it was distracting him while he was lying on the floor, trying to do his jigsaw puzzle.
It's not just a pastime enjoyed by the Stones, however, with millions of people having completed jigsaws over the years.
But when did it all begin?
The first puzzle is attributed to an Englishman called John Spilsbury, who created the very first one in 1767.
A cartographer and teacher, John cut up a wooden map of England and Wales for his students, with the aim being that while they were putting the pieces back together again — each of which represented a county — they would learn British geography.
Although John made the first jigsaw, his bore a big difference to those of today in that his puzzle pieces were not interlocking — the first such puzzles like this were not possible until around 1880, when power tools became available.
You may assume, not unreasonably, that they were created using a jigsaw, but the equipment was actually a fretsaw.
To be honest, though, fretsaw, doesn't really have the same ring to it for a relaxing pastime, does it?
The puzzles have continued to grow in popularity over the years, with modern spins on the hobby keeping it fresh.
Wasgij is ideal for puzzlers who prefer the traditional-shaped jigsaws, but like them to be at a more-advanced level.
While you normally have a reference picture on the outside of the box, the image that you see on the front of one of these alternative puzzles isn't the scene you will be creating, but rather it is a clue as to what happens next.
For example, the box for one of these depicts a scene of chaos at a veterinary practice.
Why has a tortoise hurried for cover under a table?
Why do the vet and all the other humans look terrified?
You will find out only once you complete the puzzle.
If that sounds too tricky for you to even begin tackling, spare a thought for the poor purchasers of a 1989 puzzle by Stave.
Many people were left feeling angered when they couldn't complete the jigsaw, because there was no solution!
It was an April Fool's Day joke called 5 Easy Pieces. The first 30 buyers were given a refund for their purchase.
This company seem to have some imagination in this area, also offering double-decker grids and mystery novel versions, too.
These come complete with a story for you to work your way through.
The motivation for you to see your jigsaw to completion is that you won't find out how the tale ends until you send in your answers that crop up as you solve to Stave's "mystery hotline".
A couple that I personally have completed are 3D puzzles and spherical puzzles.
If John Spilsbury had been proud of himself for teaching geography with these things, he'd have been blown away by the fact that, these days, we can actually use these jigsaws to learn about international geography, as mine was a world globe.
It seemed a shame to take it apart in the end, although some people do keep theirs together on a stand and it makes for an unusual piece of art on your coffee table.
Of course, you don't have to take your traditional, flat, ones apart either, with many people opting to glue their pieces together for framing to hang on the wall.
There are some jigsaws that take longer to solve than others, after all, so why not proudly display them?
Those that are more time-consuming tend to have the same colours across the whole image, rather than sections of it, while others are simply colossal!
Imagine trying to fit a jigsaw measuring 48×76 feet on your wall.
Well, The Guinness Book of Records named a jigsaw of this size as the world's largest (in terms of having the most pieces).
It contained a whopping 551,232 bits.
Dave Evans broke another Guinness World Record for creating the largest hand-cut wooden jigsaw.
His 40,763-piece effort was created to commemorate the Queen's Diamond Jubilee in 2012.
This one measured 8×20 feet — the height of an average two-storey house — and it took more than 200 painstaking hours to cut.
You can imagine Dave's frustration when the puzzle collapsed after the final piece was put in!
It took a further 16 days to rebuild and then it was taken to the Sandringham Estate to be displayed.
Who knows what developments may be in store for future generations when it comes to jigsaws, but one thing for sure is that the creators will always be able to find ways to adapt theses puzzles.
With jigsaw sales well in excess of 10 million each year, this is a pastime isn't set to disappear any time soon.
---
READ MORE
Traditional street games kept everyone entertained at Bearsden Festival
10 childhood school and playground games no-one born after 2000 will have played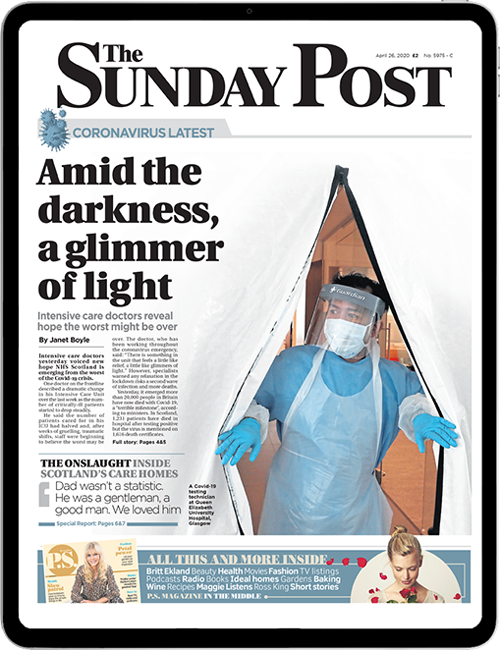 Enjoy the convenience of having The Sunday Post delivered as a digital ePaper straight to your smartphone, tablet or computer.
Subscribe for only £5.49 a month and enjoy all the benefits of the printed paper as a digital replica.
Subscribe