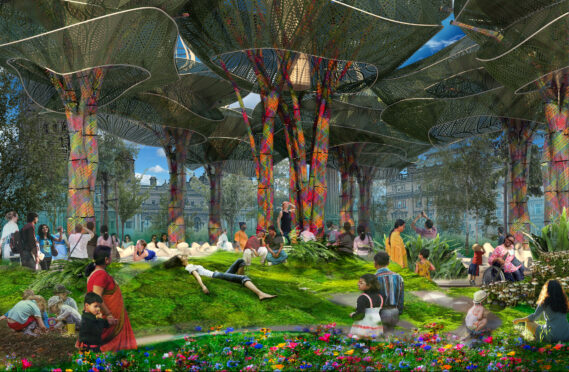 When botanist Robert Fortune was sent undercover to China in 1848, there was only one thing on his to-do list: to steal the secrets of tea production.
Disguised as a Chinese merchant, Fortune's stolen botanical knowledge enabled the British Empire to manufacture tea in India under poor working conditions, helping the British Empire to become even wealthier than before.
This story about one world-changing plant is among the tangled tales of botany and colonialism explored in a festival, PoliNations, to take place in Edinburgh this summer.
Through installations, talks and performances, the eleven-day event will explore how almost 80% of the everyday city garden plants found across the UK actually came from overseas, in an exploration of migration and the country's colonial history.
From rose bushes originating in China, to tulips from central Asia, to productive apple trees – which travelled from Kazakhstan to reach our shores – the festival aims to educate on how many plants we deem 'British,' actually originated somewhere else, and that our global connections are stronger than we might think.
"PoliNations was inspired by the toppling of the Edward Colston statue in Bristol during the Black Lives Matter movement," explained the festival's creative director, Angie Bual.
"It made us think about how and why we are such a multicultural nation and ways to tell this story better.
"Obviously it made us think about slavery, which has links to Edinburgh and Glasgow in particular, then empire and colonialism and migration, but we wanted to look at it in a more positive and accessible way.
"So we decided to use plants as a metaphor for the multicultural vibrancy that has been brought to the UK and invite us to reimagine our societies as more diverse, greener and wilder places to be."
According to a forthcoming major study by Jane Memmott, president of the British Ecological Society and a professor of Ecology at Bristol University, over 77% of the UK's city plants did not originate here.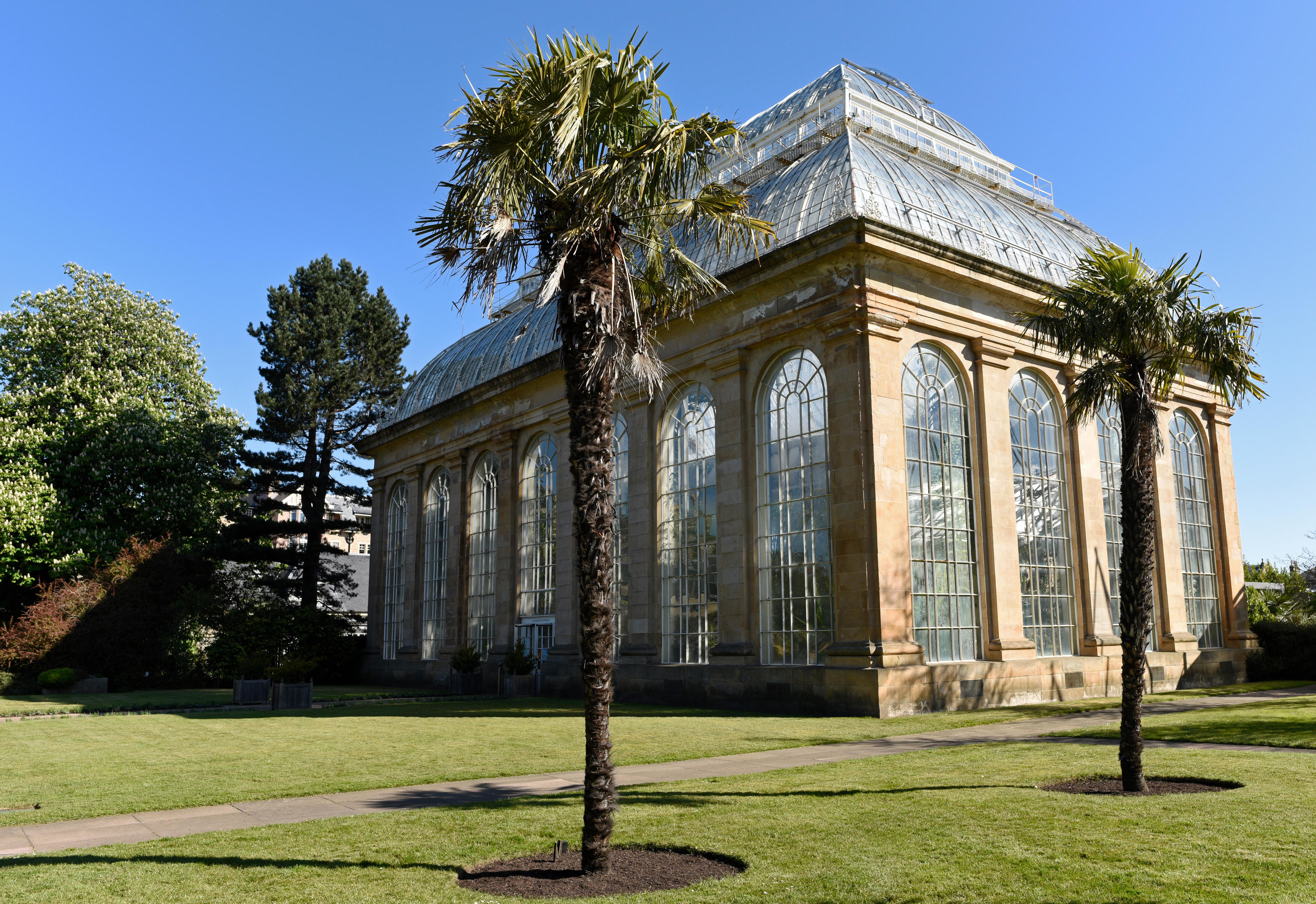 She said: "Many plants that are an emblem of Britishness were in fact taken or brought here, predominantly at the height of the British Empire, and the great period of exploration during the Victorian era.
"They were either brought by design by botanists, or by accident, and we have found that in ports, when studying the soil, you pick up all sorts of things there from all over the world, things that were brought back in people's trouser turn ups or shoes.
"Plants were an integral part of the empire and crucial to its monopoly and wealth.
"While sugar cane, vanilla, tobacco, cotton, tea, coffee – all things that couldn't be grown in the UK – were grown in colonised nations using cheap labour, botanists brought back plants to exhibit in Botanic Gardens, like Edinburgh and Kew in London, and many became staples in gardens across the country.
"Having exotic plants and trees from all over the world was also seen as a status symbol and that's why many stately homes still have these across the country."
The little green pill: Study says nature can be the best medicine
As many museums across the UK have faced criticism for their acquisition of artefacts from across the world during the time of the British Empire, so too are plants used to scrutinise this era through a modern lens at the festival.
"During the empire, it wasn't just about taking the plants, it was about creating a system where Britain had the entire monopoly over their creation and therefore the wealth that came from them," explained Bual.
"Britain colonised countries and took the land from the people living there already, then were involved in what we now call bio-piracy. An act which means that even though plants are grown on foreign soil, they have been patented so that they belong to foreign companies and can't be used by the local communities.
"Basmati rice is an example of this, and pharmaceutical companies have also patented medicinal botany. Plants that were grown and cultivated by indigenous groups like Aboriginal people in Australia have suffered quite badly from this."
She added: "But while the festival brings all of this imperial history to light, it's not about making people feel guilty or bad. It's about educating and highlighting things many of us know nothing about but that actually directly affect us in our daily lives so we can be more informed.
"For example, I've had three cups of tea today – something most people in the country will also no doubt have had too.
"It's something we drink every day and connect completely with Britishness, but like so much of what we assume to be British, it isn't actually at all, it came from somewhere else."
The PoliNations festival will see a huge 40ft 'supertree' installed in George Street in Edinburgh from 4-16 August, with a canopy collecting rain water.
"The festival is also about sustainability, creating more green spaces, and how we can power that space using ultra sustainable materials as well," said Bual.
"Under the canopy we'll have performances by predominantly locally based artists, shining a light on people who aren't usually represented at the Fringe festival in Edinburgh.
"Essentially, we want the festival to be accessible enough to people who might not have known some of these histories, so we can all move forward to a more positive future."
---
PoliNations Festival, George Street, Edinburgh 4-16 August
---
Professor Jane Memmott explains the history behind some of the everyday plants you may not have realised aren't native to Scotland and the UK.
Apple Trees
Apple pies and 'an apple a day' are something we think of as being quintessentially British, but apples are not native to the British Isles. The ancestors of apples as we know them today come from Kazakhstan. They spread naturally to Syria, where the Romans picked them up and travelled along the Silk Road to bring them East. They learnt to graft, and started to cultivate apples similar to the ones we know and enjoy today.
Potatoes
When we think of potatoes, we think of Ireland predominantly. But potatoes as we know them today actually originated in the South American Andes around 8,000 years ago where they were cultivated by the native population. Potatoes found their way to Europe and the UK in the 1500s after much of South America was colonised by the Spanish.
Roses
The national flower of England, and one found in the vast majority of gardens in Scotland and the whole of the UK, most rose species are actually native to Asia, with smaller numbers being native to North America and a few to Europe and northwest Africa. It's thought that roses were introduced to the UK by the Romans. Roses were used as confetti at celebrations, for medicinal purposes, and as a source of perfume. Roman nobility established large public rose gardens in the south of Rome.
Douglas Fir Trees
Although they have a Scottish name and are widely found all over the country, Douglas fir trees originate from the Pacific North West region of America. The species was introduced to the UK in 1827 by renowned Scottish botanist David Douglas, after whom the species is named. The conifer trees can grow to over 50m and can live for over a thousand years.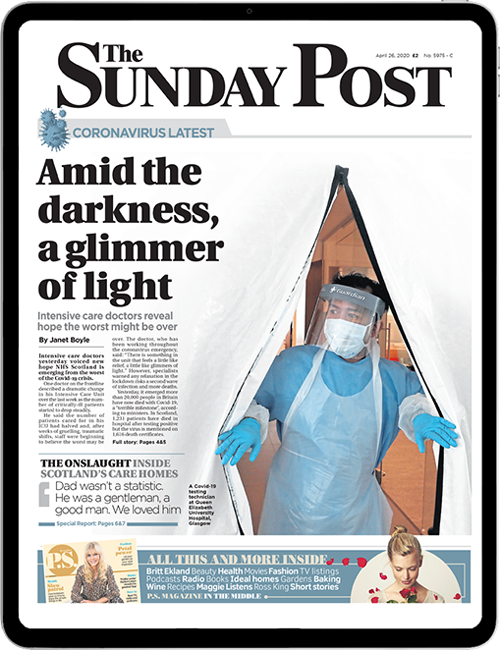 Enjoy the convenience of having The Sunday Post delivered as a digital ePaper straight to your smartphone, tablet or computer.
Subscribe for only £5.49 a month and enjoy all the benefits of the printed paper as a digital replica.
Subscribe